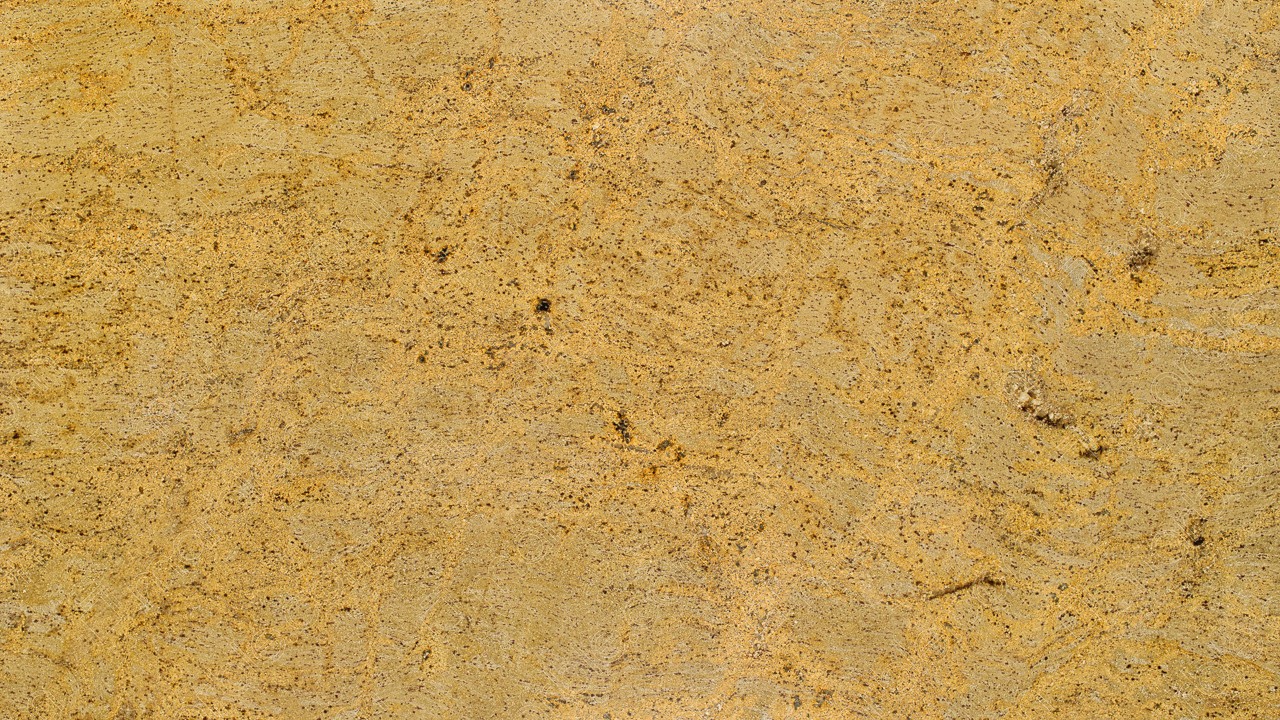 Every slab of natural stone is completely unique. Because of this, it's important to visit one of our locations to see the variations in person.
Get Your Countertop Estimate Today!
Material Information
Fiji Gold granite is a yellow gold granite that is covered in specks of brown and white. There is a considerable amount of variation of Fiji Gold granite that leaves the homeowner with endless options to perfectly match their already existing home decor style. Whether you need to match a backsplash or floor tile, you will have no difficulties with Fiji Gold.
Not only is the stone strikingly beautiful, but it is also remarkably durable. Granite is one of the best building materials due to its resistance to scratching, heat, and staining. While the material requires daily cleaning and periodical sealing, its beauty makes it well worth the effort. Its brilliant gold coloring would be perfect next to white cabinets as a subtle accent, or next to black furnishing for a more glamorous style. The yellow gold mixed with white and brown elements makes this a stunning stone worthy of placement at kitchen countertops, bathroom vanity tops, backsplashes, accent walls, and fireplaces. In addition to the interior, the beautiful granite could also be used in outdoor areas. This granite is the perfect long-lasting addition to any home.
Original Name:
Material Type: Granite
Country of Origin: Brazil
Colors: Gold
You must be logged in before you can vote.