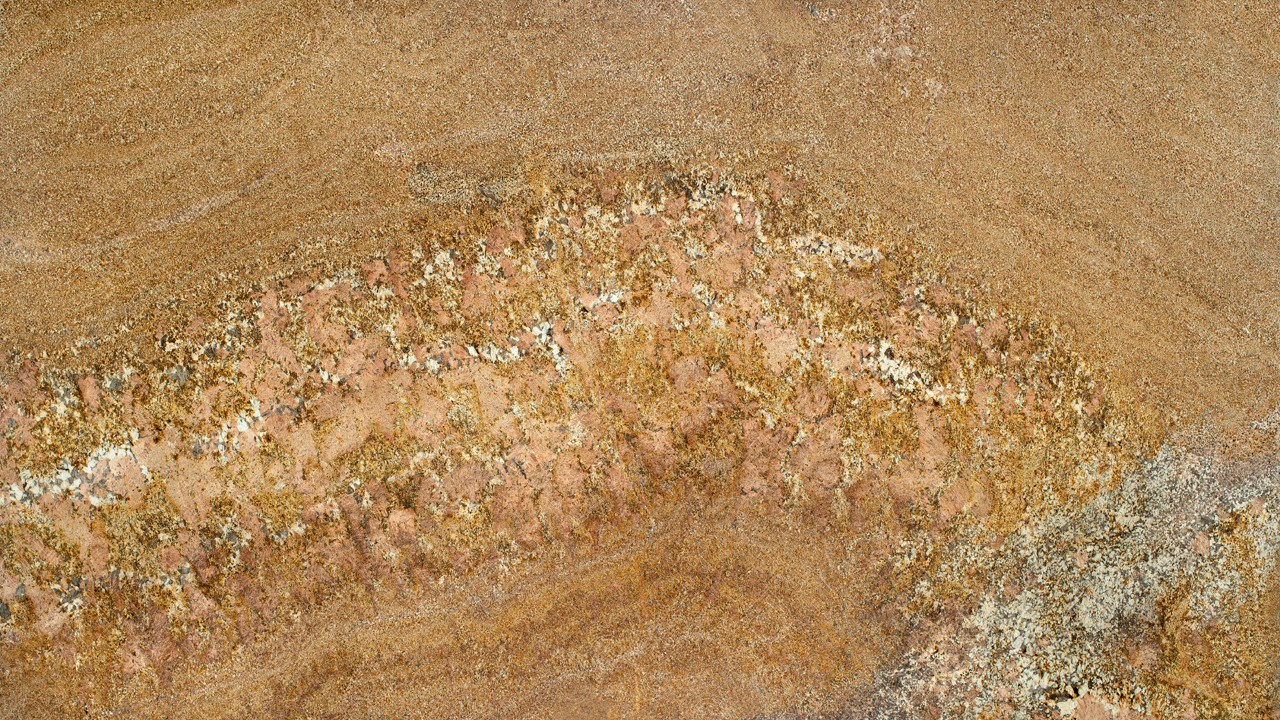 Every slab of natural stone is completely unique. Because of this, it's important to visit one of our locations to see the variations in person.
Get Your Countertop Estimate Today!
Material Information
Costa Dorata granite is a warm tan stone with cream, white and pink-toned veins. This is an elegant addition to any home. Using this granite will ensure both an invigorating and mature space.
Consider using this stone as a waterfall edge kitchen countertop, and show off the wide breadth of colors on this highly unique slab. Like other granite slabs, Costa Dorata is highly durable. Granite can withstand scratching, staining, even heat damage as it is completely natural without any artificial additives which tend to warp under heat. Follow the basic care instructions of regular cleaning and periodical resealing, and this beautiful and classic stone will impress for years to come. Without proper sealant, granite can be susceptible to staining, so it is important to be diligent in this matter of care. Costa Dorata will be beautiful as kitchen countertops, vanity tops, fireplace surrounds, backsplashes, even outdoor furnishing. This beautiful stone will completely enrich your space and bring your home to its fullest potential.
Original Name: Costa Dorata
Material Type: Granite
Country of Origin: Brazil
Colors: Gold, Beige
You must be logged in before you can vote.