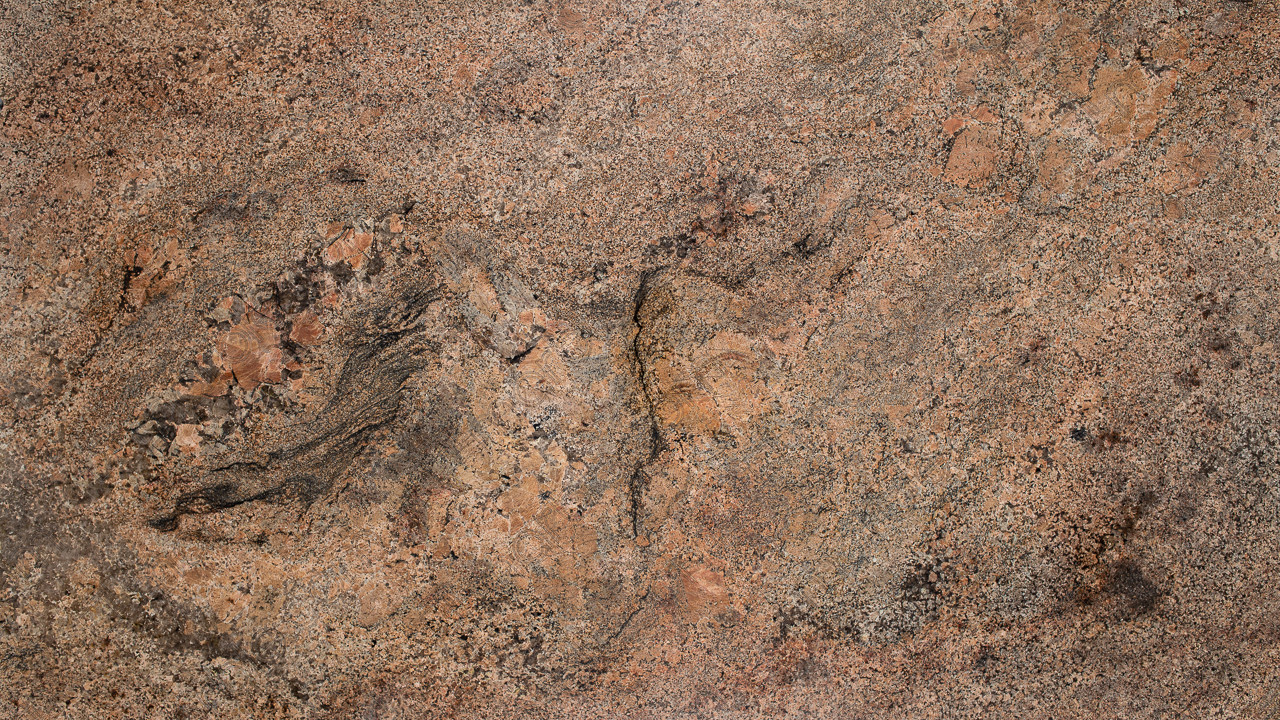 Every slab of natural stone is completely unique. Because of this, it's important to visit one of our locations to see the variations in person.
Get Your Countertop Estimate Today!
Material Information
Four Seasons granite is a medium-brown stone with hints of black, beige, and tan sprinkled throughout the slab. Each slab is individualized since it is a natural stone and created in variations. The multitude of neutral shades makes it both extremely versatile yet a piece of interest.
For example, with a black matte cabinet, this stone could add a beautiful mysterious ambiance to your kitchen. Along with its beauty, granite is also well known for its extreme durability. The material is one of the best building materials around as it is heat and scratch-resistant. In order to maintain its brilliance, we recommend utilizing a daily cleaner as well as using a periodical sealer every six months. Four Seasons granite can be used in places such as kitchen and bathroom countertops, backsplashes, bathroom vanity tops, and much more. The design options are endless with this gorgeous stone. With its durability and beauty, Four Seasons stone is the perfect installation that you need for your home. You definitely will not regret using this granite, and just like its name suggests, it will match every season exquisitely.
Original Name:
Material Type: Granite
Country of Origin: Italy
Colors: Beige, Brown, Black
You must be logged in before you can vote.