Marble.com Reviews
Trust the Leader. Trust Marble.com
WHAT MARBLE.COM OFFERS
The Largest Selection at an Affordable Price
Marble.com carries a larger selection of premium countertop quality materials than any other local company. Our extensive inventory features more than 200,000 slabs of granite, marble, quartz, quartzite, onyx, travertine, limestone, slate, and soapstone available in over 2,000 colors. Thanks to our long-lasting partnerships with quarries around the globe, we are able to offer the most competitive prices on the market. We purchase our natural stone directly, so we pass the savings onto you.
State-of-the-Art Technology
Marble.com uses the most advanced, industry-leading technology, which accurately fabricates projects of any size. With our CNC and Water Jet machines we achieve perfection every time. Precisely executed countertop cuts and premier edge profiles make us the most reliable countertop company.
3 Day Turnaround in NJ, NY, CT & PA
Our laser measuring equipment paired with decades of experience allows us to deliver your custom cut countertops in as little as 3 days. You don't have to go far to get a great selection: we have 6 fully independent fabrication facilities and stone yards servicing the NY Tri-State area and beyond. At Marble.com no project is too big or small.
WHAT OUR CUSTOMERS SAY
Richard Bloom

Jurand and the crew are awesome! Very professional and helpful! Clean and got the job done fast and at a reasonable price. Highly recommend using them if you need anything marble related.
Mary Gonzalez

We love our new slate countertops, I was looking for a very specific onyx stone I saw sample of online and they were able to order it for us and install it just how I had planned. The sales team quickly looked through what brands had to offer, and we were able to get a quote on the price in minutes of walking through the door. Very easy company to work with.
Benny Savoie

Highly recommend these guys for your glass counter tops, they work very fast and the price was more than fair. Our price was actually less than the estimate! When they came to measure, it was suggested we actually have a little less overhang on the island, so we could get around the kitchen easier, and I'm so glad we did! Very knowledgeable team, always on time and very professional.
Vivian Jang

Great work, price and people. Darek and Ralph were awesome installing out kitchen counter and hearth. They were quick and nice.
Sean Smith

Jurand and his installers were top notch and did a very professional job! They showed up on time, were clean and neat and respectful. I would recommend them to my family and friends.
Travis Bushway

My coworker recommended this place and I'm grateful she did. Customer service was top notch, they were always on time, and the gemstone countertops look even more beautiful than I expected. Easily the best part of my remodel was working with them.
Douglas Wong

JURAND and crew did a great job of installations an even waited a short time while my contractor had to make some height adjustments on the installed cabinet to make it even. Will definitely use them in the future for other projects on my house.
Grant Simmons

This is the only place I visited that offered the selection of materials and fabrication all in one. They did a wonderful job on the whole house, from kitchen countertops and full backsplash to my bathroom vanities and shelves. Well done!
Christina Faucette

The installers were very professional and courteous they were very knowledgeable and removed and vacuumed any debris, This was our second install by Marble and I can say that we are truly satisfied with the product and service
Joelle Wehrle

I'm so thrilled with my countertop and experience with All Granite!! I got my kitchen measured on Thursday, finalized my slab on Saturday and installation was on the next Thursday. I couldn't be happier with how quick they were and how much they wanted to make sure I was happy.
Young Lee

Great experience from start to finish! Aside from their huge selection and great pricing, they were super friendly and very professional with great communication throughout the whole process. We picked our stone, selected the actual slab on their yard and they taped -up the slab for confirmation before cutting. Jurand and his crew arrived as scheduled and got the job done quickly, efficiently and with great attention to detail.I would definitely buy from them again!
Iris Lackey

The selection of stone here is excellent, if you're looking for something unique, look no more. But be ready to walk, all the stones in small samples are available to see in slabs on site, it took us about 2 hours to see the inventory, however we were able to take samples with us. Very pleasant experience with the sales staff and very big selection.
Allison Scaraggi

Jurand and the crew did a wonderful job installing! Very professional and diligent in their work. Matt and John in the office are extremely helpful and knowledgeable. It was a pleasure working with them to create a perfect kitchen!
Carley Bahringer

Our soapstone countertops came out great! We had some issues finding a stone that was long enough for our project, and I really didn't want seams on the island. We found 3 different stones here that would work for a project our size, their inventory is amazing. And installation was very fast, and their crews were very professional and courteous, we needed a total of 7 guys to even bring the stone through the door and I couldn't be happier with their service.
Joseph Parker

This is the third time we've used this company and I would recommend it to all my friends. They work with you from start to finish, they even held a slab for us for over a month since the cabinets were not yet ready. Fantastic customer service and great prices.
Sean Patrick Kersten

Jura and crew did a great job. Makes the kitchen look great, these guys beat the big box stores by a lot. Professional, quick and priced to sell!
Luis Delossantos

Extremely knowledgeable and professional staff. Service was amazing and the turnaround time was minimal. Wanted to surprise my wife with a new kitchen and they were the perfect partner in crime. I looked like a champ
Ilia Biaggi-Myers

Have been using this company for three projects on last 20 years and they are amazing. They take pride in their job and do it beautifully.
Jim Arsham

Very professional from start to finish. Hundreds and hundreds of slabs of granite laid out and grouped in an orderly way in the yard, so you won't feel overwhelmed. Small squares of whatever color you want available to take home and decide with no time pressure.. Templates made with lasers by skilled personnel and quick installation by people who really know what they are doing. if I could give them 10 stars, I would.
Sharon Thurman

I have worked with a different granite company before but had one project with so many issues that I decided to change and I decided to try these guys. The installation and selection process was very smooth. Thank you for that I will be coming back with my parents' house.
View More
[Total:
21
Average:
4.24
/5]
You must be logged in before you can vote.
CHOOSE TRUSTED PROFESSIONALS
Here at Marble.com we understand that your home renovation is a major investment and we want to make sure that the process is seamless. From our well-trained sales staff, who will work tirelessly to assist and evaluate your every need, to the templating process where our experienced technicians use laser technology to deliver precise measurements of your countertops, and white glove delivery and installation we're with you every step of the way. But we don't stop there! Marble.com provides virtual design assistance, with our signature virtual rooms, where you can view our extensive stone inventory, with your choice of cabinets, backsplashes, and floors. Creating your dream kitchen has never been easier.
OUR SERVICES
Kitchen Countertops & Islands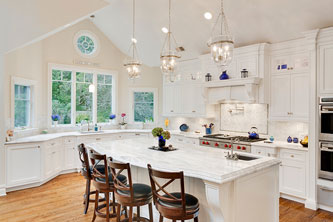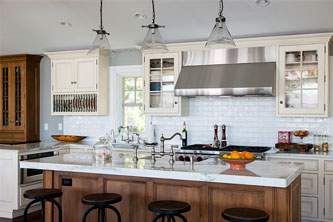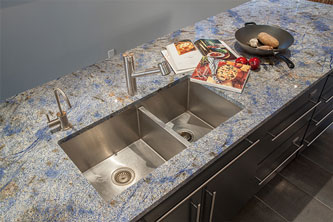 Vanity Tops & Bath Surrounds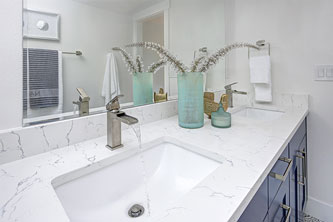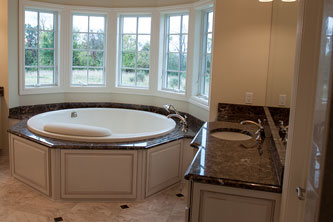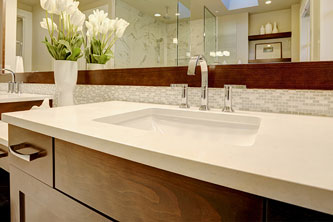 Fireplaces & Bar tops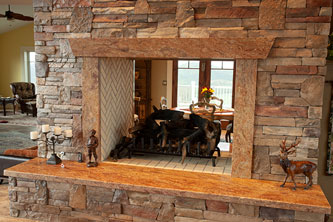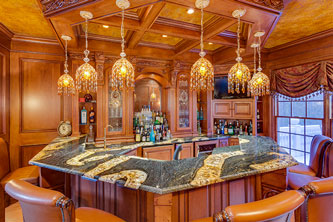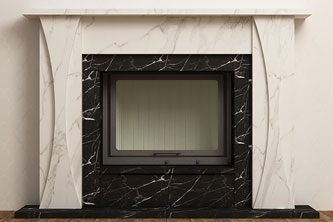 Offices & Restaurants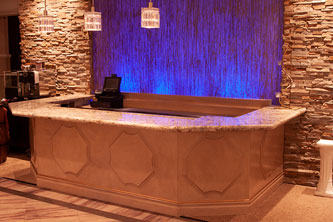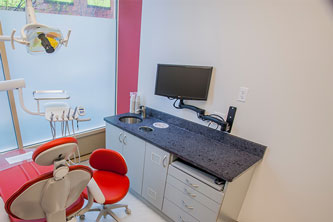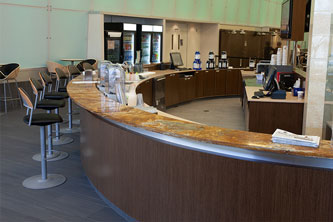 MARBLE.COM FAQ
Do I need to make an appointment to visit one of your facilities?
There is no appointment necessary, just come in during our business hours and go over your project with one of the members of our sales team.
Can I take samples home with me?
Absolutely, in fact we encourage it! The samples are free and are helpful in the selection process. Visit one of our locations to pick them up today.
What materials can I find at your facilities?
We carry an extensive selection of premium countertop materials, including granite, quartz, marble, quartzite, slate, limestone, travertine, soapstone, gemstone, onyx and glass.
How can I get an estimate?
Creating an estimate is easy and free. You may choose to use our online estimate tool, which allows you to input your project measurements and specifications, creating an instant estimate, or email your project dimensions, along with your name, zip code and contact telephone number to receive a free estimate from our sales staff. And don't forget to bring your plans with you when you visit one of our locations, as we can create an estimate on site.
How do I schedule my templating appointment?
Once you have your cabinets installed, you can give us a call to schedule an appointment for templating. Our technicians are usually available to create an onsite template the next business day.
Why do I need to visit a granite yard?
Because every slab of natural stone is completely unique, we recommend visiting one of our locations to see the variations in person.
Does my countertop need to be sealed?
All natural stone is porous to some extent, and for that reason we recommend sealing it, which will help prevent staining. Follow the sealer manufacturer's instruction for the best results.
What type of edge profiles are available?
We offer dozens of edge profiles to choose from. Ranging from simple to complex premium edges, we have something for every décor style.
Will my countertop have a seam?
We strive to fabricate countertops with as few seams as possible. However, due to length of the stone or size of the countertop seams might be unavoidable. Our technicians are trained to conceal the seams as best as possible, making them virtually undetectable.
Why are some stones more expensive than others?
The price of stone is most often determined by rarity and availability. If the supply of a particular color is low, the price is likely to be higher. Since we have partnered with quarries around the world, we supply the most exclusive materials at the best price.