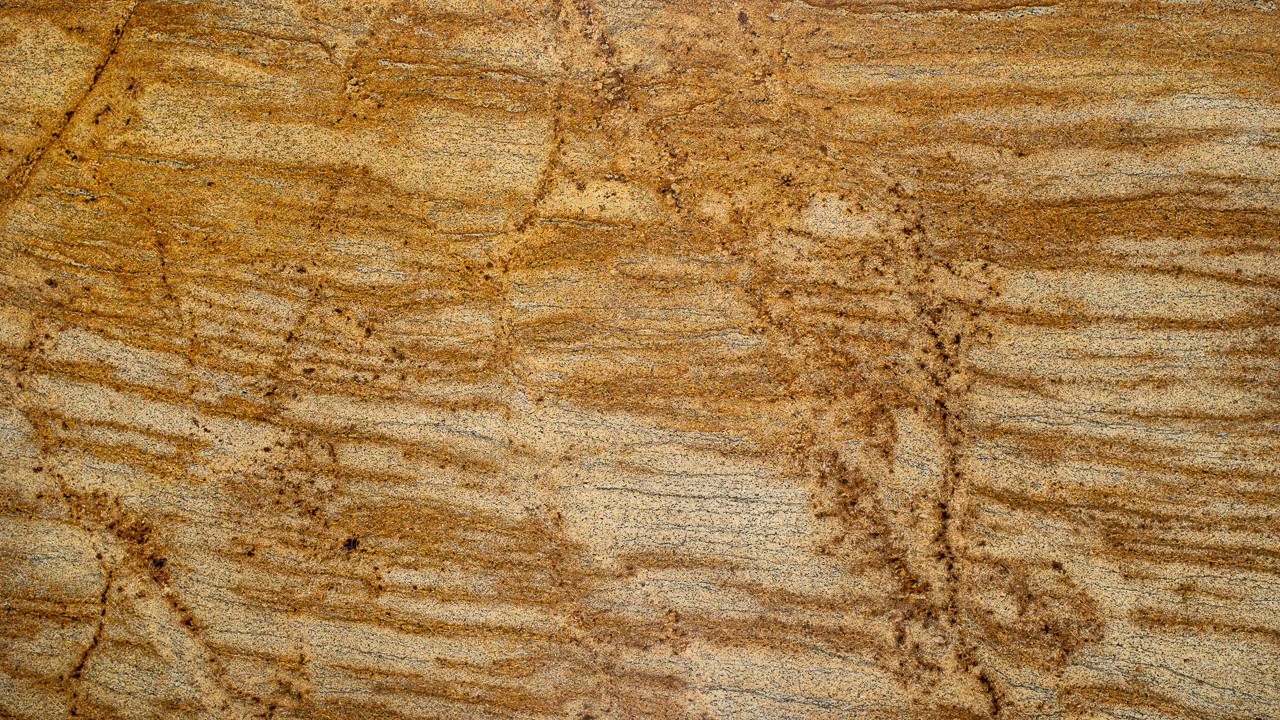 Every slab of natural stone is completely unique. Because of this, it's important to visit one of our locations to see the variations in person.
Get Your Countertop Estimate Today!
Material Information
Giallo Renoir Extra granite is a warm beige natural stone with sporadic veining of brown and white. The depth of color varies throughout the slab, with some parts being darker and others lighter depending on the amount of veining present. This unique pattern will make you the talk of the town when you add it to your next home remodel project.
Granite is a special stone due to its durable nature. Homeowners everywhere are rushing to pick up this material for their countertops and flooring due to its myriad of beneficial qualities. Giallo Renoir Extra is both heat and scratch-resistant. This is in addition to its already attractive style. This granite requires regular daily cleaning as well as periodical resealing in order to maintain its beauty, but the extra effort is well worth it as it can go with just about any style. The stone can be styled to fit multiple decor options. The bronze and gold hues throughout this stone will add elegance and sophistication to the home, without being overwhelming. Giallo Renoir Extra is a beautiful choice for kitchen countertops, bathroom vanity tops, backsplashes, and more.
Original Name:
Material Type: Granite
Country of Origin: Brazil
Colors: Gold, Beige, Brown
You must be logged in before you can vote.