Next >
Tropical Sunset Granite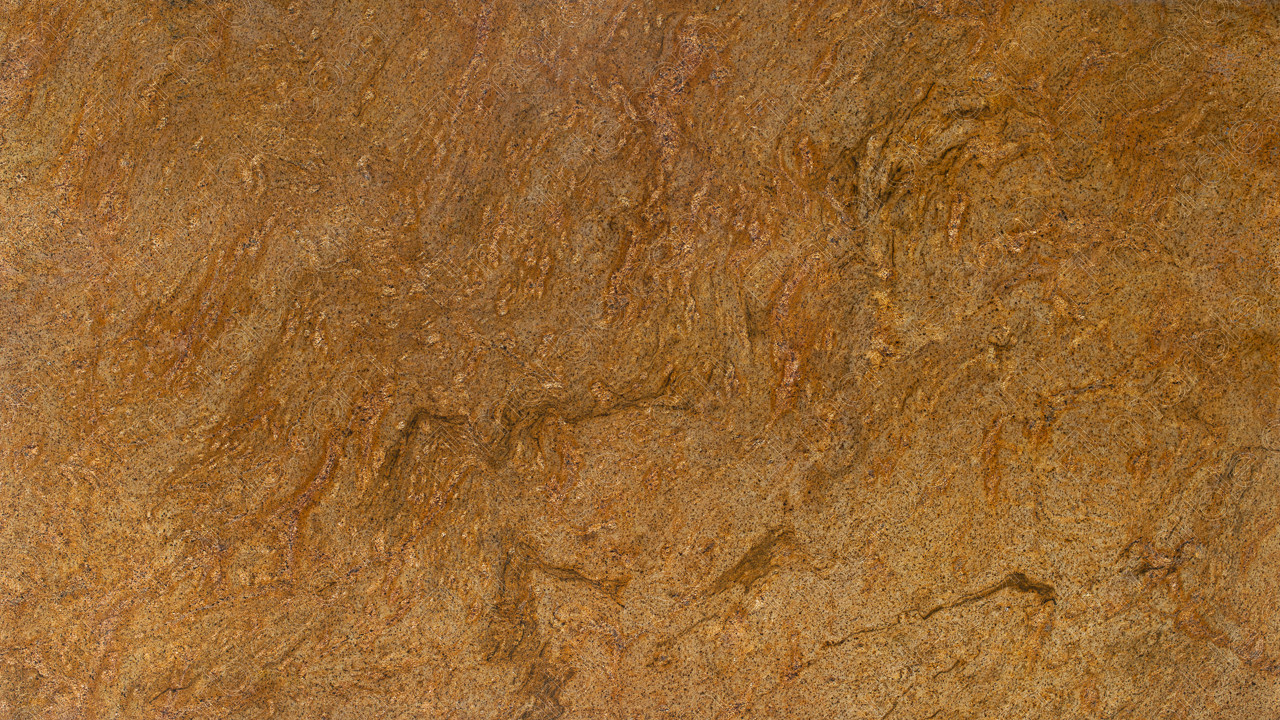 Every slab of natural stone is completely unique. Because of this, it's important to visit one of our locations to see the variations in person.
Get Your Countertop Estimate Today!
Material Information
Gran Kashmir granite is a warm tan stone with waves of lighter beige spread throughout each slab. This a neutral stone that glows with its warm undertone. This is a brilliant stone, capable of pairing well with just about anything.
In an already neutrally decorated room, this stone could be a slight pop of color, but without making the room look immature. This is an effortless and aesthetically pleasing stone, more interesting than a plain slab but still capable of pairing with any style of decor, from industrial to contemporary to the Mediterranean. Gran Kashmir, like any granite, is extremely durable. It is perfect for kitchen and bathroom countertops, backsplashes, or vanity tops. This stone has amazing physical benefits on top of its beauty, such as being scratch, heat, and chip resistant. This is one of the best pieces available for your next home remodeling project. We recommend utilizing a daily cleaner as well as scheduling a resealing every six months. With this little extra effort, your stone installation will stay as beautiful as the first day you installed it.
Original Name: Gran Kashmir
Material Type: Granite
Country of Origin: Brazil
Colors: Gold, Brown
You must be logged in before you can vote.