Next >
Giallo Napoleone Granite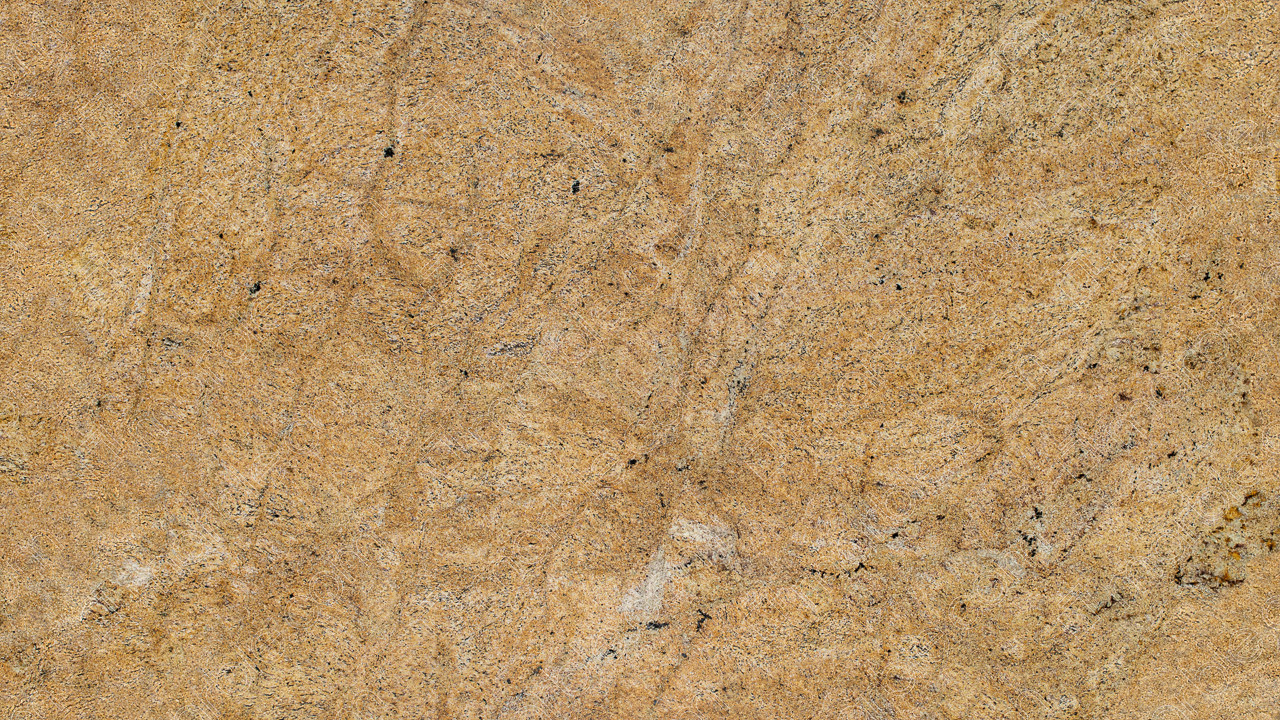 Every slab of natural stone is completely unique. Because of this, it's important to visit one of our locations to see the variations in person.
Get Your Countertop Estimate Today!
Material Information
Giallo Fantasia granite is a golden and beige stone with subtle hints of white, brown, and black veining throughout. This natural stone has incredible detailing with little pieces of colored interest sprinkled throughout the slab. Its unique yet neutral appearance would make it the perfect match for a variety of styles.
For example, this stone alongside white cabinets could add a significant pop of color and completely enhance the space, while being paired with stainless steel, it could be a perfect neutralizing addition. Granite is a top choice amongst homeowners due to its amazing durable properties. As an added bonus to its already impressive beauty, the stone is both heat and scratch-resistant. With proper care consisting of daily cleaning and periodical sealing, this stone will stay shining and beautiful for years to come. It is ideal to install this material for kitchen countertops, bathroom countertops, bathroom vanity tops, backsplashes, and more. Giallo Fantasia granite would be the perfect stone for usage as a kitchen countertop, bathroom vanity, or even a fireplace surround. Fantasize no longer, Giallo Fantasia should be in your next home remodel.
Original Name:
Material Type: Granite
Country of Origin: Brazil
Colors: Gold, Beige, Brown
You must be logged in before you can vote.