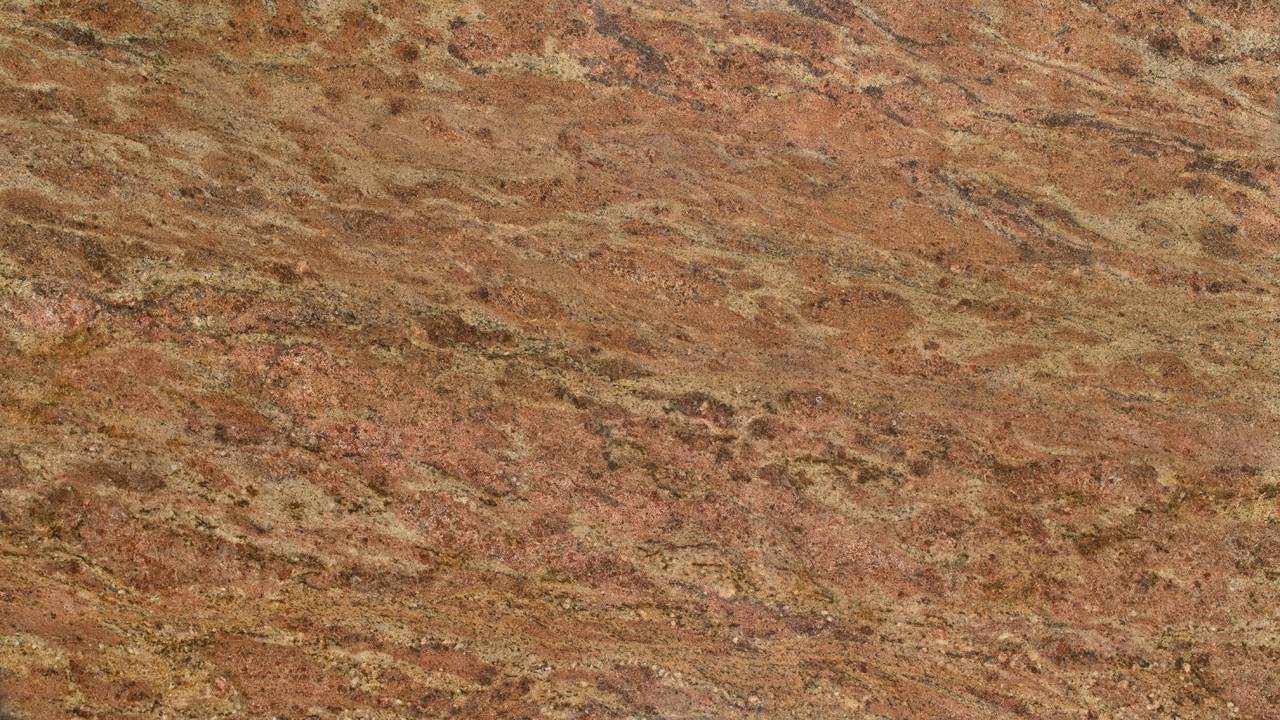 Every slab of natural stone is completely unique. Because of this, it's important to visit one of our locations to see the variations in person.
Get Your Countertop Estimate Today!
Material Information
Golden Rock granite is a warm brown stone with layered brown veining spread throughout the slab. The veining differs by tone of color, shape, and thickness throughout the slab, making this a highly unique stone to include in your home. We recommend using this stone in large features in order to best showcase the intricate design of Golden Rock granite.
Granite is a fantastic, scratch-proof, stain-proof, and heat resistant stone, well-known for its longevity. As the stone is so durable, you will want to pick a design that will stand the test of time. Golden Rock granite will look fantastic as a kitchen countertop, a vanity top, a fireplace surround, or even outdoors for tabletop features. As a natural stone, every slab will be slightly different, but that only adds to the charm of purchasing granite. Golden Rock is covered in golden and pink-toned browns, and will bring a comforting warmth to any space. Pair this stone with wooden furnishing for a more monochromatic look, or pair it with bright white cabinets to let Golden Rock shine and stand out. Golden Rock is a gorgeous, contemporary option for your next home stone project.
Original Name: Golden Rock
Material Type: Granite
Country of Origin: India
Colors: Gold, Red, Beige
You must be logged in before you can vote.