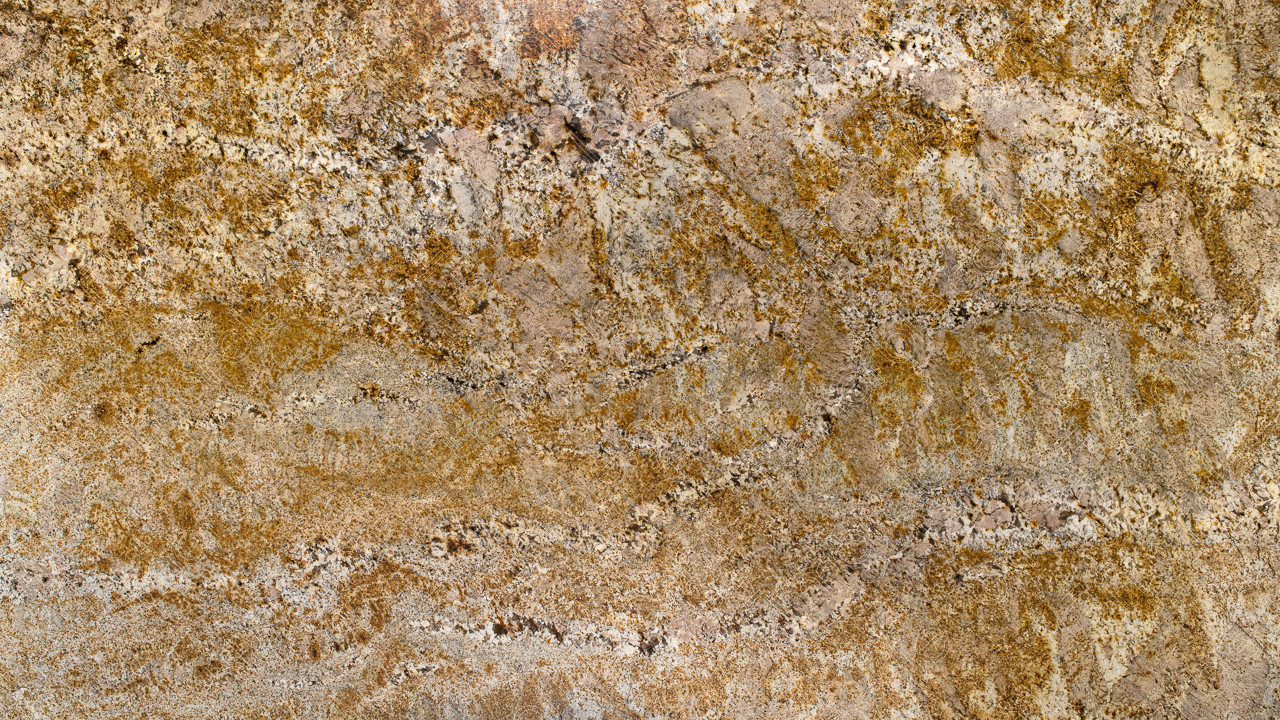 Every slab of natural stone is completely unique. Because of this, it's important to visit one of our locations to see the variations in person.
Get Your Countertop Estimate Today!
Material Information
Yellow Rain granite is a bright yellow-tan stone with subtle copper spotting and white veining and dark brown sediments. The pattern of this stone differs from spot to spot, with some areas having more white than others. The variation in tone makes it perfect for pairing with just about anything.
Imagine the beauty of this stone in a modern kitchen or in a contemporary bathroom. The possibilities are endless for this Yellow Rain granite. Granite is incredibly versatile and can be used in many locations in a home. For example, kitchen and bathroom countertops, backsplashes, and vanity tops are all fantastic spots to include this stone in your home. It is one of the best building materials around, however, it still requires some maintenance. Daily cleaning with a professional cleaner as well as periodic resealing every six months. It is a game-changing stone that can pair with practically any home style, from modern to contemporary to even more traditional styles. You can not go wrong with a stone-like Yellow Rain granite.
Original Name: Yellow Rain
Material Type: Granite
Country of Origin: Brazil
Colors: Gold, White
You must be logged in before you can vote.