Marble.com is the premier natural stone countertop fabricator and installer in the world. We possess a massive selection of over 2,000 colors of stone, utilize state-of-the-art templating and fabrication technology, and provide incredible customer service.
Our Story
Marble.com has been an industry leader in countertop fabrication and installation for over two decades. Since the company's founding in 1996, our team has been consistently providing premium and affordable countertops that our customers use to produce elite kitchen, bathroom, and home bar counters. We have become the largest fabricator of granite and marble countertops, now completing over 20,000 countertop fabrications and installations each year.
Our projects and selection of materials are beloved by homeowners and interior designers, alike. We pride ourselves on offering an extensive inventory that can meet any price point or design dream we are met with. We can achieve this goal thanks to our longstanding direct partnerships with quarries around the globe, which provides us with exceptional one-of-a-kind products and middleman-free savings to pass down to our customers.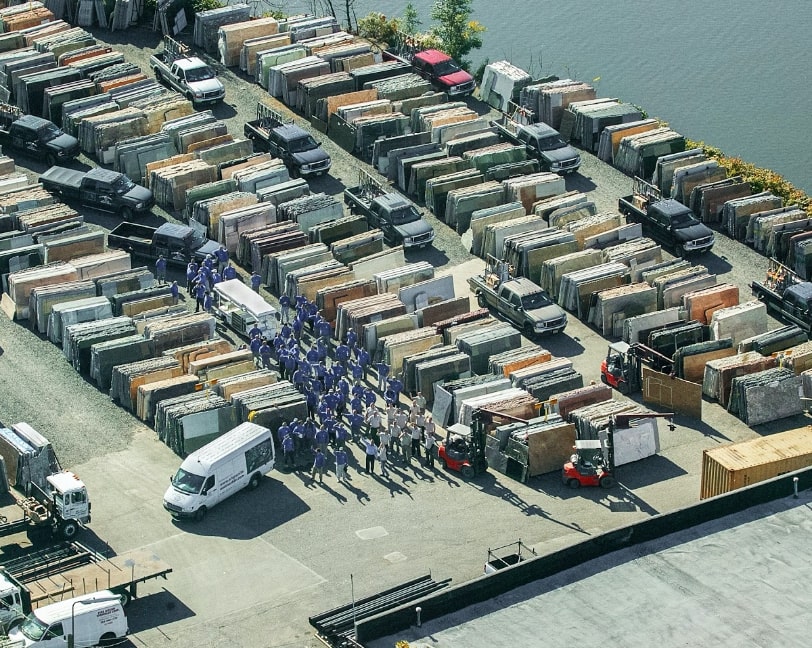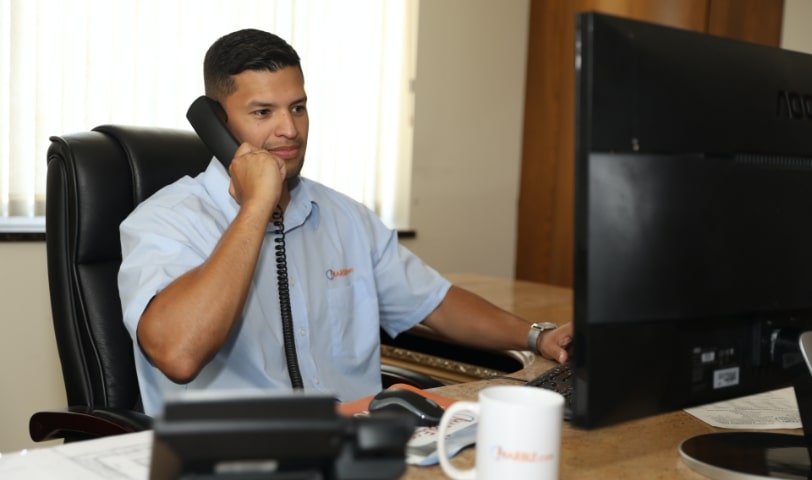 Over the years, Marble.com has opened several successful independent facilities along the East Coast, including its popular retail locations in Ridgefield Park, NJ; Farmingdale, NY; Danbury, CT; and Stroudsburg, PA. This expansion has allowed us to reach customers in their most convenient locations. Each independently-operated location has its own unique selection of premium quality surface materials in stock, so shoppers can be confident they are finding the best options in granite, marble, onyx, gemstone, slate, soapstone, quartzite, and more without having to wait for a long delivery turnaround.
As a proud "dot com" brand, our company expansion extends beyond our physical retail spaces. Throughout our history, Marble.com has boosted its digital space in a variety of interactive ways. Our website has been shaped into a helpful and informative portal for both homeowners and industry professionals. Through our unique blend of instant estimate services, editorial blog posts, and innovative tools, customers are able to get educated on the products and materials piquing their interests before ever setting foot in one of our brick and mortar locations. These tools and services help our clients shop with confidence while they pursue their dream home renovation project.
Another special addition to our online service roster is MarbleTV, a unique custom television channel started to further educate and inspire customers. Through our engaging video content, viewers are able to learn the best countertop sealing practices, weigh the pros and cons of different stone for their homes, and source helpful design ideas. Working in tandem with our Virtual Room 360° planning tools, our brand is set up for a bright future of helping customers bring their design dreams to life – beyond the product sales.
Featured On