Next >
Bordeaux Santana Granite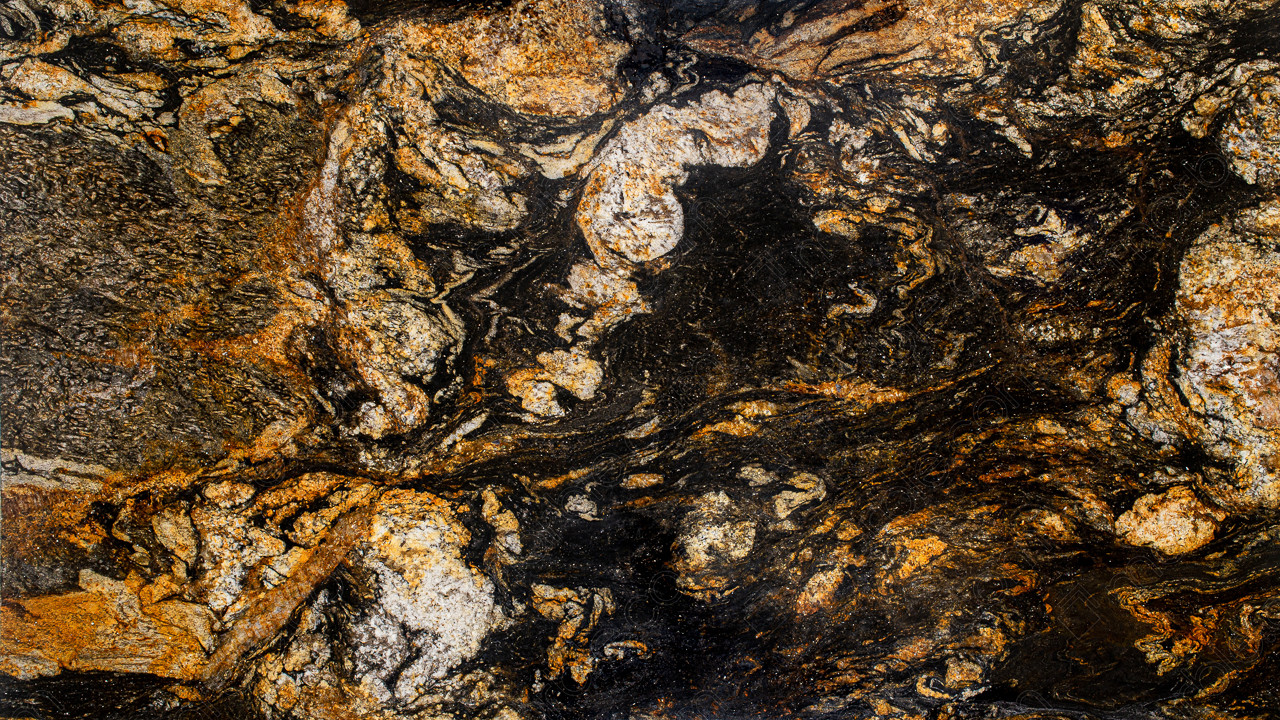 Every slab of natural stone is completely unique. Because of this, it's important to visit one of our locations to see the variations in person.
Get Your Countertop Estimate Today!
Material Information
The appearance of the Black Taurus granite is as profound as its name. Its nebulous style has a primarily black background with the loops and twists of gold, copper, white and gray. This is a truly unique stone due to its variations of pattern and hues present throughout the slab.
The deep contrast between the black and gold creates a bold focal point in your home that is sure to make a lasting impression. Whether you are looking for kitchen countertops, bathroom countertops, backsplashes, vanities, or anything else, this stone is an excellent choice. This stone provides a homeowner with the benefit of a long-lasting surface that is scratch resistant, heat resistant and chip resistant. Black Taurus is one of the most elegant pieces you can incorporate into your home. Granite has been a go-to for myriads of homeowners simply for its fantastic characteristics and physical properties. In order to maintain the stone at home, it is recommended to use a daily cleaner and plan periodical resealing. Without a doubt, Black Taurus will make your home feel brand-new.
Original Name:
Material Type: Granite
Country of Origin: Italy
Colors: Gold, White, Beige, Brown, Black
You must be logged in before you can vote.