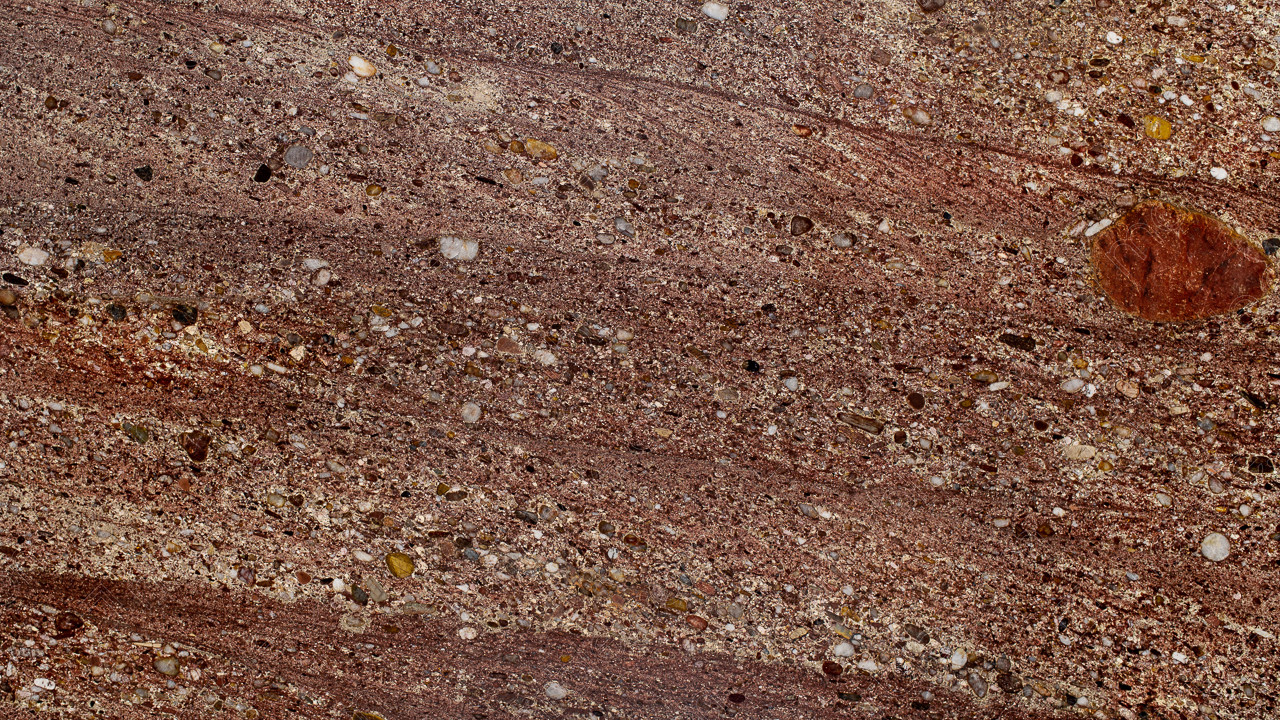 Every slab of natural stone is completely unique. Because of this, it's important to visit one of our locations to see the variations in person.
Get Your Countertop Estimate Today!
Material Information
The Bordeaux Santana granite is a gorgeous piece resembling a red sand beach, with its trinkets and surprises scattered throughout the slab. The stone is a red-brown color surrounded by complementing hues including: white, silver, grey, gold and brown. Its unique appearance compliments a wide variety of home decor styles.
Bordeaux Santana is a granite whose physical properties are an added bonus to this stone's gorgeous exterior. Granite is a highly attractive, durable and easy to care for stone. It provides a long-lasting surface that is not vulnerable to many different types of damage, as long as it is properly cared for. Bordeaux Santana is very easy to maintain. All you need is a daily cleaner and periodical sealing and your granite is sure to shine for years to come. This granite can be used as a kitchen countertop, bathroom vanity top, fireplace surround, floor, or outdoor counters. No matter where it is installed, it is sure to leave you satisfied with your decision.
Original Name:
Material Type: Granite
Country of Origin: Brazil
Colors: Gold, Red, White, Beige, Brown
You must be logged in before you can vote.