Will Granite and Marble Ever Go Out of Style?
by Lee Clymer
Posted on February 09, 2018 07:00:00 AM
Tweet
---
Remodeling your kitchen, bathroom, or another part of your home, requires a lot of decisions you must make. Your budget, the areas you want to be remodeled, and the materials you need to complete this project all need to be considered.
Material consideration will undoubtedly make you think of the countertops of the past. Materials like laminate ruled the kitchens and bathrooms of the nation from the late 70's and into the 80's. They still exist but have bowed out to other materials like natural stone.
Technology is racing forward with man-made quartz slabs that closely resemble natural stone such as marble. Trends usually follow the latest technology, and logically these countertops would become popular, and they have their supporters, but natural stones like granite and marble still stand.
In the early 90's, granite exploded with Marble closely following. They have remained on top for almost three decades and continually grow in popularity.
Variety in countertops runs the gamut from engineered products to natural stone but granite and marble stay on top. When you start considering the material to use for you remodel, you think about beauty and durability. Marble and granite fit that perfectly. You're not installing just a countertop, you're installing timelessness.
The likelihood of natural stone finding its permanent home in the recycle bin is highly improbable. For instance, take a look at Calacatta Oro marble. Calacatta Oro marble is an Italian marble with deep, rich, beige veins. It adds enduring stylishness to any bathroom and looks great as a fireplace surround as well.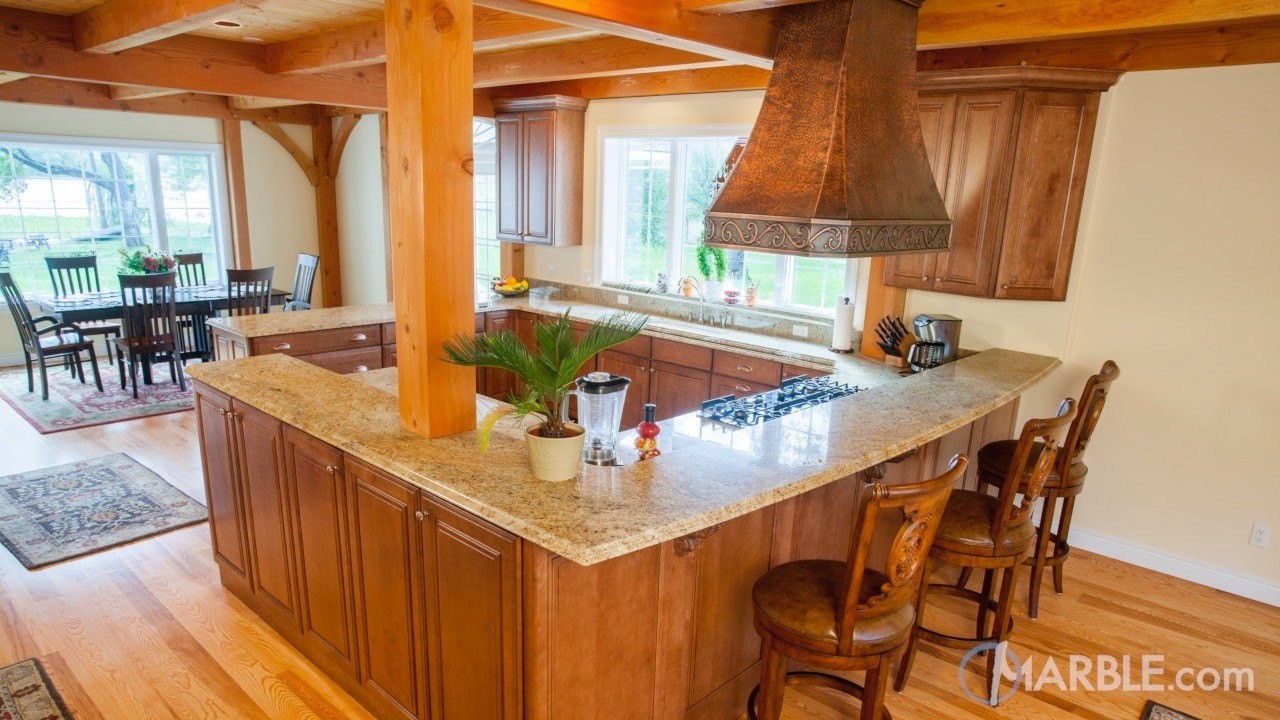 Italian marble seems eternal. Marble much like Calacutta Oro marble was used to create incredible and enduring statues such as the Venus di Milo, David, and Discobolus that still stand in exquisiteness today. Even then marble was favored among the greatest artists that ever lived, who loved and appreciated its beauty.
Marble isn't the only tough material that sculptors favored. Mt. Rushmore is a prime example of enduring granite. Other artistic examples of the use of granite include the colossal red granite Egyptian statue of Amenhotep III dating back to around 1370 BC and the Avukana statue in Sri Lanka that stands 40 ft. tall and was carved from a single granite rock. It was carved sometime in the 5th century providing proof of how granite has been loved and used for many centuries, and for good reason.
UbaTuba Granite is one of those beautiful granite colors that are becoming loved and widely used. It is a granite from Brazil that is primarily dark green with many slight variations, but consistently presents speckles of gold, brown, and various shades of green. Ubatuba Granite provides a sleek style for any kitchen and goes well with stainless steel appliances.
One could spend hours in the yard viewing the many colors of marble and granite. You can see on our site the vast array of stone colors of not just granite, but all the natural stone products available.
One of the things becoming popular for remodeling currently getting a rebirth is the butler's pantry. Sure, it sounds chic, and maybe even a little exotic, but it is quite simplistic in its origin.
In past years it was a place for silverware to be polished, fine china to be kept, and plating meals. Today's version of the butler's pantry is similar but is used more for meal preparation, a wet bar, and/or auxiliary storage.
The new version of the butler's pantry leaves several surfaces begging for your creativity. Veiny white marble and beautiful granite like Alaska White granite are perfect for this area.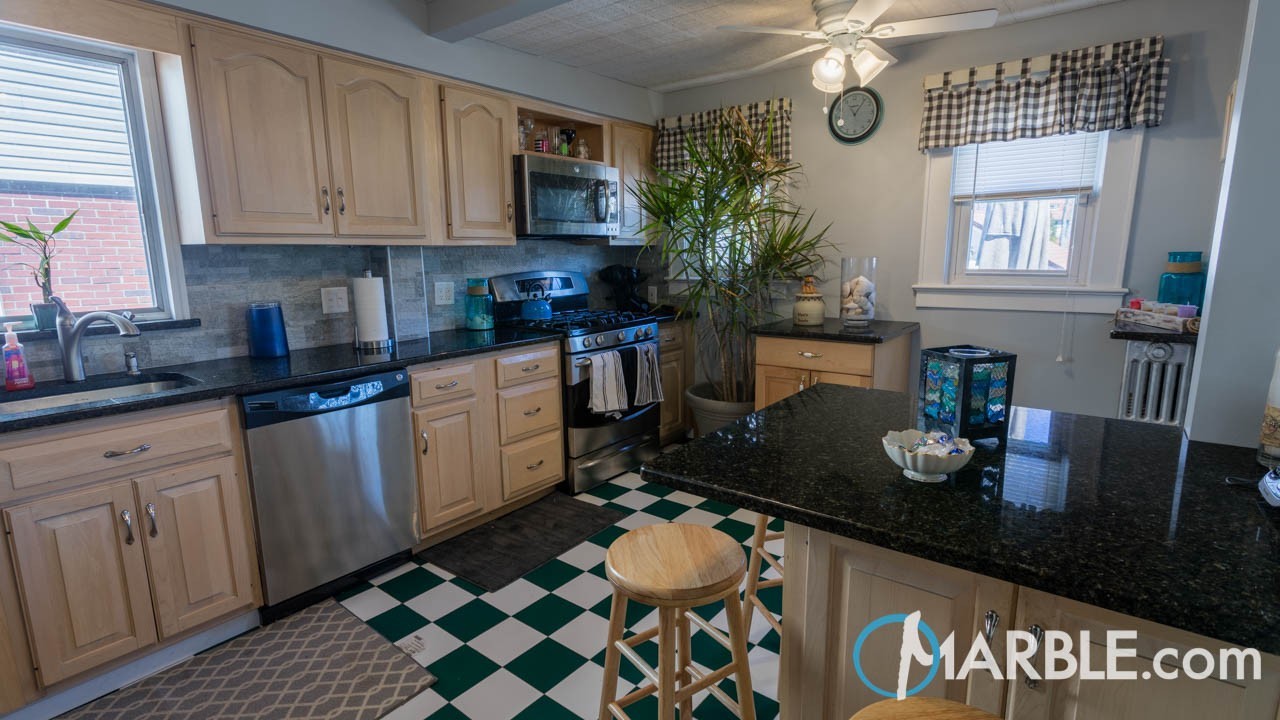 Veiny white marble is light in color and accentuates almost any background color. Depending on the type of marble, the veins themselves accentuate the marble giving a diverse breadth and depth of splendor. Providing a similar splendor to veiny white marble with less porosity is Alaska white granite from Brazil. It comes in pale silver and frosty whites and includes warm neutrals.
If you tend to bake a lot, a baking station provides a great place for marble in your kitchen. The baking station provides a workplace for all your baking needs. Use marble for this space's countertop since marble is inherently cool and because marble is durable, it will last you a long time.
No, it's not likely granite and marble will go away. They both have been around for centuries. With the plethora of home remodeling ideas such as butler pantries, baking stations, and of course kitchen countertops, it's likely granite and marble will remain a favorite for at least a few more centuries.