What is the First Step in A Bathroom Remodel? Know the right Dimensions!
by Ann Kent
Posted on January 15, 2018 04:30:00 PM
Tweet
---
The square footage of your bathroom will be a key determinant in setting the layout and flow of your bathroom remodel. Before doing anything or thinking about natural stone materials, flooring, or vanity finishes, you should use the dimensions of your bathroom footprint to provide the structure for your bathroom design.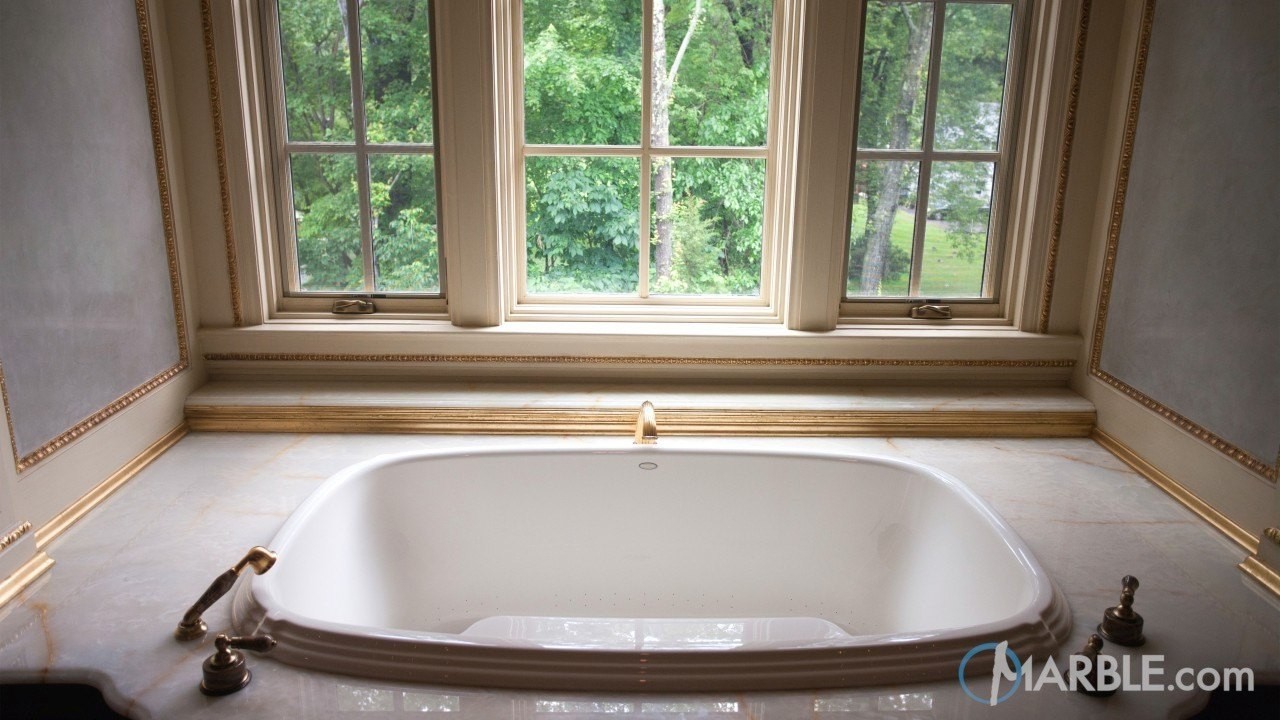 Light Pistachio onyx bathtub surround
A key element of your bathroom design should also include how big a priority having a luxurious bathtub with a bathtub surround is or if you are just as happy installing a large, expansive walk-in shower. A large soaking tub may require so much space as you will also have to install a small stall shower within your space. If a large soaking tub is a priority, you should spend plenty of time selecting what type of stone you will use as the focal point of your space. Light Pistachio onyx is about as visually pleasing a stone as they come, but it requires a bit more maintenance than a durable stone like granite. Viscont White granite is a striking stone that provides a clean, crisp look to a bathroom space. Granite will only need to be sealed 1-2 times a year, but Onyx is far more porous of a stone and will need to receive extra care. This granite is rich, luxurious and provides a perfect color contrast against a white soaking tub. Granite continues to be such a popular stone for installations in kitchens and bathrooms because it is so durable.
Walk-in showers are becoming more and more popular in home design as many people simply don't have time for a relaxing bath. The open nature of an expansive shower is far more preferable to some and also can help limit the development of mold that sometimes occurs within a small stall shower. You can still incorporate natural stones within your shower whether you use them as flooring or walls. The same care routine is required whether it is in your shower, vanity, or bathtub surround.
When designing your bathroom, you may be limited as to whether you install a double basin or single basin sink. It goes without question that most married couples or squabbling siblings would much prefer the double basin sink, but sometimes space will not permit it. Like the bathroom surround, a double sink vanity allows you a greater surface area to showcase your stone.
Many couples or young children sharing a bathroom opt for a separate room for the toilet area or it can be incorporated into the overall design of the bathroom. Regardless, your placement of the toilet is an important element to consider when designing a space. While a small child or small woman might be happy with a toilet in a cramped space, others prefer a little more space surrounding the toilet.
Bathroom and kitchen remodel are often the first thing that a homeowner addresses when purchasing a home, so you want to have the right stones for all your customers.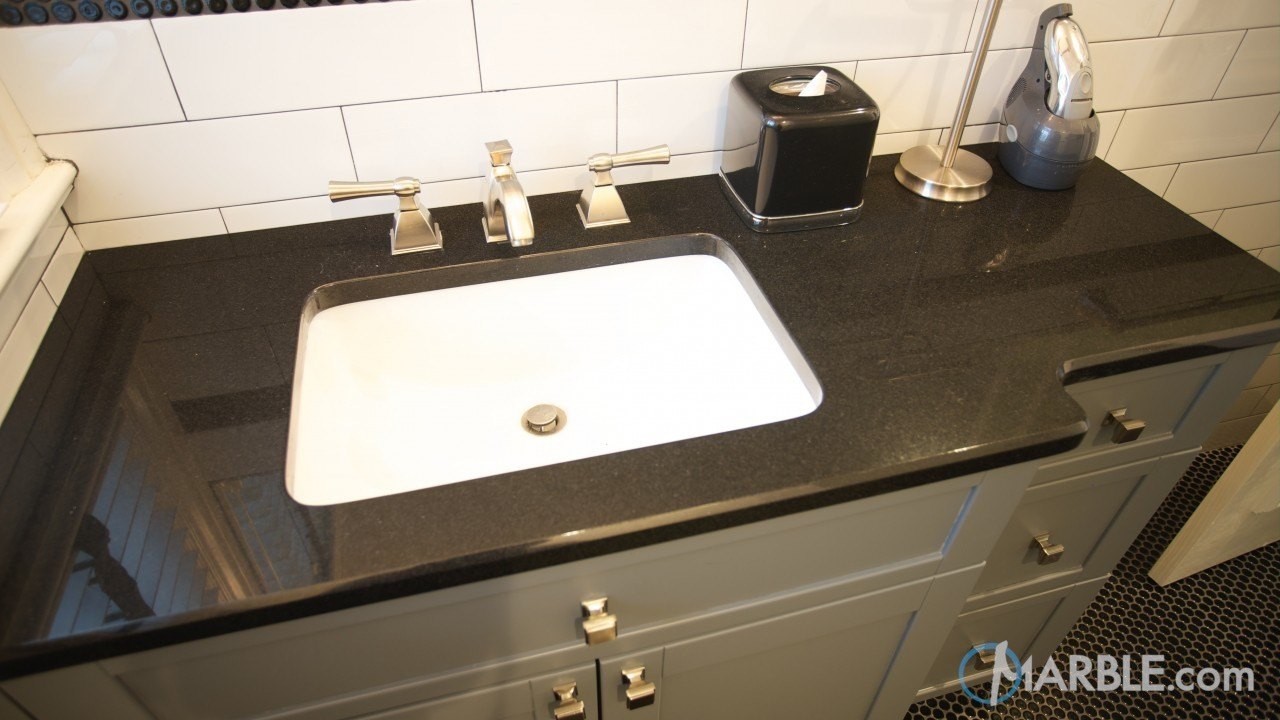 Absolute Black granite vanity top
Redesigning a kitchen or bathroom doesn't have to be a difficult process. Taking into account the space you have and choosing the right elements that fit it, you will soon have the bath oasis of your dreams!