What is Negative Space in Design?
by Kevin Fritz
Posted on February 26, 2018 07:00:00 AM
Tweet
---
The term negative space sounds as if it is a bad thing, but au contraire. Without negative space there would not be a positive space and interior design would look like a mishmash. It's all about balance. You have heard about the virtues of white space in the world of art. The same idea applies.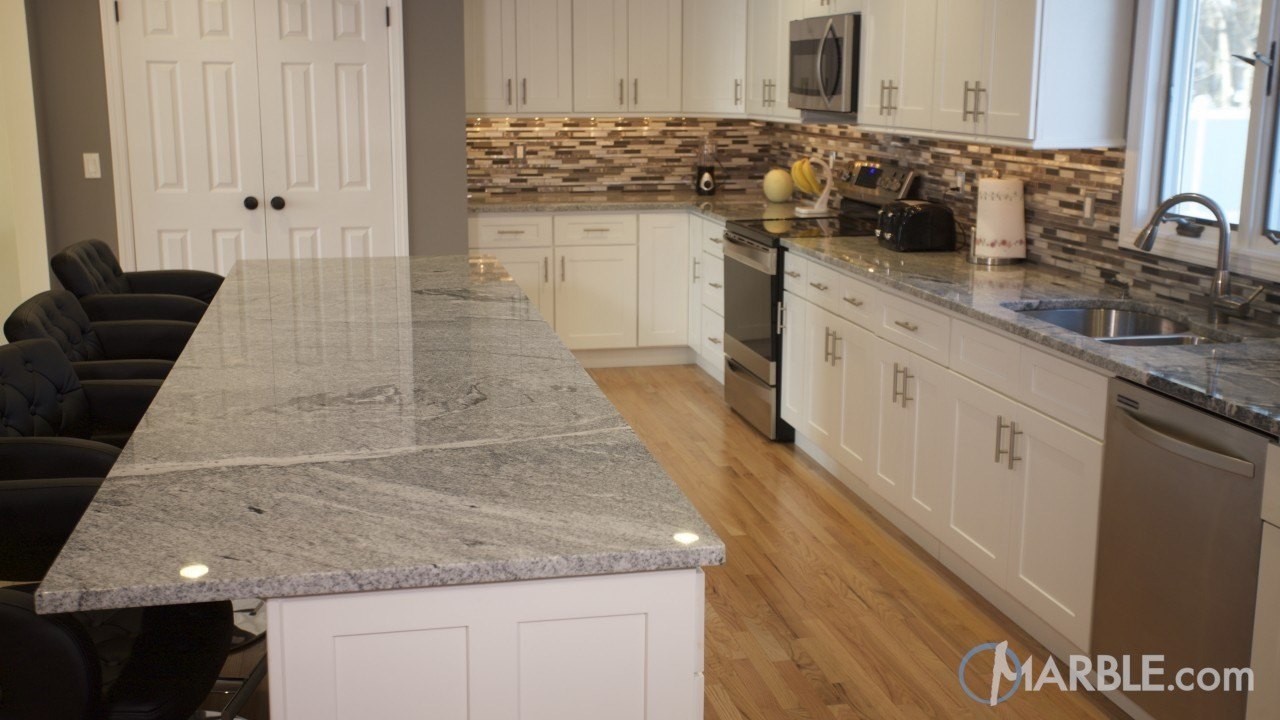 With a kitchen island, one adorned with Absolute Black Granite or Golden Fantasy Granite, all four sides serve as essential negative space that the natural stone can feed off of, or perhaps only three sides of negative space do the trick, while one flank is home to kitchen stools creating more positive space.
Negative space is not undesirable; it is, in fact, essential for both creating a more relaxed vibe and acting as the yin to the yang of your main focal point. In fact, negative space shines when there is a focal point in the room. In the case of a kitchen, that could be the dramatic look of Black Pearl Granite countertops, offering mysterious black flecked with silver and blue. Upon entering the kitchen, the eye catches the granite stone colors, aided by the surrounding open space, as well as neutral paint colors on walls rising above the backsplash.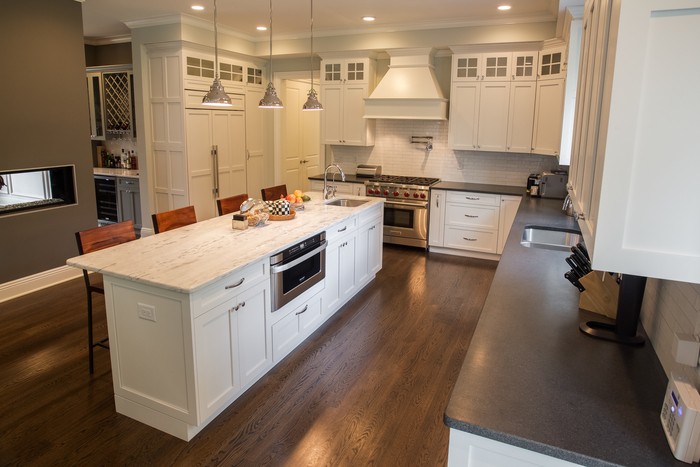 Conversely—and this stretches our definition a bit—negative space can refer to space not occupied by the main focal point. In our kitchen scenario, kitchen countertops consisting of neutral granite stone colors or tones with subtle veins can act as the negative space supporting the true focal point—perhaps a gorgeous antique stove.
This design concept can be taken to heart throughout the home. A Black Pearl Granite fireplace surround in the family room is an ideal focal point to work around as would be a bathroom vanity top graced with Alaska White Granite and its tell-tale silvery slivers.
You can also create negative space by eliminating clutter, such as accessories on bathroom vanity tops and bric-a-brac on the mantel within a fireplace surround that only exist because they are filling space. If you have trouble deciding what should be removed and what should stay, try the minimalistic approach to design and do away with most items that serve little purpose. Then add a little back at a time.
Don't be surprised if at first the negative space you fashion looks a bit unnerving. It is important to let the new look grow on you. Your brain likes to resist change; it may take a few days to adjust to the transformation.
Besides studying your home to see what could be eliminated, take a closer look at your current negative space and grasp the impact that the area already offers to your overall design. You may have carved out cunning negative space by the positive space you created.
Slabs of neutral granite stone colors are widely available to members of SlabMarket who fill containers with the finest products that the natural stone industry has to offer. So if you're a slab yard owner, you want to join slab market to get the best slabs in the industry.
In the end, what you are really crafting are calculated settings of nothingness. But it's nothingness that makes a statement because sometimes nothing is everything.