What I Learned From Using the New Design Tool Color Tipster
by Kevin Fritz
Posted on March 31, 2018 07:00:00 AM
Tweet
---
While many of us can tell if something is complementary to something else, getting to that point on our own may not be so easy. It usually takes an experienced designer with astute skills and an eye for color to make an entire room come together the first time around. So for the rest of us, there are online tools like Color Tipster, another valuable tool created by Marble.com to aid in making our room makeovers seamlessly meld.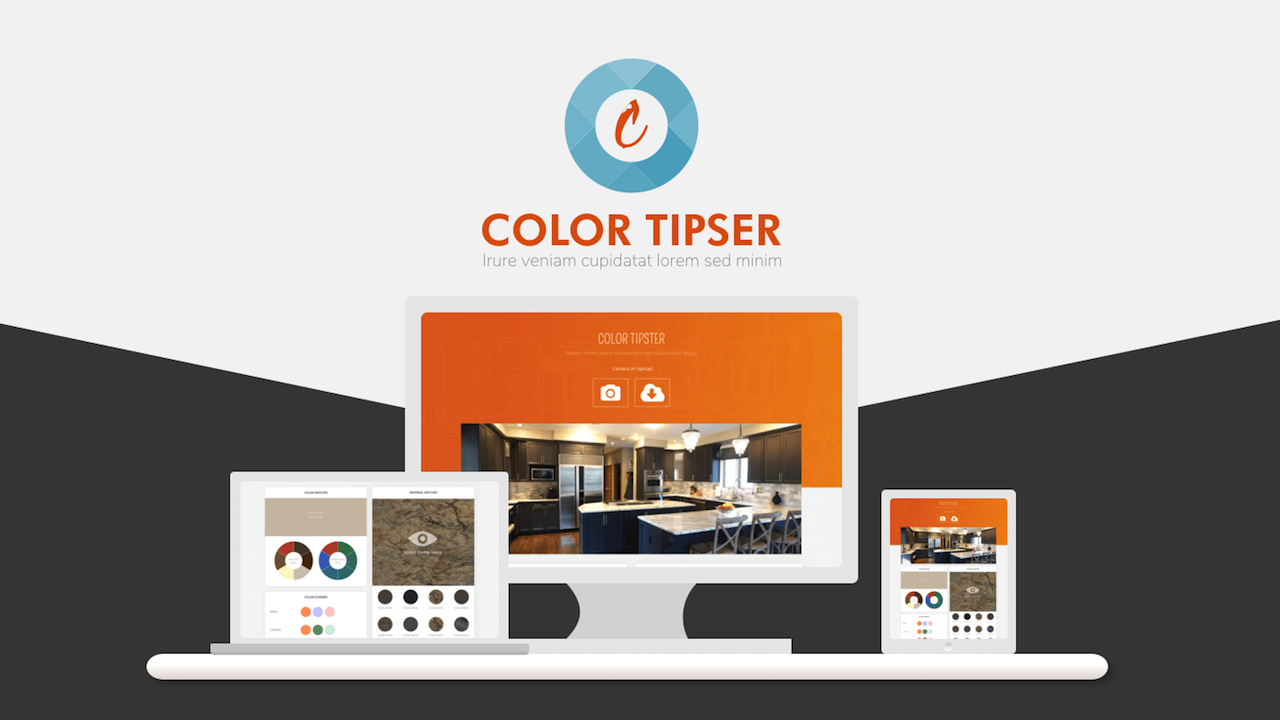 To use the tool, you simply take a photo of a room, upload it into the program, and voila, you are presented with all the primary and complementary colors in the photo, usually drawing out hues you probably didn't even know were present. Your screen will also show you color schemes that can be clicked on to see the array of stones that "match" your room.
The tool allows you to view thumbnails of marble and granite colors whether you click on a complementary color or a color scheme generated by the prominent color in your photo/room.
Intrigued, I uploaded a picture of my kitchen taken with a smartphone. I was surprised to see that my primary color was a darker brown since the cabinets in the kitchen are a lighter oak. However, the tile floor is a darker beige, so ColorTipster was rightfully pulling that into the mix.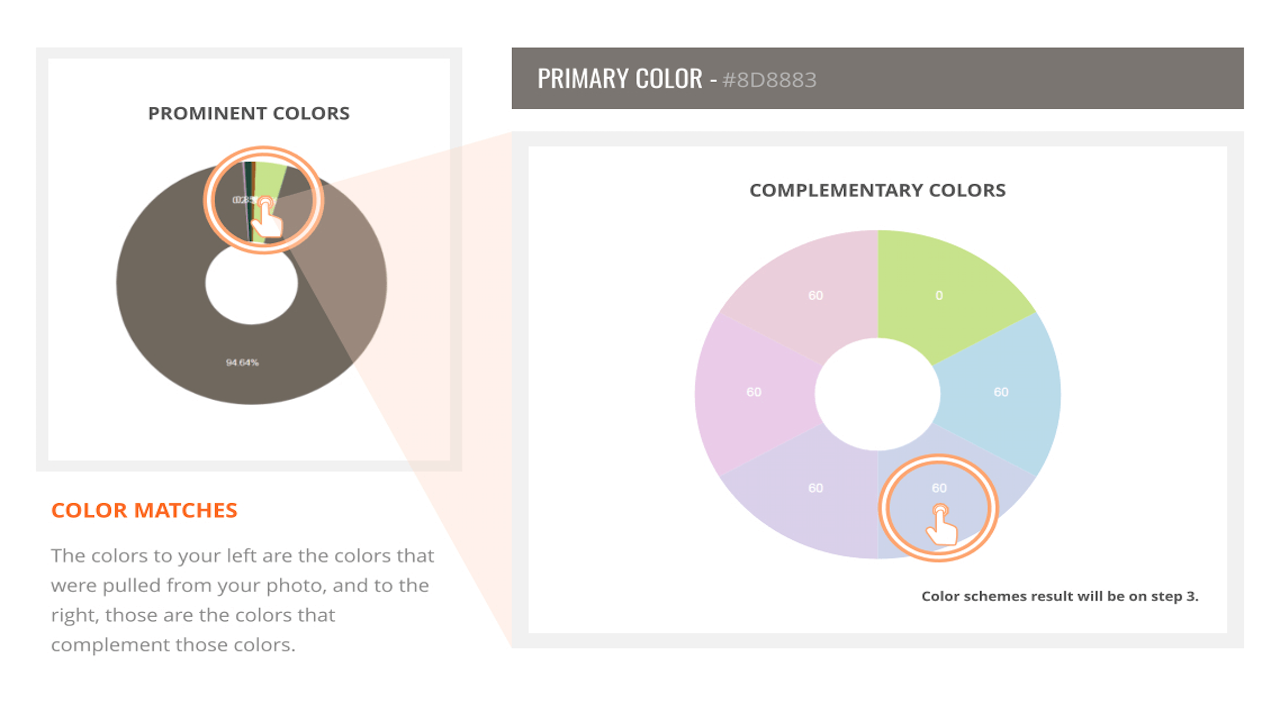 More unexpected was the variety of complementary colors the tool showed for my kitchen, most notably purples and blues. I clicked on the complementary color wheel and an array of granite colors appeared on my screen. They are all choice candidates courtesy of the natural stone industry that would work well for my kitchen.
While I am a fan of Bianco Antico granite and Black Pearl granite, the ColorTipster program shows me that Ubatuba granite would be a better choice based on my current prominent color. However, if I key on the second most prominent color that ColorTipster found in my photo—the aforementioned lighter brown—then choose the suggested purple-blue complementary colors, the granite color choices are now lighter, offering Alaska White granite, another favorite.
Moreover, clicking on the pinkish option, a color scheme choice generated by ColorTipster, different types of marbles appear in the window, including Calacatta Gold marble, and a Classic White quartzite from which to choose.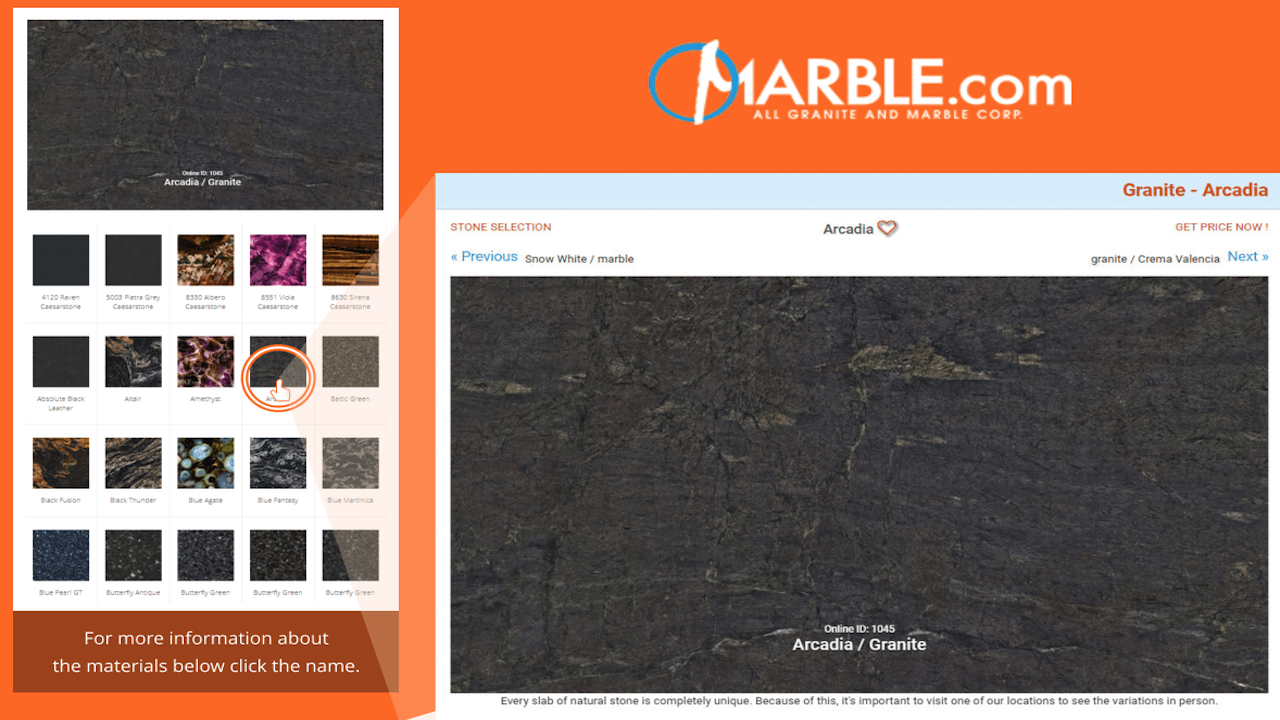 One complementary color the tool pulls out of my kitchen is a hunter green. The interesting part is there is only one choice of natural stone that ColorTipster recommends that will complement my kitchen based on the hunter green: Profondo Caesarstone, a quartz engineered stone, flashing blues and beiges in a river rock-type setting.
Once you key on your natural stone that will grace your room and have it installed, take heed to the guidelines set forth by the natural stone industry for keeping your investment looking
If you are ready to create a new look in your kitchen with natural stone such as a Calacatta Gold marble on an island or a Bianco Antico granite countertop, take the time to explore other options that may work even better with your color scheme by accessing the free ColorTipster.
You may be surprised.