What to Expect When Visiting Your Slab Yard
by Ann Kent
Posted on August 25, 2017 12:00:00 PM
Tweet
---
Once you have made the decision to source your slabs from slabmarket.com, you will not regret it. We can provide quality stones from all over the world to our customers and allow you to best present your customers with a wide range of slab options. We recommend that you fill your containers with a range of slabs from dark to light in color and include natural stones like granite, marble, and quartzite.
It's important to arm your customers with the best advice before they visit your slab yard. Preparing them will help you both more efficiently create the kitchen that they are longing for. It is inevitably overwhelming, but if you recommend a bit of initial research, you will be able to guide your customers in selecting a stone with confidence, resulting in the kitchen they have been dreaming about.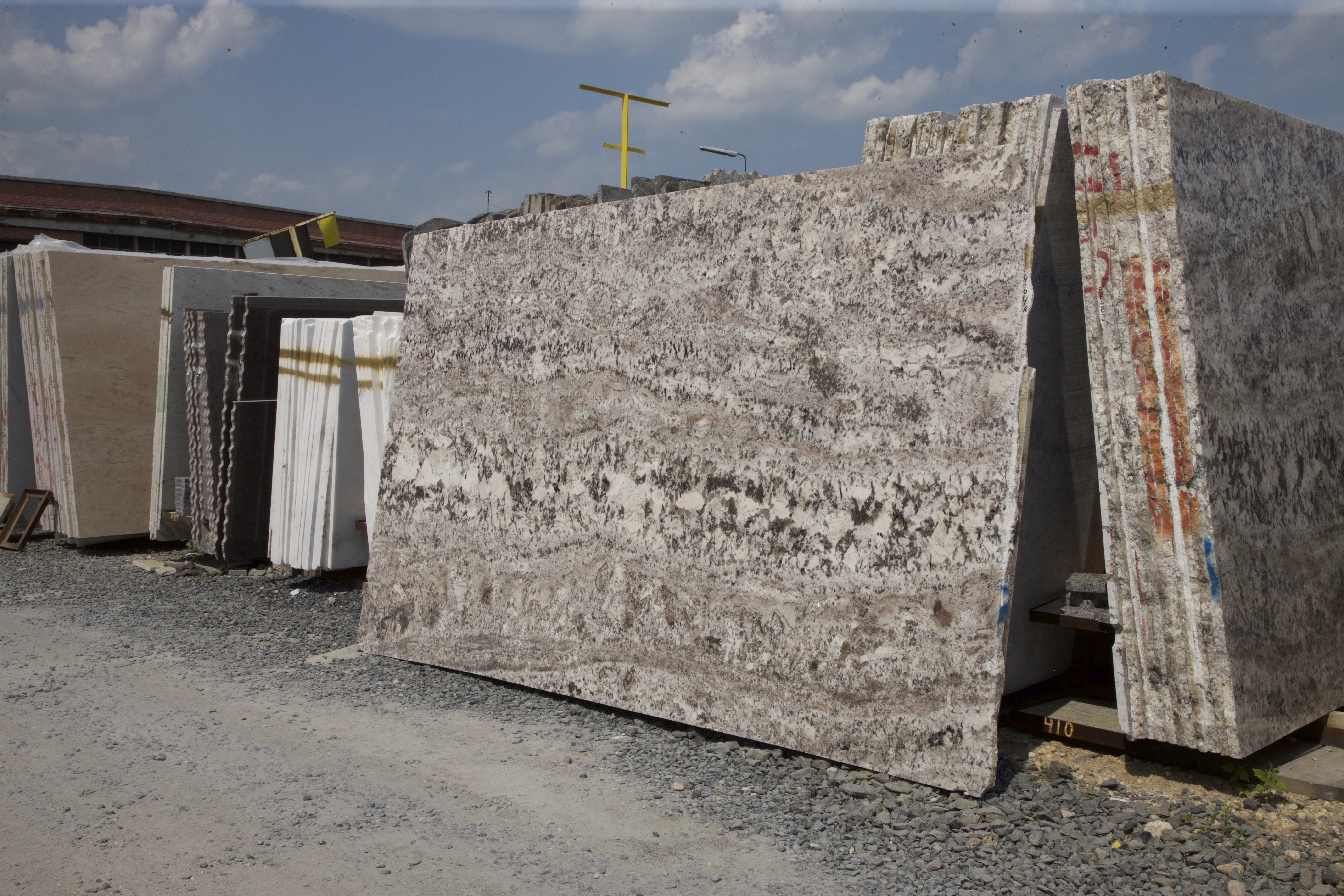 Step 1 - Do a lot of Research
Renovating a kitchen or a bathroom is a costly endeavor, but one that will provide a great ROI. Before they visit the slab yard, recommend that your customers look online and in magazines for inspiration to determine the type and color of stone that best suits their style and family's needs. It's helpful to recommend that your clients go to the slab yard with some sort of idea as to what type of countertops they want as well as the color that they have in mind.
Marble, Granite Quartzite and Quartz are popular choices for kitchen countertops and bathroom vanities. Provide your clients with an overview regarding the types of stones that you typically offer in slabs and the maintenance that they require. Quartz is an engineered stone that requires relatively no maintenance at all but lacks the uniqueness of natural stones like marble, granite, and quartzite. Since it is engineered, it can be found in a wide range of colors and pigments and is not limited by the colors that naturally appear in nature. It is heat resistant, stain resistant and does not require annual sealing. You can clean quartz with a simple mixture of soap and water. There are many popular quartz slabs on the market that mimic the ornate veining found in marble, making quartz a common choice for busy households striving for the feel of marble without the upkeep.
Marble, on the other hand, is a popular stone known for its beauty and feeling of luxury. However, it is one of the more sensitive stones and will stain and chip easily. Marble requires sealing at least 4 times a year, and even with the routine sealing, it is prone to etching. Marble is often found in master bathroom vanities and in high-end kitchens where there is little traffic. It can also be added as an accent piece in the form of a baking station.
Granite remains one of the most popular stones because it is so durable. It is stain and heat resistant and only requires sealing up to 2 times a year. Both granite and marble can be cleaned with a mixture of soap and water or by using a cleaner that contains a bit of sealant like AGM Granite and Marble countertop cleaner from Mr.Stone. Many customers will gravitate to granite, so it is a good idea to fill your containers with many granite options. Since it is a natural stone, every slab will be slightly different, and becomes a piece of art in and of itself. Granite adds a level of design that cannot be matched by engineered stone.
Step 2 - Bring Samples of your Cabinetry and Backsplash.
It's a good idea to recommend that your customers select their cabinetry and kitchen or bathroom colors before visiting the slab yard. A detached drawer face or door can allow your customer to accurately match the slab to the cabinets. Photos are never as accurate or reliable as the real material. Any other design decisions should also be kept in mind such as backsplash, floor materials, or sinks.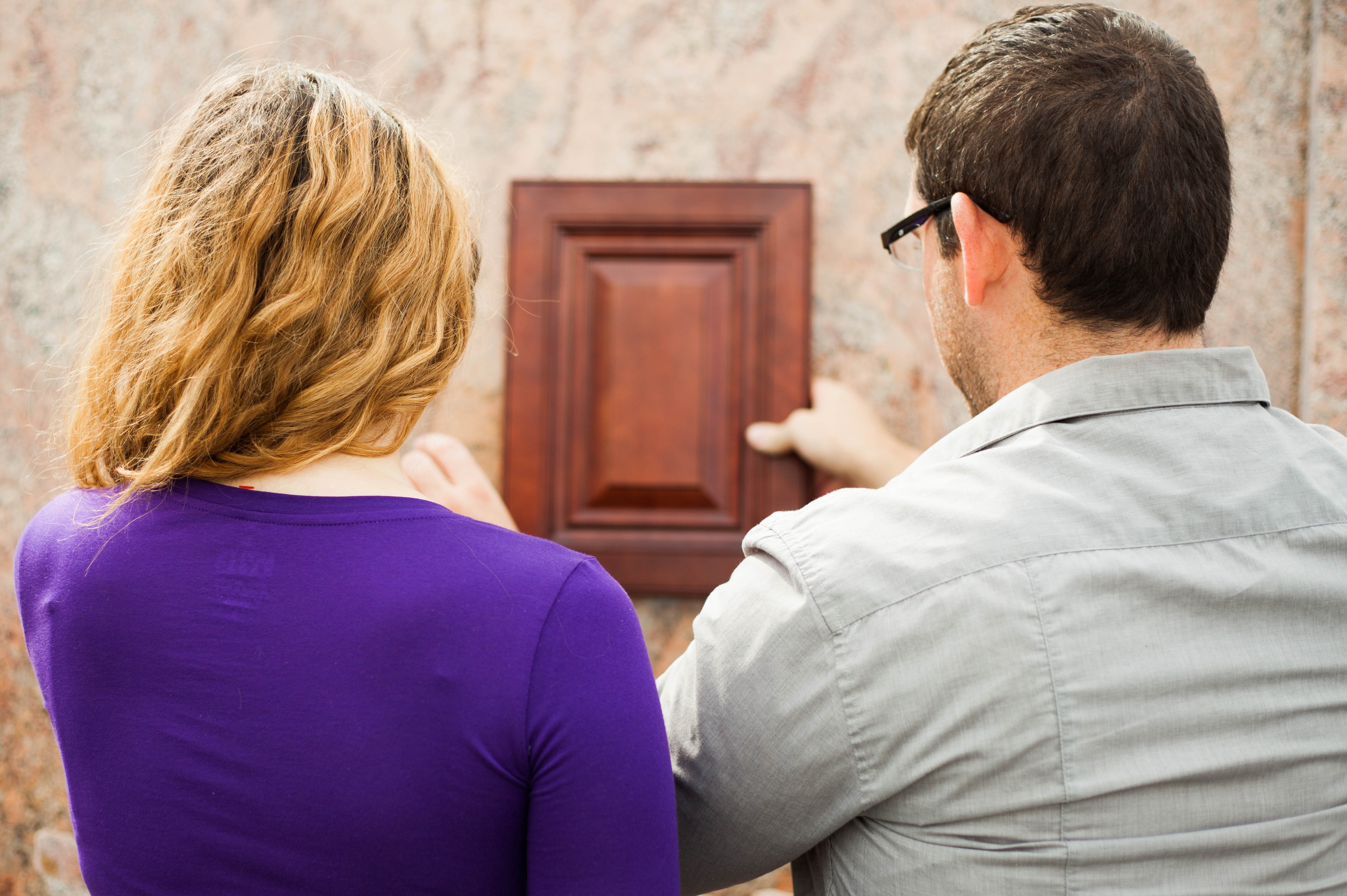 Step 3 - View the Whole Slab
Your customers should reserve enough time to view many slabs at your slab yard. No slab of granite or marble is like another; so your customers should inspect each section of the slab to fully grasp the overall feel of the stone. Depending on the size of a kitchen or bathroom, a customer may have a lot of space to cover. The variations within the veining of each slab will be showcased in the kitchen.
Step 4 - Take Home Samples
Deciding what countertops are best for a customer's kitchen countertops or bathroom vanities is a tough choice that your customer will have to live with for years to come. Help guide them to make the best decision. Recommend that they take home samples to view within the rooms at home. The stone will look different at different times of the day and during different lights.
Step 5 - Leave Your Children at Home
Shopping with children is rarely fun, so recommend that your customers leave their children at home when visiting your slab yard. Allowing children to be at a large stone yard is asking for an accident. The stone yards at major facilities are essentially active work zones and not an appropriate place for children Your customers will be able to make a better decision as they sort through all of the available slabs without their children underfoot.
If you recommend that your customers follow these tips when preparing to visit your slab yard, I am sure you will all be pleased.