Wabi Sabi Design and How to Get it in Your Kitchen
by Kevin Fritz
Posted on March 13, 2018 07:00:00 AM
Tweet
---
This year has been declared the year of wabi-sabi, the design trend that will transcend all other trends in 2018. What is wabi-sabi you may ask? It is not a sauce or the color of a sauce in design, it is all about living in the moment. Wabi-Sabi is a Japanese concept that believes beauty is found in imperfection, not perfection.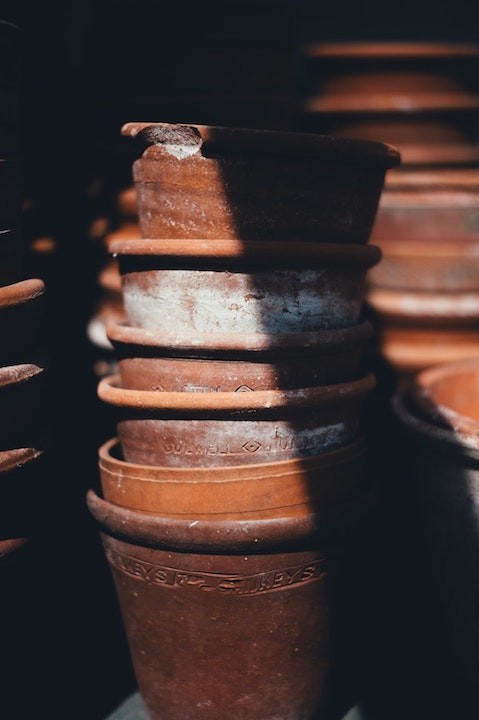 This trend is excellent news to those of us who could never quite embrace the popular minimalistic design trends that have swept the nation. Wabi-sabi takes the pressure off worrying about every little item being in line and everything in their place 24/7.
A philosophy with origins in Zen Buddhism, to embrace wabi-sabi is to embrace an imperfect world, especially that in our homes. The Japanese tea ceremony is a perfect example and used widely to describe wabi-sabi: tea is served in misshaped bowls that may have cracks or uneven glaze. It is not about chaos or clutter or being uncivilized, it's about letting the little things go.
For older readers, think Doris Day: "Que sera, sera, whatever will be, will be."
So how does one incorporate this steam-engine-gaining trend at home, in, let's say the kitchen? It just takes a little thought and an open mind.
Let's start with the not-so-obvious, your countertops. If you have not already taken the plunge, natural stone such as granite, marble, or travertine has wabi-sabi written all over it. Created by Mother Nature, every slab is unique; the inconsistent patterns in every slab in every slabyard are an acceptance to irregularity and imperfection. Whether the slabs are Peregrine C Granite, White Carrara marble or Fantasy Brown Quartzite, the natural stone industry stands by your side as you dip your toes into wabi-sabi.

Incorporate homemade pottery, perhaps even those pieces made by the kids at school. Nothing says irregular more than handmade or school-glazed pots. Think natural as well, because Mother Nature loves a bit of random within her seemingly gorgeous landscapes. Wooden stick-treated stools butting up to a Fantasy Brown Quartzite-topped island makes for a wonderful wabi-sabi moment. Rustic wood—trays, shelving—brings the outside world inside in and would complement a beige granite well. Any beige granite, such as Golden Riviera granite, looks great with natural wooden elements into the kitchen. Peregrine C Granite, with blackish random veins on a bed of gold, also works perfectly with natural tones.
If the trim on your copper doorknob assembly is turning green, the natural patina plays right into the wabi-sabi design trend, and you don't even have to put in any effort. Mother Nature has already done the work for you. Picture patina on a kettle pot, resting on a rustic holder, resting on a Golden Riviera granite countertop.
Worn looking items can mean it's time to replace, but embracing this design trend means repurpose. That could be a cushion or a trivet. If it looks like it has been put to good use, but not damaged, it's a keeper. A worn cushion complements an imperfect side counter blessed with marble, or a worn black trivet contrasting an Aspen White Granite, certainly does the trick. Aspen White Granite offers mellow grays and whites, but is interrupted with gold veining. One more tip: fight the urge to have everything in line. Symmetry in design is the anti-wabi-sabi.
If you want a relaxed and carefree look to your home, take a few of these ideas and apply them to your kitchen design. Letting go of the little things while focusing more on things that matter is the idea of Wabi-sabi. You will be living in comfort in no time.