Tips for Remodeling a Small Bathroom
by Marissa Sese
Posted on February 22, 2018 12:00:00 PM
Tweet
---
When you want to remodel a small bathroom, you most likely want to create a feeling of more space. As an area of the home that we spend much time in, we want to feel comfortable and relaxed in this room. You can make this room your spa-inspired retreat regardless of its size.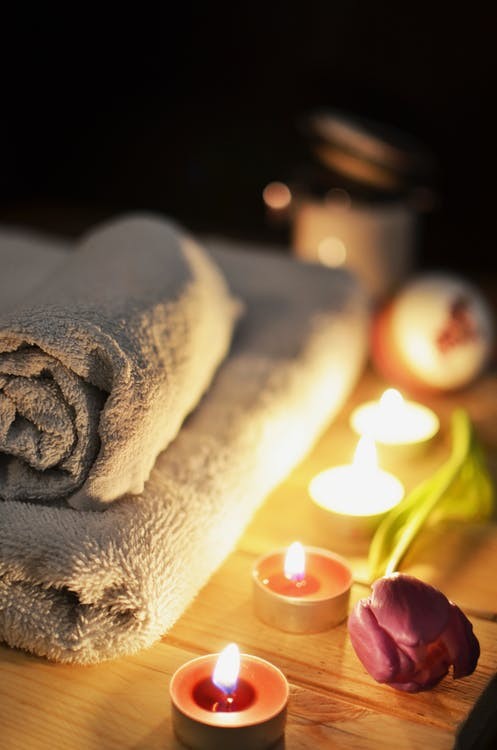 Cool Calm Colors
In a bathroom, it would be preferable to use cool and calm colors that give you a feeling of serenity. Neutral tones provide this feeling and can be included in your design. What better way to add neutral colors than with natural stone? Because natural stone is derived from Mother Nature herself, there are many natural and neutral color options for your bathroom vanity tops, bathtub surround, and shower surrounds. Although it would look lovely, we wouldn't recommend a full slab wall covering in a small bathroom because it could cramp up space. The idea is to extend the space, not close it in. Cool and calm colored countertops like Ivory Fantasy granite or a cream-colored stone like Crema Marfil marble would work perfectly in a smaller bathroom to create a feeling of more space. As for the walls, a neutral colored paint like beige or off-white would be ideal. We try to avoid darker colors in smaller areas. This makes areas seem tighter.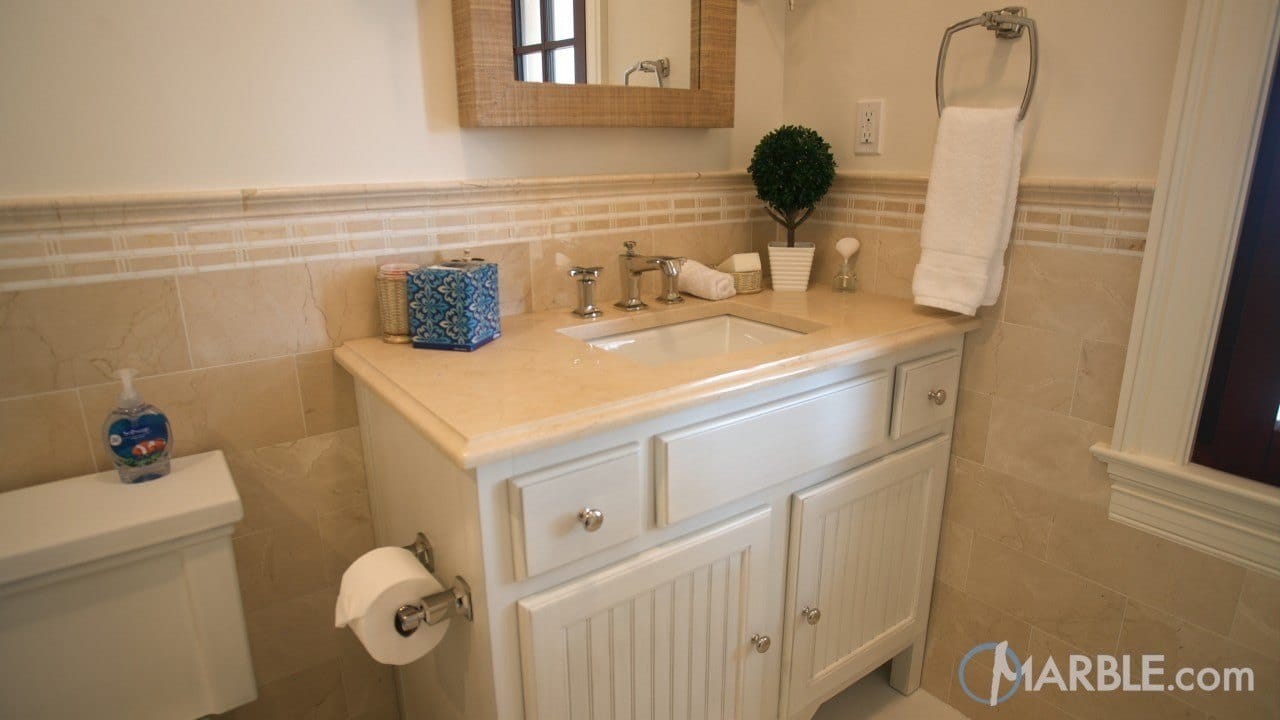 Crema Marfil Marble Vanity Top
More Floor Room
Another way to improve the lack of space in a bathroom is providing more floor room. Instead of utilizing floor space, move up and use your walls. They aren't only good to hang decorative items. For more storage, think about installing cabinetry on the walls. Open shelves are also a good idea to keep room on the floor and take advantage of the wall space.
Cleaning your Natural Stone
When you're dealing with smaller spaces, you want to make sure space is clutter free and clean. Dirt, grime, and untidiness are ways that will make your space look even smaller, uncomfortable, and closed in. This definitely will not make you feel relaxed. Tranquility is what we seek in a bathroom, so keep it clean and organized!
Remodeling a small bathroom can be challenging because there's not a lot of space to work with. But remembering some of these tips might help get you that spa-inspired bathroom that you have been dreaming of, even if you don't have that much space. It all starts with the major upgrades like installing your natural stone. With our large amount of stone slabs, we can help you with that.
And then from there, you just have to remember to keep it tidy!