Tips for Modernizing your Living Room
by Ann Kent
Posted on November 12, 2017 07:00:00 AM
Tweet
---
We spend so much time writing about the different ways to improve your kitchen design at marble.com, but your living room is another important room that sets the tone of the house. The design can range considerably from house to house from a shabby chic comfortable oasis to a more refined and sophisticated modern décor.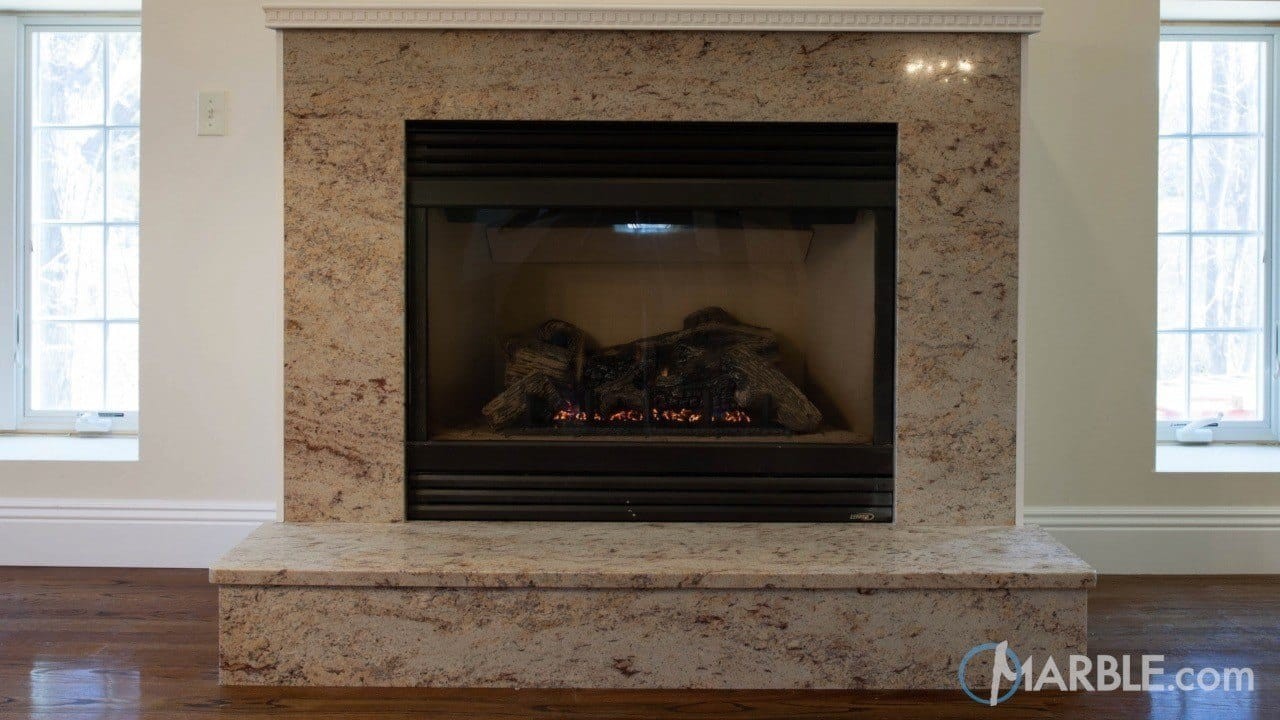 Modern refers to a set design time period between the 1920s and 1950s. Germany's Bauhaus school of design stressed form over function, and this movement dramatically transformed living spaces, stripping them of all accents and details that did not have a real purpose. This design period remains popular today. Modern living rooms should be sleek looking, minimalist, and devoid of clutter. Everything should have a purpose in contributing to the design. While modern living rooms tend to be fairly neutral in color design, you can add a pop of color or a bold animal print rug to give a sense of life and activity to the room.
A quick and easy way to add an instant modern look to your living room would be to replace your brick fireplace surround with a rich natural stone like a veiny white marble fireplace surround. You can use all types of marble for a fireplace surround including the always popular White Carrara, Statuario, and White Danby marble.
The marble fireplace surround will become the primary focal point of a room and instantly brighten the space when it replaces an otherwise dark and drab brick faced fireplace. The rest of your room design planning should draw from the richness of the marble fireplace surround. A marble fireplace will not have the same type of traffic and use as a marble kitchen countertop, but you will need to take proper care of your fireplace surround. Marble requires sealing up to 4 times a year in a kitchen, but you can probably limit the number of times you seal your fireplace surround depending on the usage.
Countertop fabricators often focus much of their business on kitchen countertops and bathroom vanities, but in reality, there is a lot of business to be gained from other uses of marble, like a fireplace surround. You will always need to stock your yard with full slabs of stones like marble, granite, and quartzite for the full range of your work, but one slab of marble might work for a few fireplaces surrounds. When customers visit your yard, you will want to give them a great place to view each slab because each type of marble has different characteristic veining to it.
Your living room is probably the most lived in a room in your home. So, make it one that is comfy, stylish and that will fit your personal needs. With the change of a few small details, you can change your living room from drab to fab in no time!