Tips for Industrial Style in Your Kitchen
by Ann Kent
Posted on November 09, 2017 12:00:00 PM
Tweet
---
There are three main materials that are characteristic of an industrial style kitchen - exposed brick, wood, and metal. These materials work together in balance to create a style that exudes practicality and unpretentiousness. The movement has initially begun as a workplace environment as companies took over raw, industrial spaces, but that transitioned into a style for loft homes, and ultimately expanding into a design movement used in homes and luxury contemporary apartment spaces. The style works incredibly well in a kitchen and draws from pure textures and materials like exposed beams, natural wood, exposed brick, and neutral solid countertops.
An Industrial style kitchen is crisp and raw. It lacks the characteristic refinement of traditional kitchens and instead draws from an industrial pureness by exposing waste pipes, gas lines, and electrical wires to add to the design of the room. There is no need for extensive cabinetry in an industrial kitchen as open shelving on an exposed brick face is the norm, typically using reclaimed old timbers or beams that were already within the space. When displaying items on these exposed shelves, it is best to stick with the trending materials of wood, stainless steel, and plain white dishware. It is hard to accurately recreate the looks of exposed ductwork in a space, so traditionally this type of design is used in renovated loft spaces.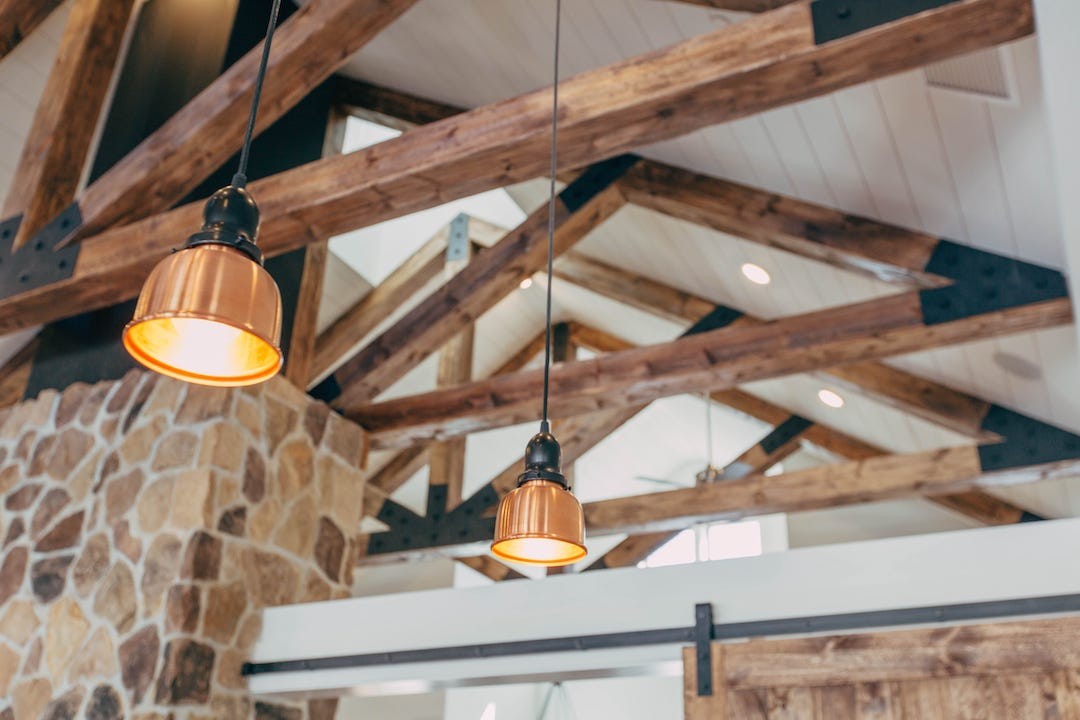 Exposed beams, natural stone, and pendant lighting create a nice style that is both natural and edgy.
The overall look of an industrial kitchen should be pure raw simplicity. Kitchen islands with a siding of rustic old timbers can become interesting focal points as can a rustic reclaimed dining table. The appliances within a space are typically stainless steel and sleek, and when space permits it, they should be industrial sized.
When selecting your kitchen countertops for your industrial kitchen, the prevalent trend is dark granite or neutral low gloss granite like Astoria granite. The luxurious look of marble clashes with the feel of an industrial kitchen, so homeowners tend to gravitate toward the durability and sleekness of granite. The natural stone industry sees trends come and go, but the overall universal nature of granite makes it work with nearly every design trend.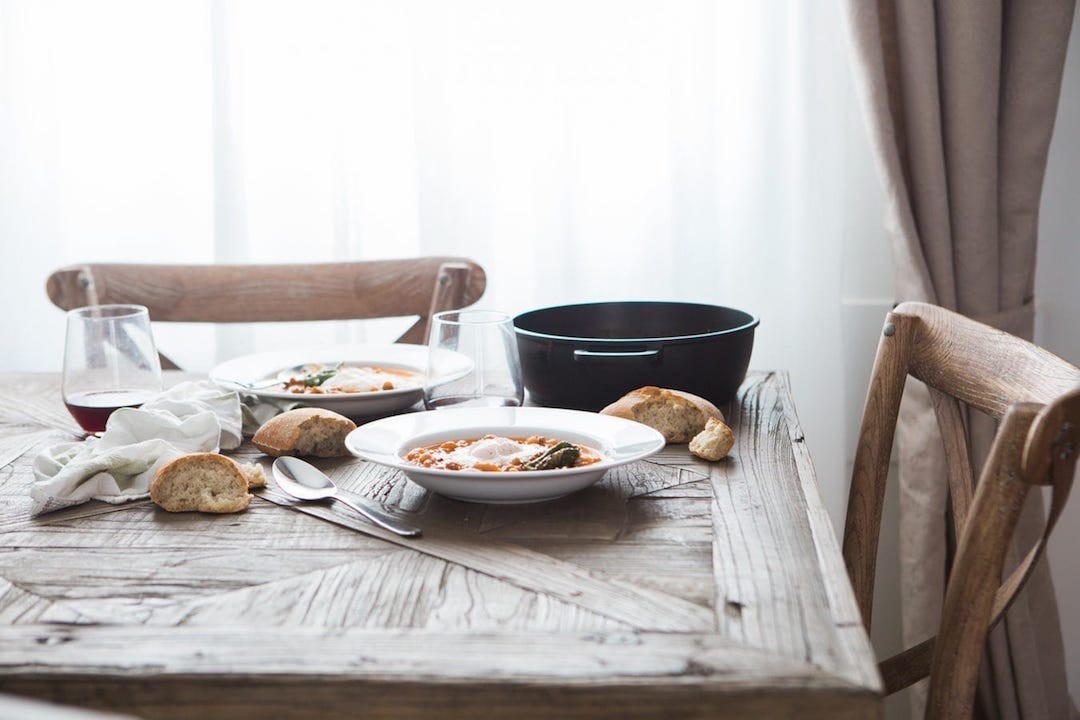 A natural wood table can add to the look of your industrial style kitchen
Granite is built to last and is one of the most durable natural stones available on the market. With sealing 1 to 2 times a year, granite will last over a century. Even if you sell your home after installing an industrial kitchen, and the trend doesn't appeal to the new homeowners, space can be transformed without touching the granite, making it an incredible long-term investment for a home. It could be argued that your countertops will last longer than any investment that you make in your home. This product contains a small amount of sealant, so you essentially seal your countertops each time you clean. For those looking for an even lower maintenance stone than granite, they should consider quartz for their industrial kitchen. It is an engineered stone so it can come in many colors and pigments. Quartz does not require any annual sealing and can be cleaned with a simple mix of soap and water.
The flooring of an industrial space is typically a sleek cement or dark or painted hardwood. These floorings are inexpensive and durable, and even when scuffed or marked up, they still look good in an industrial space. Lighting should be limited to simple factory type lighting and elaborate pendant lighting and chandeliers contrast with the overall feel.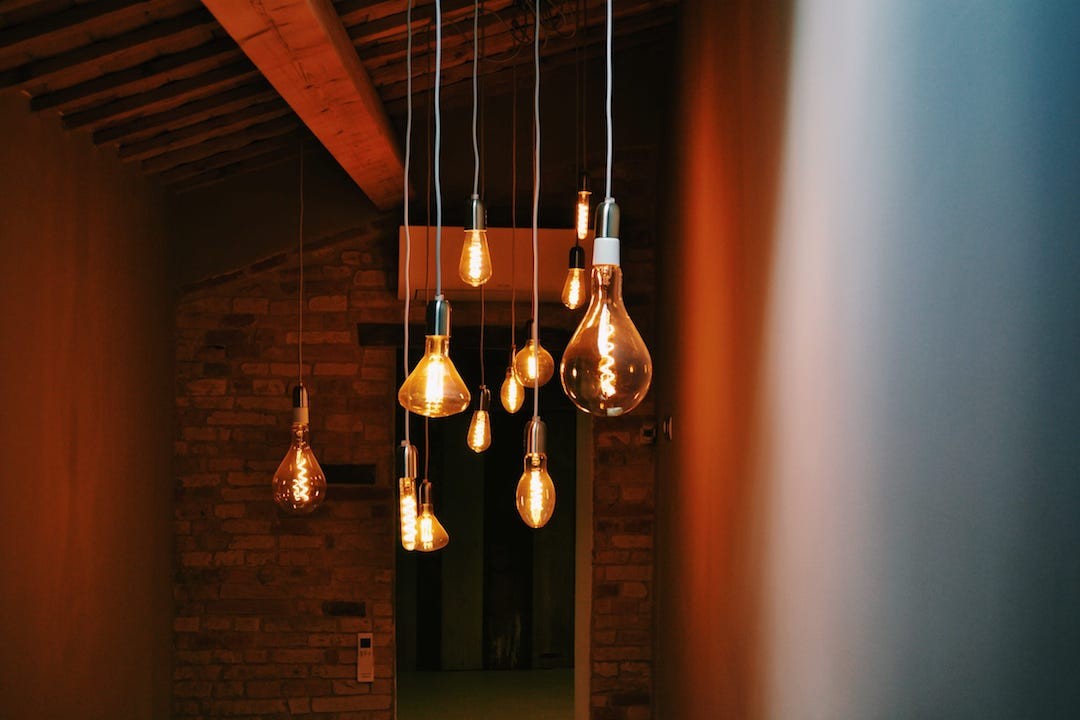 Factory type lighting is perfect for an industrial style
Yes, the industrial look is such a departure from traditional design, but it is still a look that many people love. It has a "simple life" type of feel, a carefree and easy breezy feel while still being raw and edgy. Your Kitchen will have a lot of character in this style.
Check out one of our favorite stones, perfect for this design style!