Three Popular Stones that You Might Want in Your Home
Tweet
---
The natural stone industry is teaming up with variety, so much so that when you start the process of choosing the material that's best suited for your project, it can feel overwhelming. Marble, granite, and quartzite are all popular stones and often used for kitchen countertops.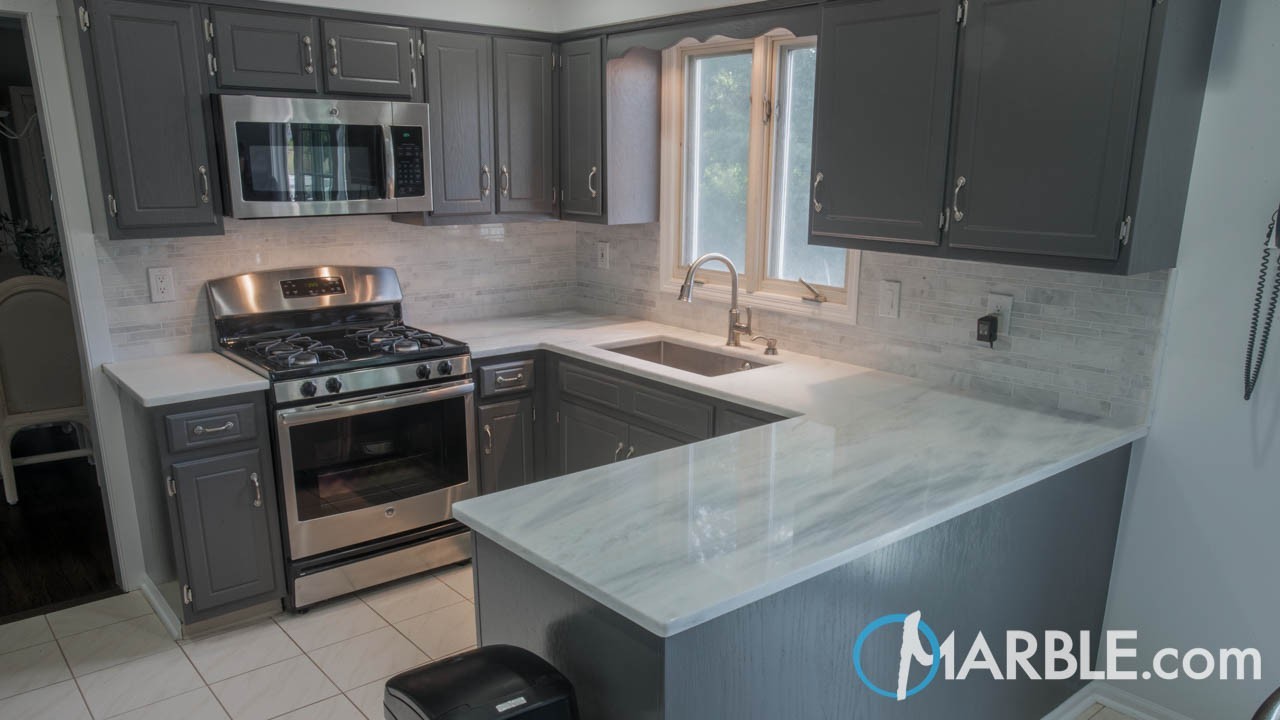 Carrara Silver Marble
Carrara Italy is known around the world for its incredible marble quarries and the amazing marble slabs that they produce and Carrara Silver (also known as Bianco Carrara or Carrara White) is no exception. With its gray/white background and soft, darker-hued veining, nothing says luxury like marble countertops. Additionally, Carrara Silver marble will complement just about any design style and color palette, appearing sleek and polished when paired with brass or gold accents or modern and monochromatic when paired with chrome fixtures.
As you've undoubtedly learned, marble is not often recommended for kitchen counters, however if you have a low traffic space and are willing to undertake the required care and maintenance, including frequent resealing, cleaning up spills immediately, and using cutting boards, trivets, and hot pads to prevent etching from acidic substances, scratching, and the possibility of discoloration from hot pans and dishes, marble remains a durable and stunning addition to any home.
Ice White Granite
Ice White granite is a stunningly beautiful greyish white stone that features light veining along with random deposits of quartz. This granite works in any setting and is a refreshing choice for either kitchen or bathroom countertops. White Ice is very versatile, and it really shines in a space that mirrors its chic look, for example, surrounding White Ice countertops with dark cabinetry makes the countertop pop. Quarried in limited quantities in Brazil, White Ice is very desirable. You can view this stone in our virtual room planning tool we have on our site called Visualizerplus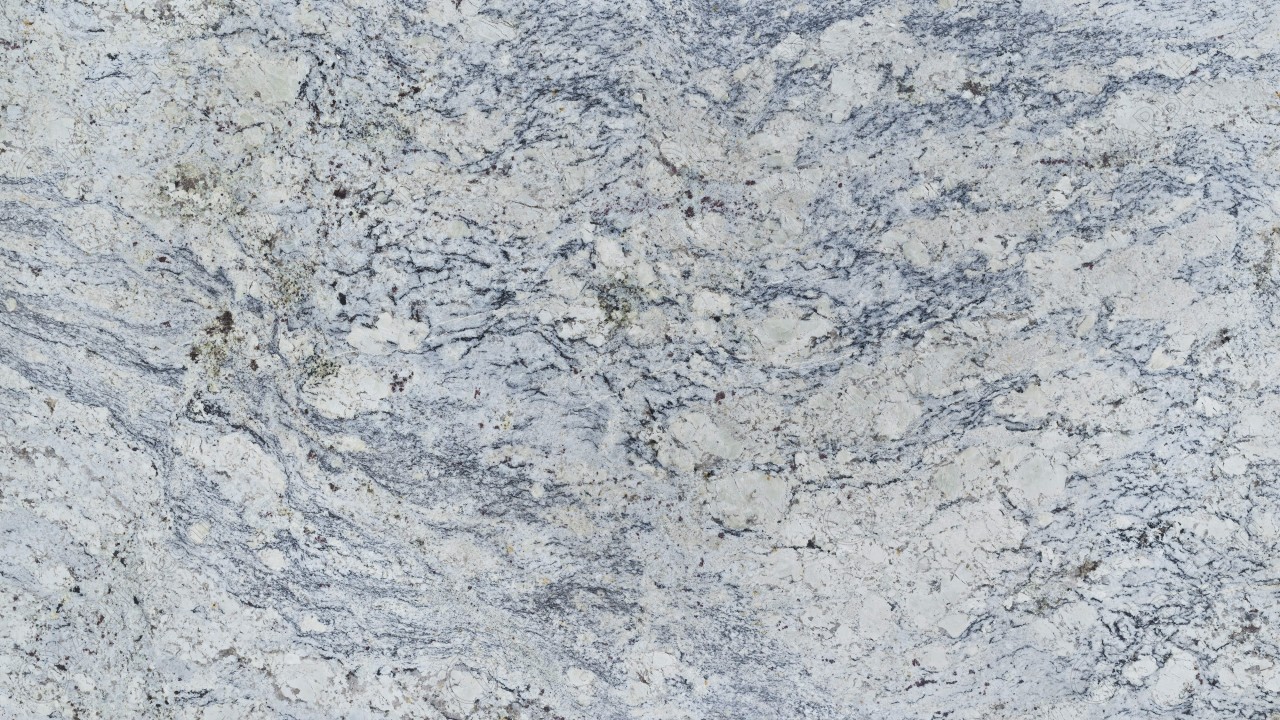 And of course, it's granite, among the most durable - scratch resistant, heat resistant, and stain resistant when properly sealed and maintained.
Cirrus White Quartzite.
Quartzite is fast becoming a favorite countertop material, in part because of colors like Cirrus White quartzite. This natural stone from Brazil is consistently white with grey veining throughout and it's ideal for kitchen countertops. It also serves beautifully as a fireplace surround or bathroom vanity. As shown in the picture at the top, Cirrus White quartzite is eye-catching and modern when paired stainless steel
appliances, resulting in a space with a very metropolitan feel. A luxurious (and durable) natural stone Cirrus White quartzite offers upscale-elegance.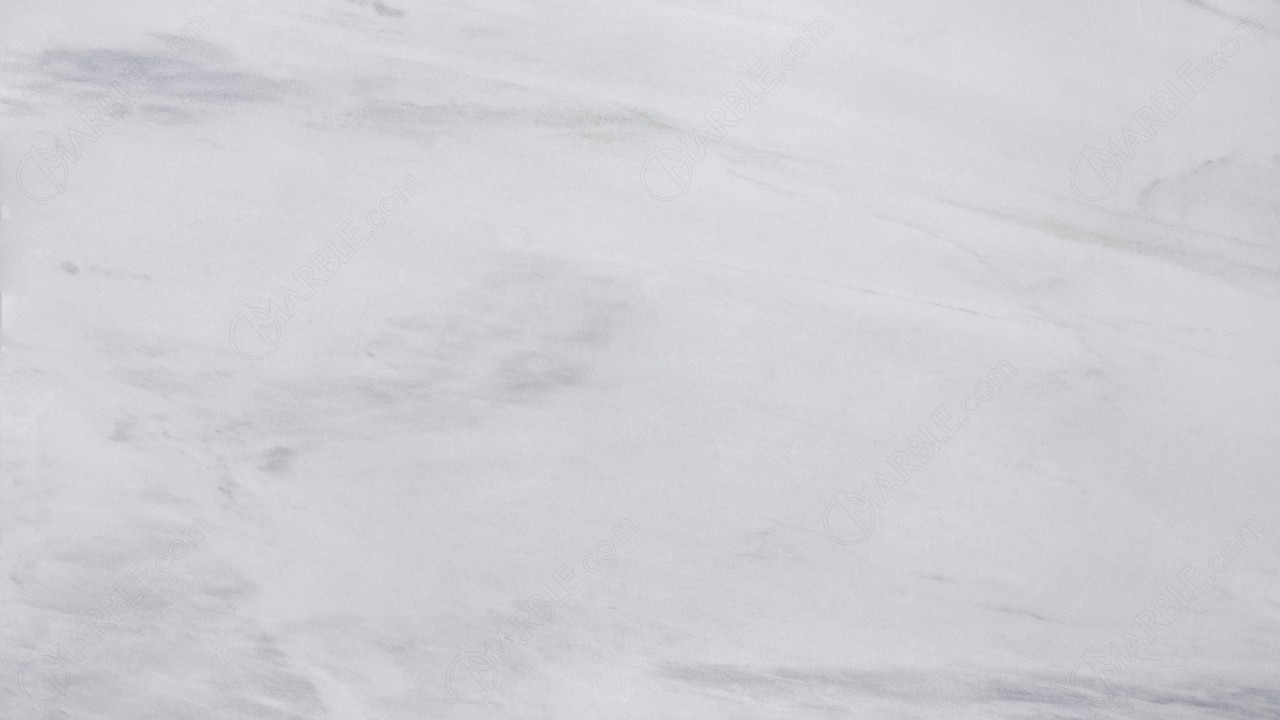 Given its appearance, Quartzite is often used as a substitute for marble, but with far greater durability. Its neutral color will complement any design style while the veining gives the room a sense of movement.