The American Kitchen and How it has Evolved
Tweet
---
Historically, kitchens weren't the luxurious, granite topped centers of family activity seen today, with not a granite countertop in sight, if in fact there weren't any kitchen countertops. Back in the day, kitchens were rooms that people didn't want to spend any time in at all and they were not meant to host guests or entertain. Kitchens were extremely busy places (and prone to catching on fire) and often hot and uncomfortable. For these reasons and others, kitchens were generally situated as far away as they could be from other rooms in the home. So how did that kitchen come to be today's kitchen with amazing granite, quartzite, and marble counters, which weren't even heard of then?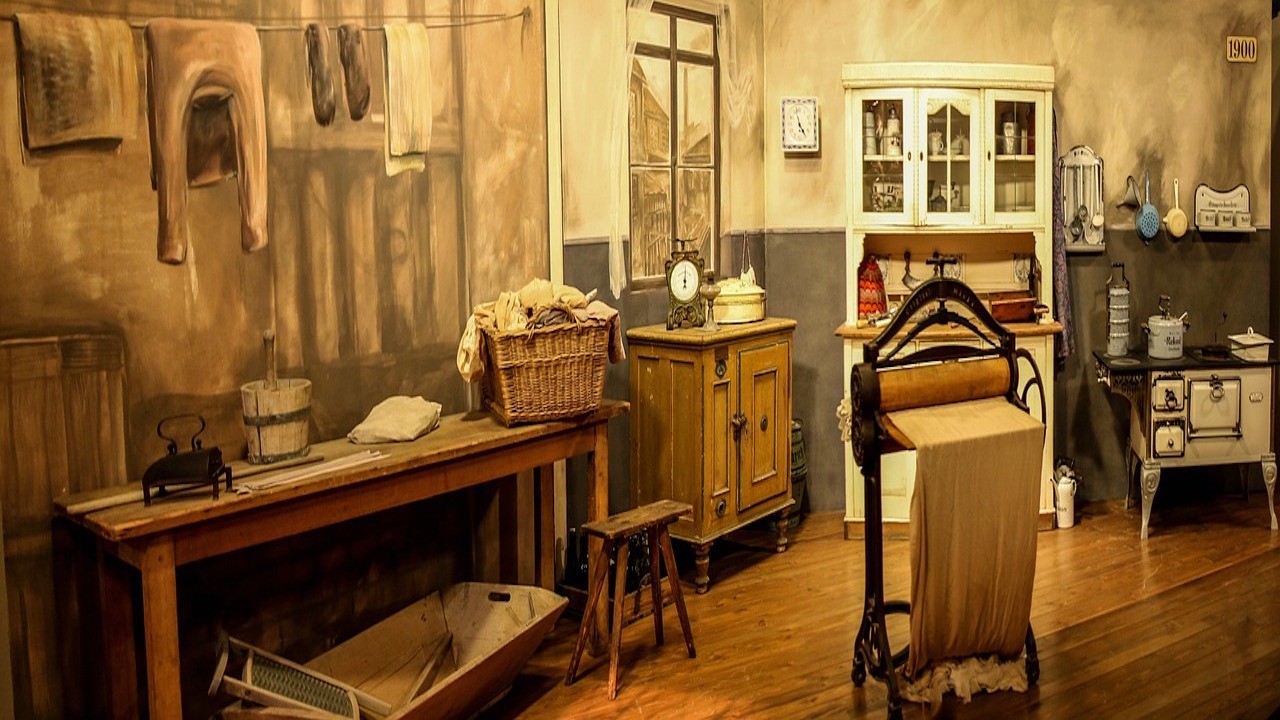 Many experts point to the industrial revolution (during the 18th and 19th centuries) as the turning point for kitchens, with its multitude of new inventions and lower prices. Gas became the preferred source of heat and allowed ovens to become smaller and lighter. At the turn of the 20th century, cabinets were invented which brought us closer to the kitchen we know today.
The 1920s thru the 1980s
In the 1920's, ergonomics and efficiency finally found the kitchen and although the thought of designing a kitchen to make it more efficient for the homemaker was revolutionary, it led to what's known today as the "work triangle" which designers still refer to.
In the 1930s, the arrival of electric appliances (still no granite countertops) changed the entire kitchen landscape, and by now practically every kitchen boasted an icebox. Fitted appliances and cabinetry helped create a more attractive and functional kitchen, and the advent of labor-saving and time-saving devices made kitchen where people were beginning to call it the heart of the home.
Post-war housing saw the start of kitchens being placed in the front and center of the home. Design styles included bold color palettes and floral-patterned wallpaper. Kitchens got even livelier in the '50s, with even more color and unique designs (still no granite countertops) as well as an increased demand for kitchen equipment. Innovations like shiny ovens with matching refrigerators and dishwashers inspired homeowners to open up the kitchen. The kitchen was becoming a source of pride.
As the 1960s faded into the 1970s, women began working outside the home and the infamous avocado green appliances enjoyed their 15 minutes of fame. However, it was also a time of renewed interest in home cooking, fancy kitchen gadgets, and entertaining. The kitchen started serving as the hub of social activity.
By the 1980's, the idea of showing off a completely open kitchen, complete with granite countertops came into existence and the trophy kitchen was born. And as the McMansions grew, so did their kitchens. The 80s also brought us competitive cooking and celebrity cooks.
Today
In following the old adage that what's old is new again, today smaller kitchens are enjoying their time in the sun, except now they're equipped with the same high-grade equipment their favorite celebrity chefs use. Granite countertops like Giallo Napole granite and Colonial Gold granite are still king, but quartzite and quartz countertops are gaining in popularity. The 21st century has also seen a renewed interest in canning and preserving, often referred to as food crafting, another way Americans are seeking their roots.
At the same time, there's a parallel trend towards networking and connectivity with integrated appliances and wireless technology. Refrigerators can tell your smartphone when you're out of milk and tablets are able to monitor our food intake. One thing is obvious, kitchen design trends are a reflection of family life, whether it's looking back or reaching forward.