Stone Spotlight: The Sweet Honey Onyx
by Lee Clymer
Posted on February 02, 2018 07:00:00 AM
Tweet
---
Onyx is translucent and when backlit has a beautiful glow and a striking countenance in a wide range of stone colors. Colors in shades of green, brown, white, black, and even red bring a visual palette that can add stunning beauty to any area of your home but is especially great for bathroom countertops and almost any type of surround.
There is a beauty in most rare things, and onyx is rare. Rarity generally has the ability to bring a certain love and respect, and certainly Honey onyx is in that current trend. There are some things you should know about Onyx, however, versus other natural stones.
Its obvious beauty is, of course, the reason people are so drawn to it, despite the softness that is onyx. But no matter the issue, people are still buying it for the exquisiteness inherent to its rare natural color. It requires more care than many other stones, but many say it's worth every dollar and second of maintenance time.
The cons that come with onyx, in general, are that installations and maintenance are more involved than with harder stones. This seems to fall by the wayside once people see honey onyx up close or for that matter any onyx stone. It may not be the best thing for heavily used countertop areas, like your kitchen, but it accentuates vanity tops, wall coverings, backsplashes, and bathtub/shower surrounds.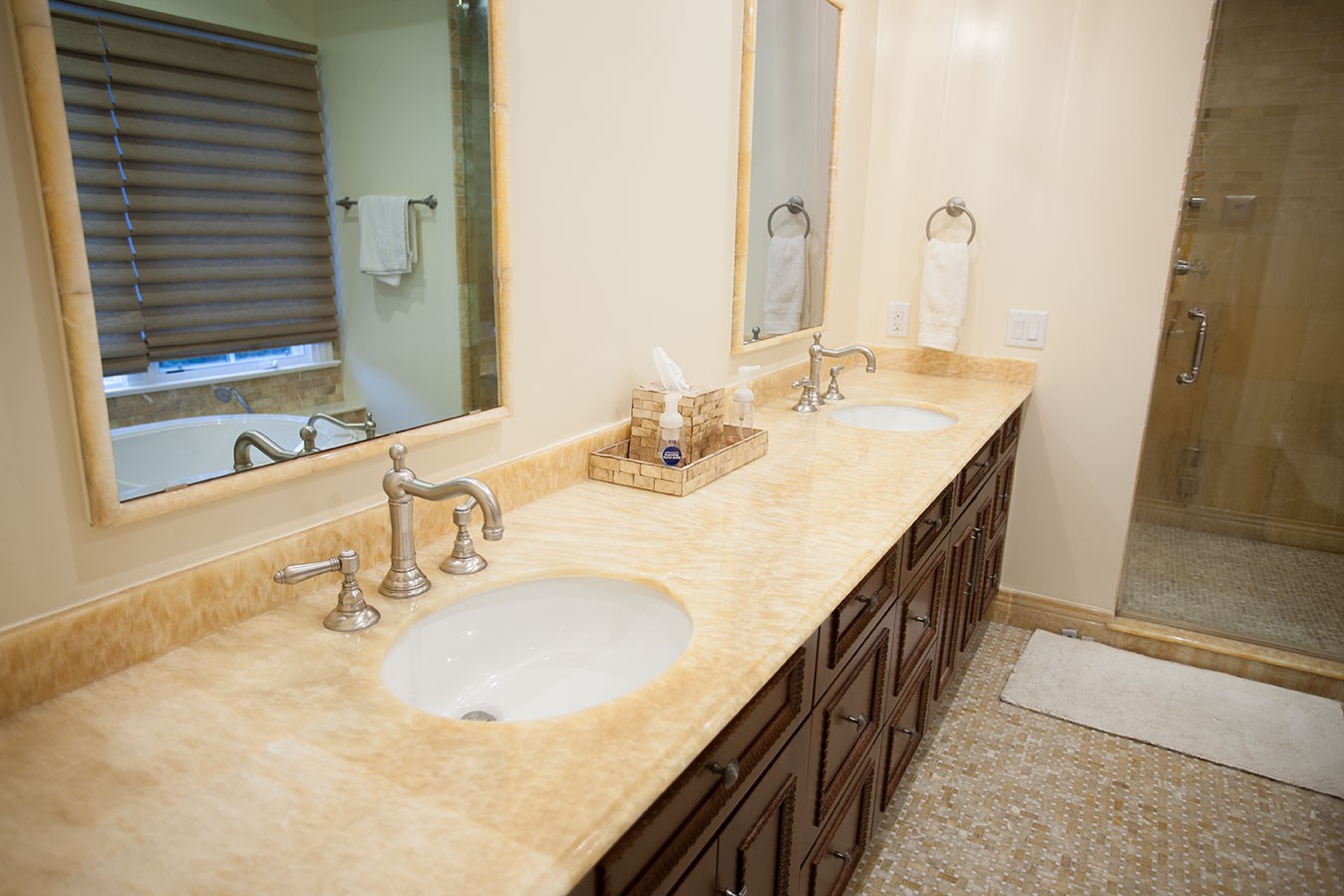 Honey onyx is analogous to a new luxury car. You're going to love and respect it, so to speak, by washing it, repairing it, and doing what is needed to maintain its beauty and durability. Onyx is similar in that it too requires certain preservation techniques and attention to maintain its beauty.
Would you give up that luxury car because you must wash it, change the oil, and have it detailed when necessary? It's not likely since you make that investment because the beauty of it brings you joy, much like onyx provides you.
If you want to set yourself apart, along with your home, this is a good place to get started. So, I know you're asking, what are these maintenance requirements, installation troubles, and in essence, outside of the beauty of onyx, is it worth the effort? In ancient times, onyx was believed to be a harbinger of courage and eloquence, so between the strengths it brings, and the incredible beauty, you can shift the whole tone of your home, and maybe yourself!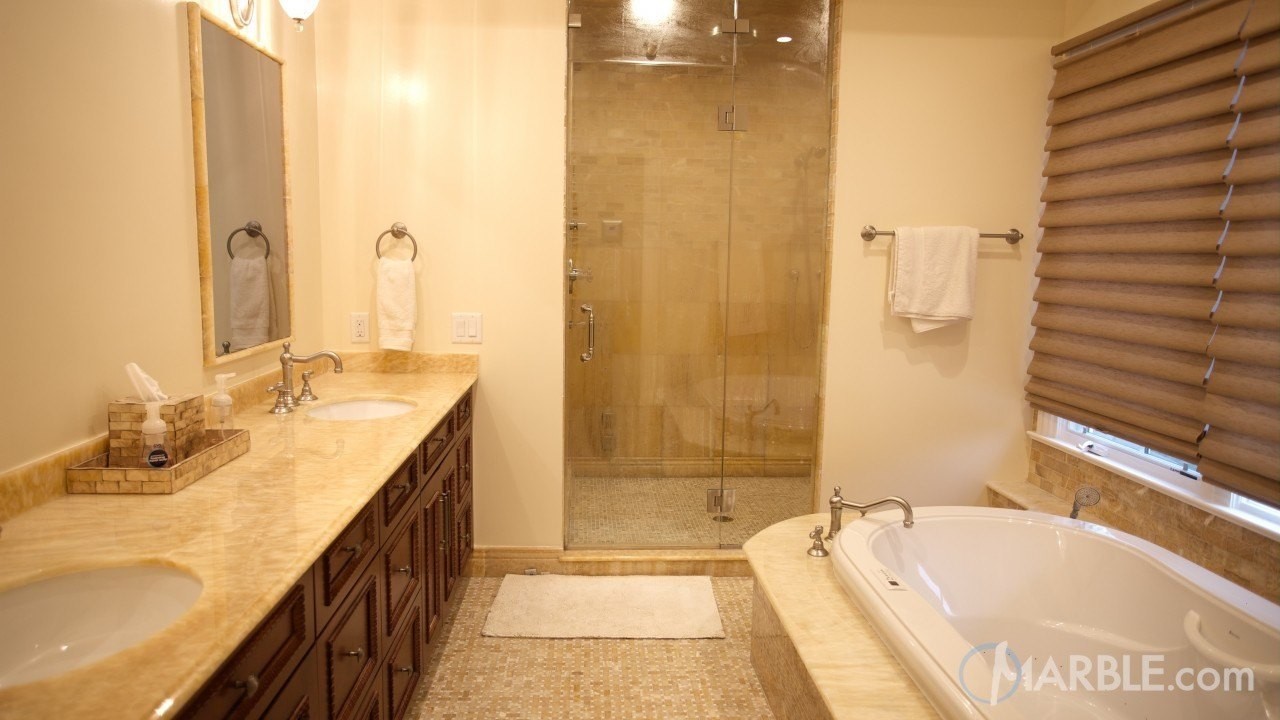 Most people, before doing their homework as you are now, automatically think all natural stones are hard, but not all the stones are hard as granite and marble. In fact, when fragile onyx is mined, it is carefully removed to maintain it's beauty. It is mined in smaller amounts, so when you go to the slab yard you will see large slabs of other stones from the natural stone industry, and smaller cuts that are honey onyx.
Since the stone is soft, the main issue is proper upkeep. First off it needs to be sealed and resealed during its long life, and it can have a very long life if properly and diligently sustained.
Once you are inebriated by the beauty of the stone and make the decision to make a spot for it to become the center of attention in your home, find a pro for the installation, such as Marble.com. We have perfected installation methods for the best final product. Your pro must be a company that understands the fragility of onyx.
Sealing the stone is very important if you are worried about absorption of liquids. The best sealer can be acquired through Mr.Stone and it is called Superior Zero Ultimate Stone Sealer. Just remember silicon-based products are not best for onyx.