Single Island or Raised Breakfast Bar
by Ann Kent
Posted on July 26, 2017 07:00:00 AM
Tweet
---
Our kitchens get more use than most rooms in our homes, so it's vital to take the proper amount of time to consider each design element in our homes. It goes without question that a stone countertop island is fundamental to the design and functionality of your kitchen, but it's important to properly consider whether a one or two-tiered kitchen island is right for you. Both designs have advantages and disadvantages. Adding either one will dramatically change the overall feel of your kitchen.
One Tiered Islands are Open and Clean
Single-tiered kitchen islands are overall more open, inviting, and help to create the illusion of your kitchen appearing larger than it might actually be. A large, expansive marble, granite, or quartz countertop island is easier to clean and provides a great surface for laying out appetizers or using as a makeshift bar during a party. You can still add stools or seats to one side of a single tiered island to create a nice space for serving breakfast or entertaining guests while also providing a buffer from the hot oven and actual preparation area of the kitchen. A smaller kitchen is best suited for one island because the two tiers can make a small kitchen seem too choppy. Two-tiered islands or better known as breakfast bars will not efficiently use the space.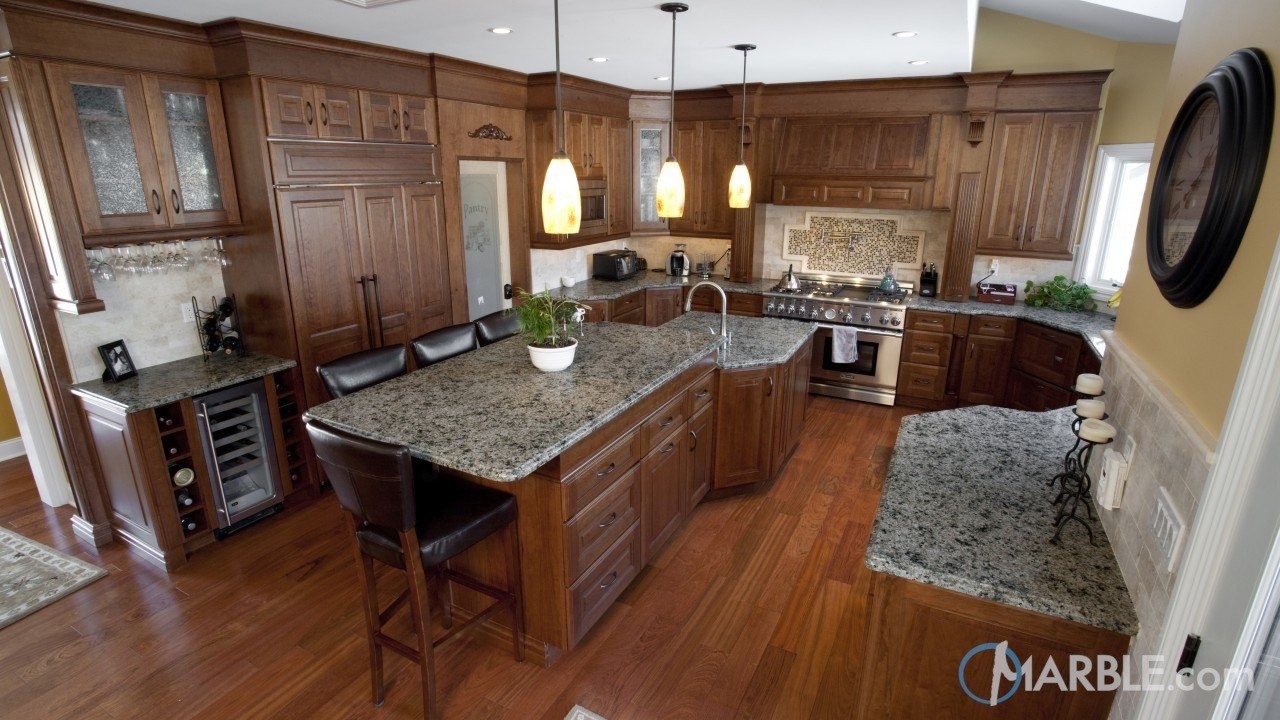 Granite Kitchen Island Countertop
Two Tiered Islands Create a Clear Line between Preparation and Eating Areas
A flat island creates more usable space that can be multifunctional, but there is no space for hiding kitchen preparation that is in progress. While some people would opt for more space, a messier cook might be better served with two tiers. Many homeowners prefer two-tiered islands because of the clear separation between the preparation areas from the eat-in dining area of your kitchen island. This separation allows the top tier to be reserved for eating and you can protect children and guests from hot food that might splash. These islands are best suited for kitchens that incorporate a stovetop range into the island.
Once you determine whether a single island or raised breakfast bar is right for your kitchen, you may want to go further and consider adding two islands to your kitchen. Please see this earlier article for the added advantages for installing double kitchen countertop islands in your kitchen. As always, please contact an expert at marble.com before picking your kitchen countertops.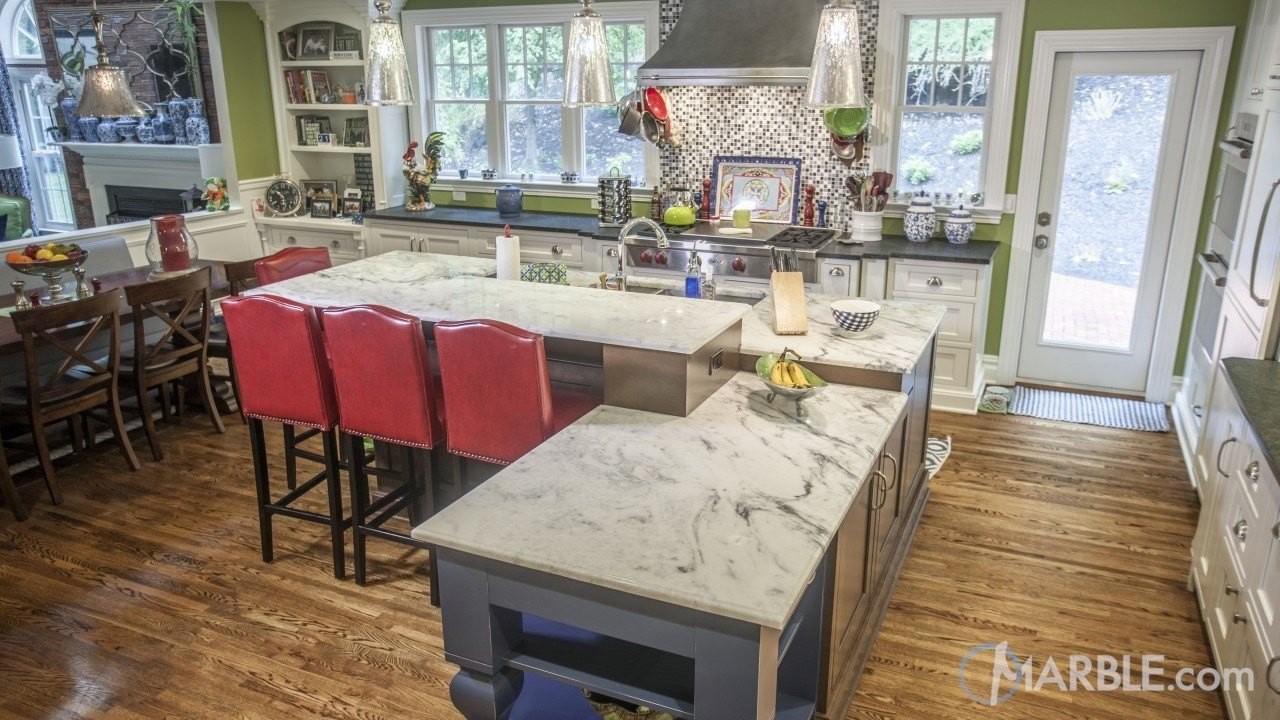 Classic White Quartzite Two Tiered Kitchen Island