Quick Kitchen Design Tips
Tweet
---
With over 200,000 slabs in stock and more than 2,000 different colors available, homeowners have the ability to pick out the perfect kitchen countertop option to complete their home design at Marble.com. In an industry that's progressively leaning towards customization, and items tailored to fit individual tastes, Marble.com provides the amount of granite and marble countertop options needed to find the one you've been searching for.
There's nothing that brightens our day more than that look in a homeowner's eyes when they find the right kitchen countertop option for them. In today's most popular kitchen designs, granite countertops can be both the primary focal point and enhance the rest of the room. In this article, we're going to provide some useful quick tips to consider when redesigning the hub of your home.
Choosing the Right Countertop Color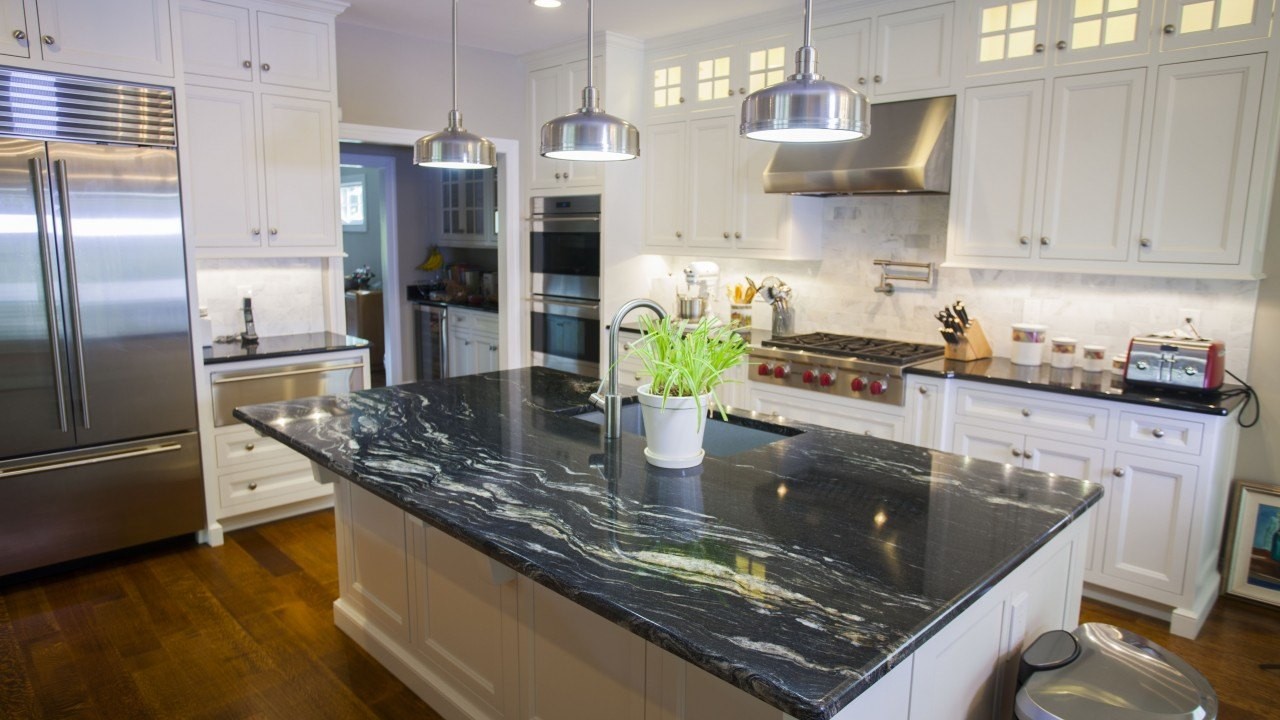 There are a few main principles to follow when picking your kitchen counter material and its color. When designing a kitchen that's smaller in size, take into account the amount of windows and ceiling height. In a room with low ceilings or with little natural light, choosing a lighter colored stone can make the room look more spacious and bright.
In large kitchens, where the elements seem far apart, or the room seems empty, choosing a darker color will bring the pieces together.
Contrasting Colors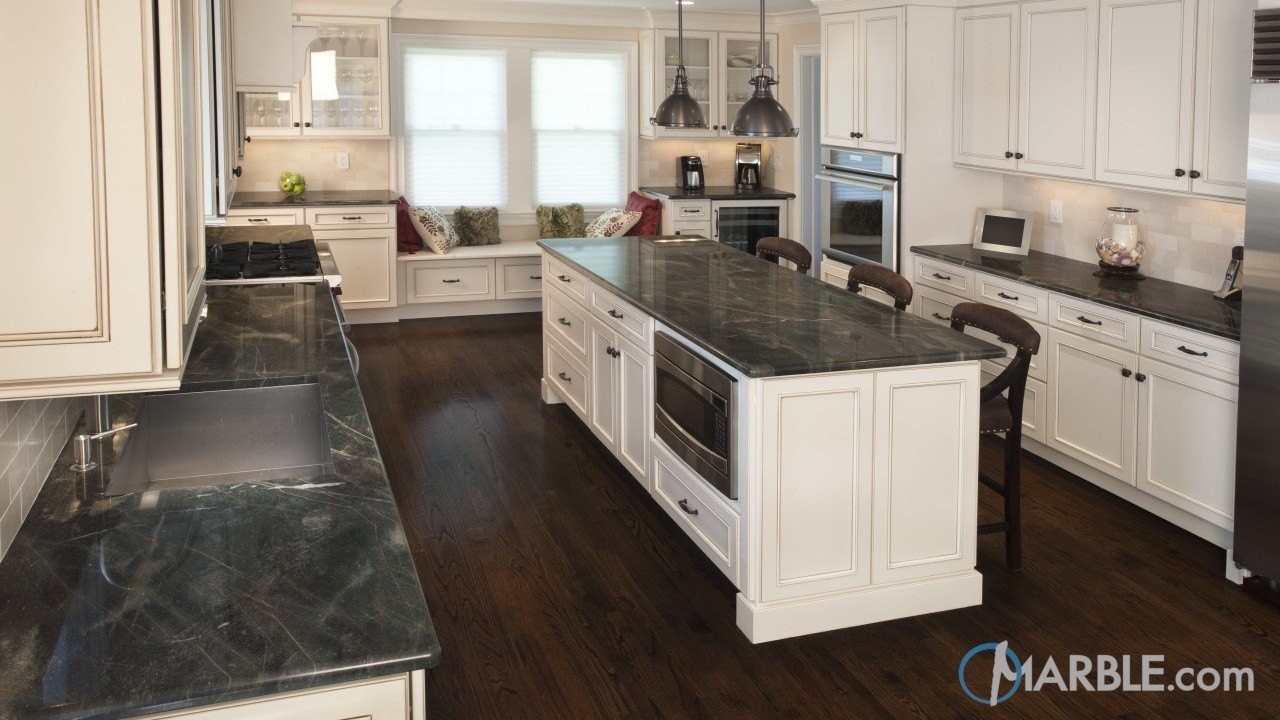 Perhaps the most important thing to consider when designing your kitchen is contrast.
There should be some variance between the countertops and cabinetry. If not, it will create a flat field of color that will make your kitchen appear dull. This surely won't give you the morning pick-up-me needed from your kitchen!
Using contrasting tones will add another visual dimension to your kitchen and make it more interesting. However, beware of going overboard. Don't simply throw items into your kitchen for the sake of having different colors scattered everywhere. The amount of contrast will depend on the style of your kitchen.
A nice approach for this is having complimentary perimeter and island countertops. For example, using white marble countertops on your kitchen island and black slate countertops on your perimeter counters will add a pleasent color variation.
Bold Backsplashes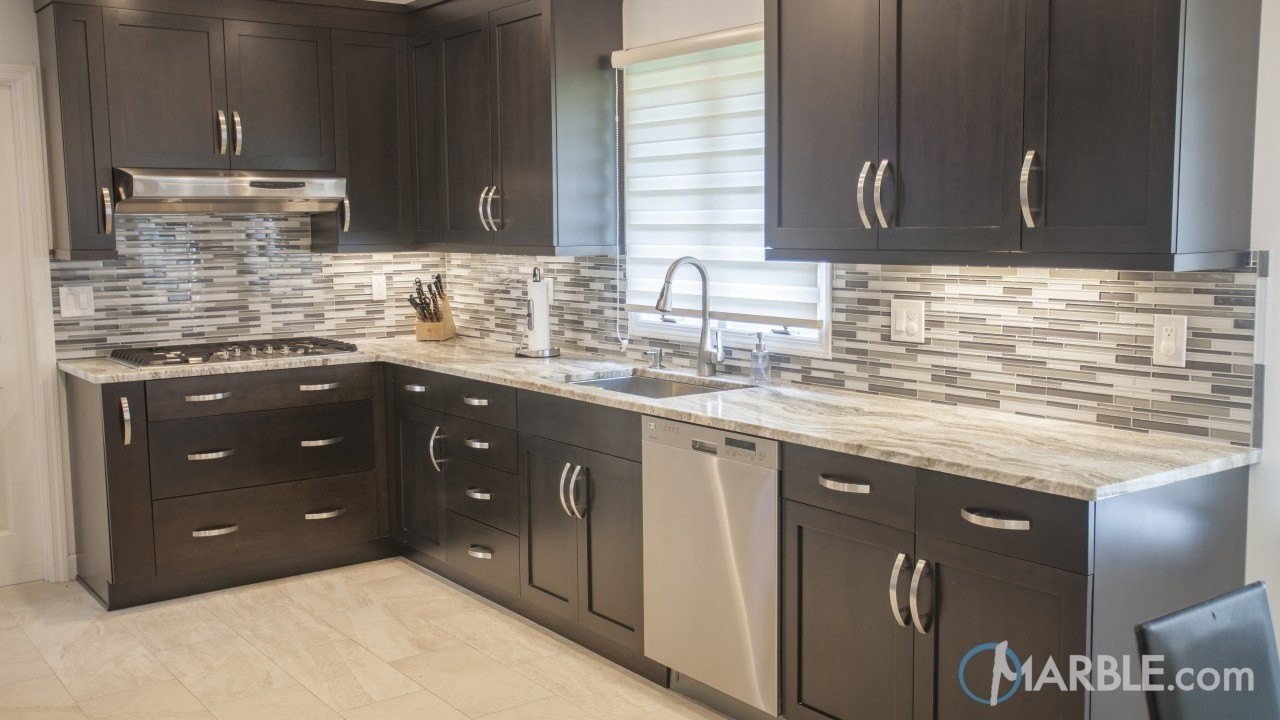 If you're contmplating where to make a bold statement in your kitchen, consider your backsplash. Find a contrasting color to pair with your granite kitchen countertops, or perhaps even extend your granite kitchen countertops as your backsplash. Adding more natural stone to your kitchend design could increase the overall value of your home when you decide to sell. Mosaic backsplash patterns are quite popular today, too. By using a variety of colors they offer a bold look without being over-the-top.
Break the Rules!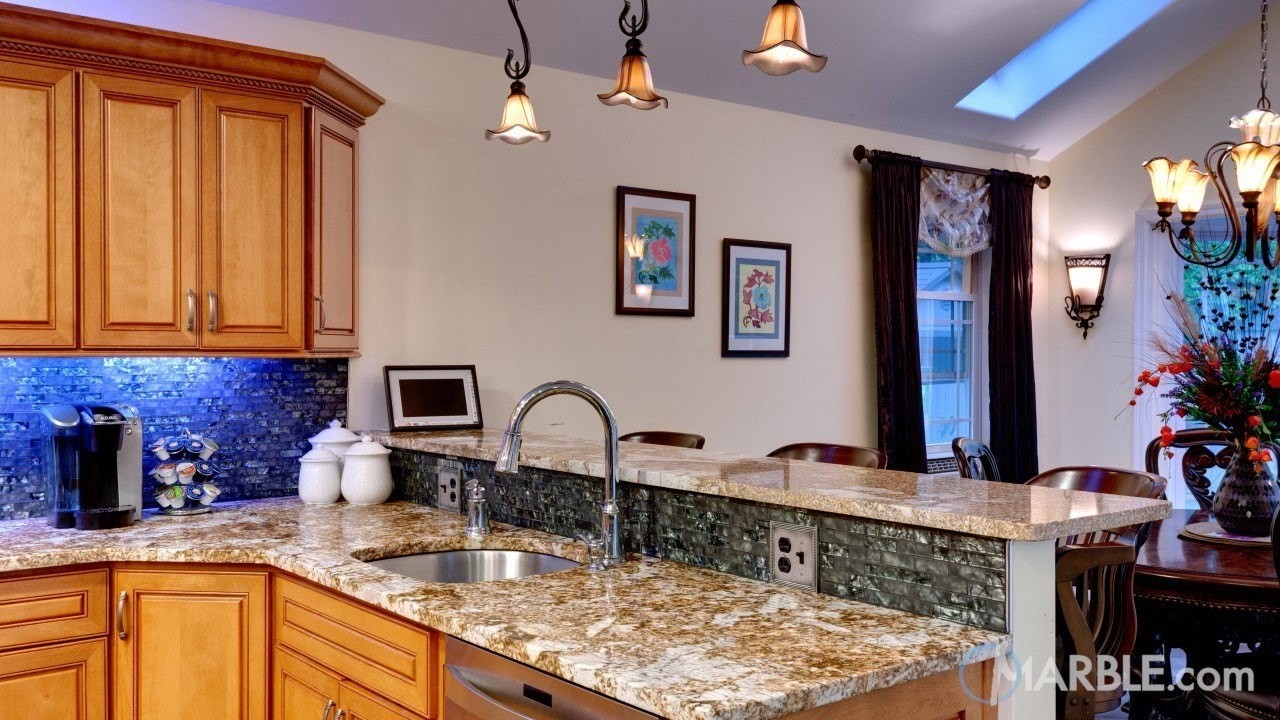 Remember that the rules are meant to be broken. If there is a color you particularly like, but it doesn't fit the basic design principles, try it anyway! It will reflect your personality and tastes, and that is what counts. Use online virtual design tools to try out your ideas before committing to them. It's a great way to test all of the creative concepts you've been considering!