Quartzite of the Week: Fantasy Brown Quartzite
by Marissa Sese
Posted on November 14, 2018 04:02:26 PM
Tweet
---
Quartzite is beginning to gain more and more popularity due to its durability and lovely veining. One of the most popular quartzite stones is Fantasy Brown quartzite, and if you ever get the chance to see it in person, you will know the reason it is admired by so many.
Many homeowners are choosing this stone, not only for its gorgeous coloring but because of its strength. If you want an attractive stone for your countertops, and at the same time something that will last you a very long time, Fantasy Brown Quartzite might be an excellent choice for your kitchen.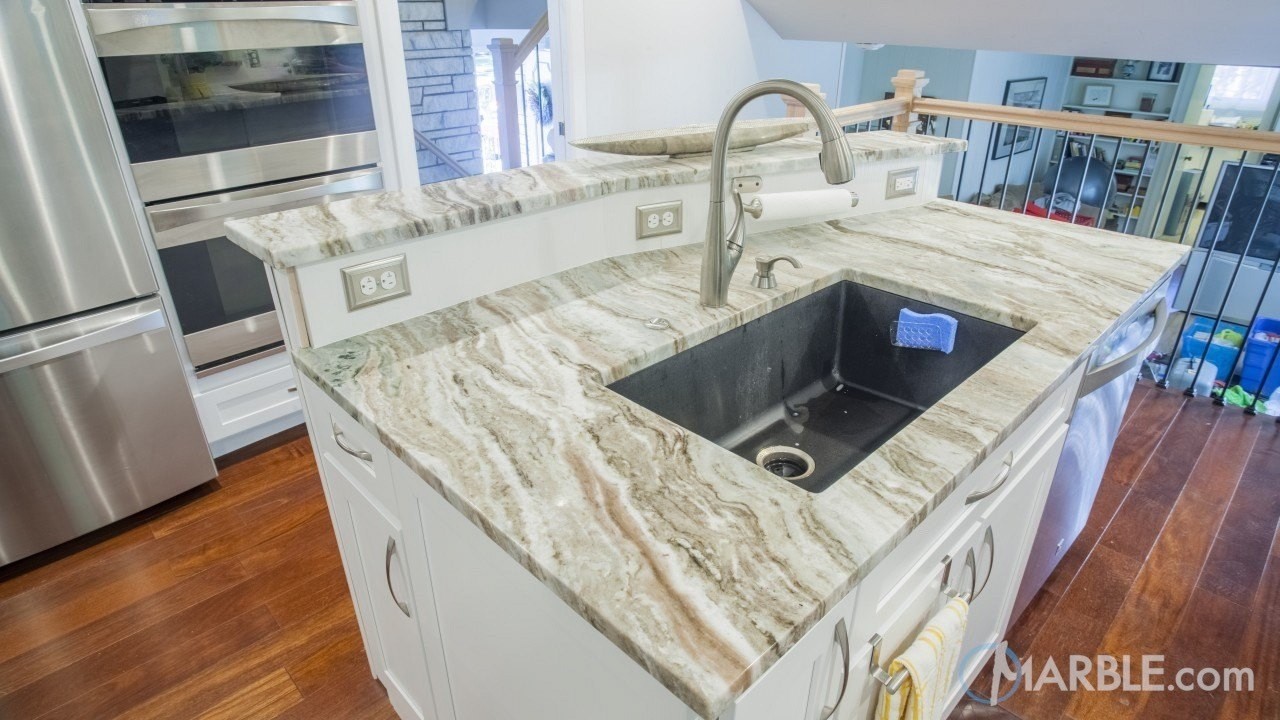 The Fantasy Brown Quartzite looks amazing on this two-tiered kitchen island with light cabinets
First off, what is quartzite?
Not to be confused with quartz, which is a man-made stone, quartzite is a natural stone, quarried in Brazil that has some visual similarities as marble, however, quartzite is more durable, meaning it requires less maintenance than marble. It is strong and won't itch or scratch easily, but like all good things, it needs a little bit of love. We recommend sealing your quartzite countertops up to twice per year. Marble countertops, although very elegant, need to be sealed 2-4 times per year.
Marble is a gorgeous stone, but because it's porous and more prone to staining than some other stones, we don't usually recommend it for use as kitchen countertops.
So, that's where quartzite comes in.
It's durable, has delicate and whimsical veining that is reminiscent of marble, and is also heat resistant. Hot pots and pans have nothing on this stone.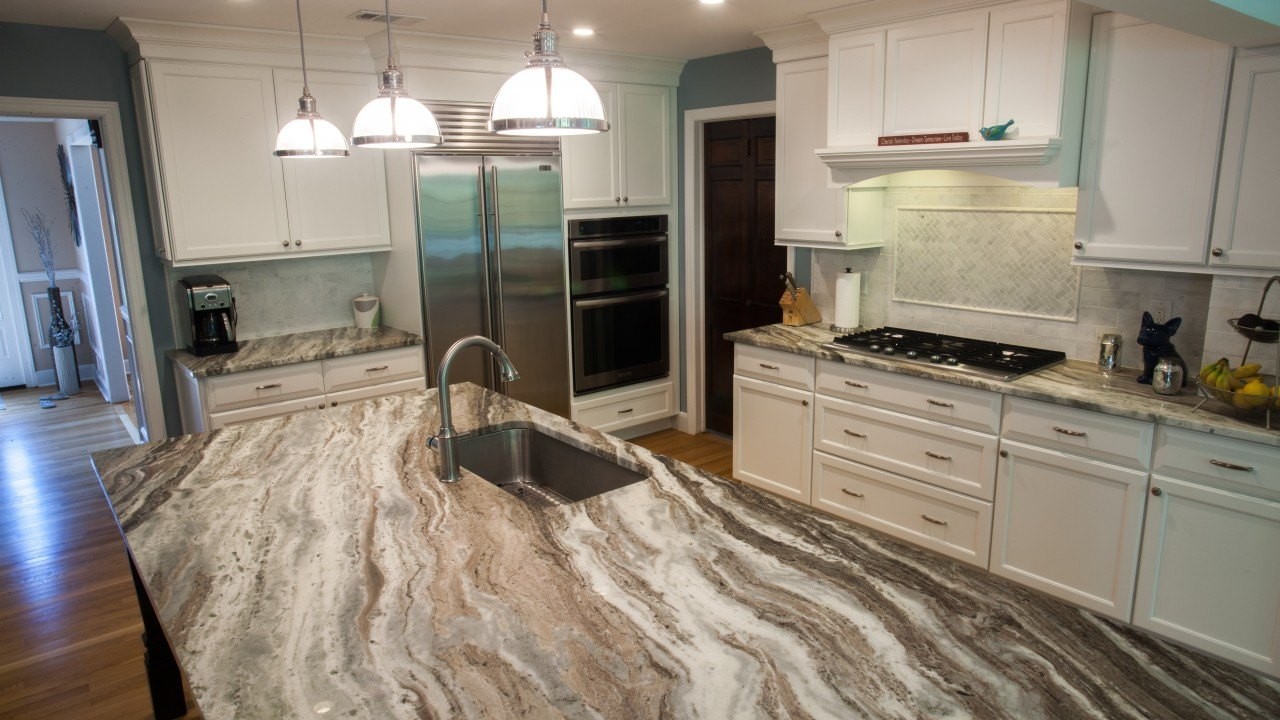 The Fantasy Brown Quartzite Kitchen Island Countertop is an attractive piece in this kitchen
Now, why should you choose Fantasy Brown Quartzite?
Beautiful hues of grey, white, and brown make this natural stone look like a work of art. Little black speckles are found in the design of the stone also but, because every slab is different, these can be either more obvious or very subtle.
Fantasy Brown Quartzite has a white background with neutral colors throughout its design that make it ideal for light or dark colored cabinets. It's a versatile stone that will look great in any kitchen and fit any homeowner's style.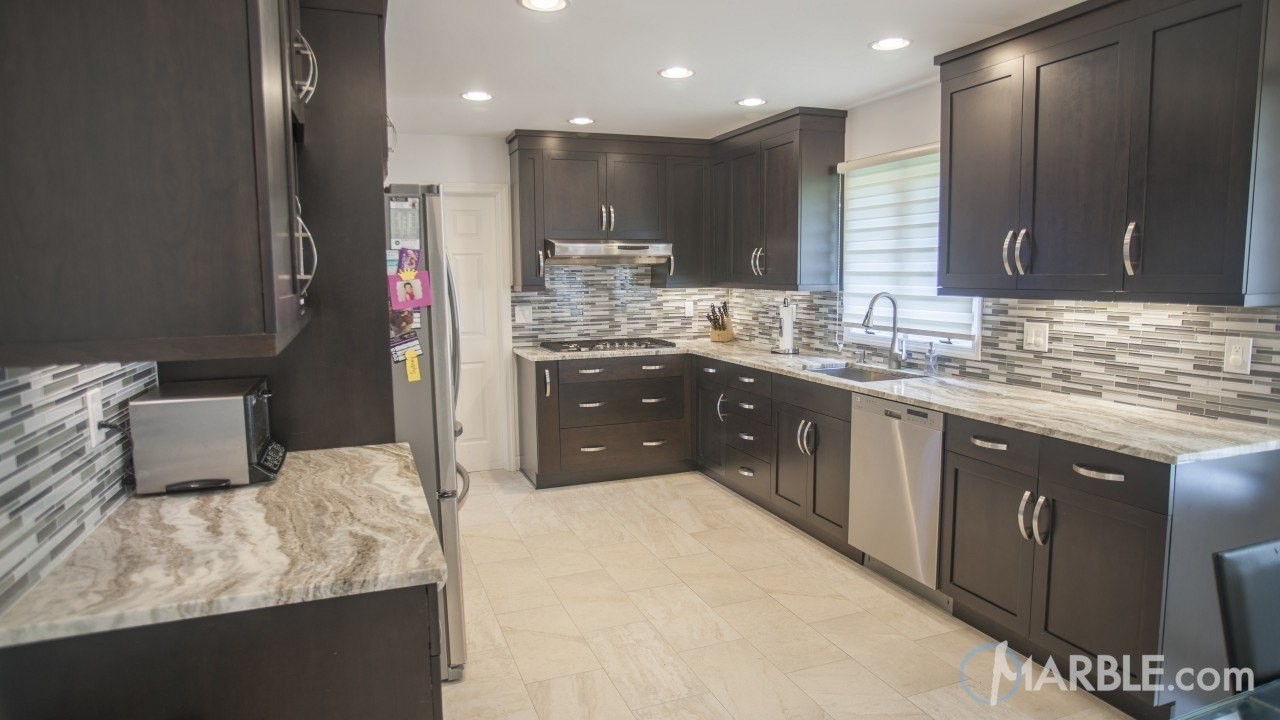 The dark cabinets in this kitchen look beautiful with these Fantasy Brown quartzite countertops
Nice, wavy, smokey veining running across this stone adds a touch of drama to your space without being too overwhelming. It won't distract too much from other focal points in your kitchen, but it will surely be an attention piece that every one of your guests will compliment. It will last you a very long time too!
From the photos, you can see that Fantasy Brown Quartzite is easy on the eyes. It won't overcome your space, but compliment it. It will add a nice, luxurious, and comfortable feeling to your kitchen that everyone you invite over will enjoy.
To get an even better look at this impressive looking natural stone, it would be a great idea to visit the nearest slab yard. Seeing one whole slab of this stunning natural stone in person will leave you wanting - no - needing this stone in your kitchen.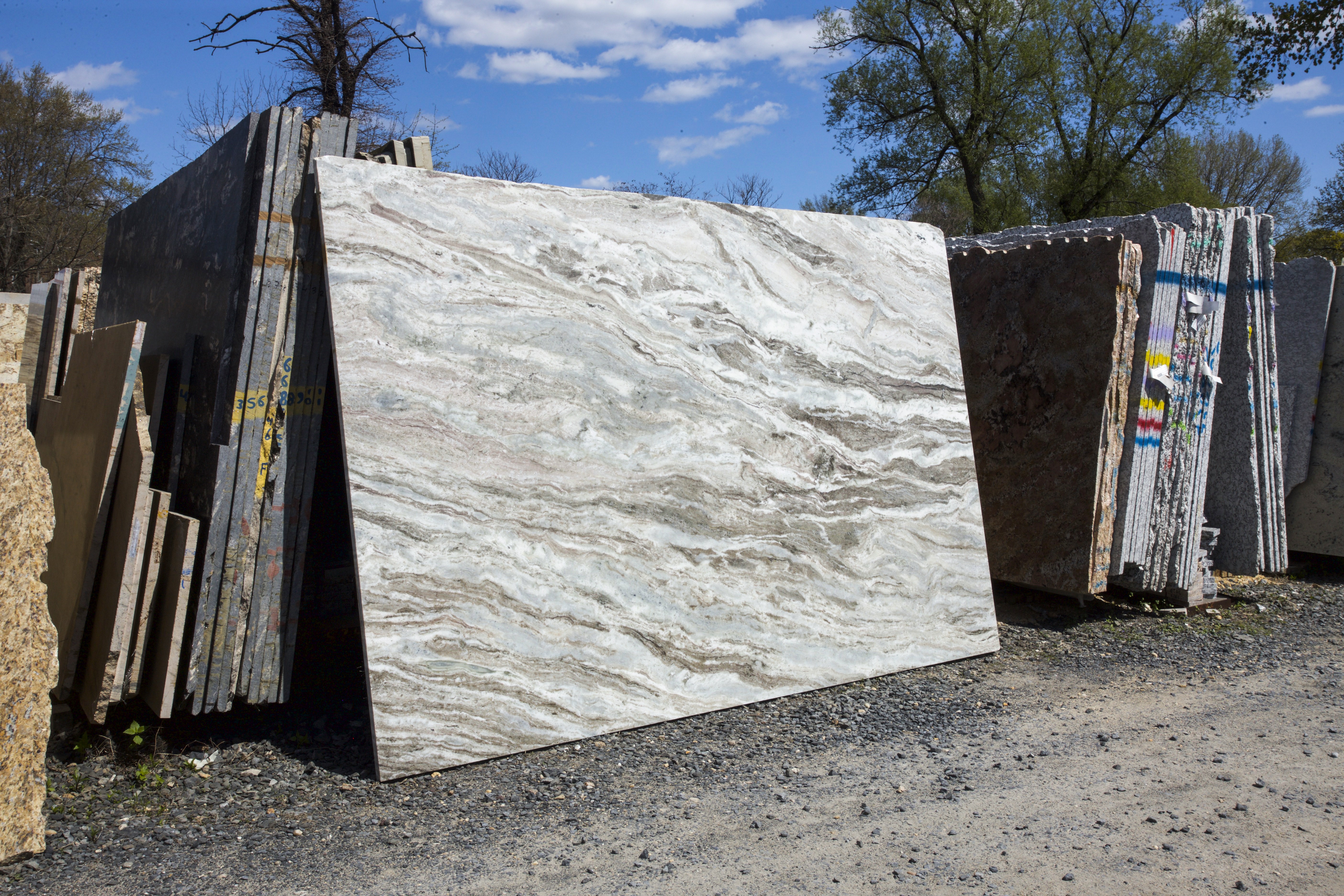 Fantasy Brown Quartzite Slab
So, If you're looking for countertops that will survive in a high traffic kitchen, won't be high maintenance, that are easy to clean, that will be resistant to heat, and will make your space look high-end, modern and, even artsy, consider taking a look at this stone. This might be the one that will make all your kitchen dreams come true.