Pros and Cons of Different Countertop Materials
Tweet
---
The natural stone industry is one that consists of a plethora of unique and beautiful naturally-derived stone. When it comes time to choose kitchen countertops for your kitchen, either residential or commercial, it can be tough trying to decipher which stone colors, types of stone, and whether or not marble or granite countertops are the best choices.
Of course, when choosing, you must take into consideration how much traffic and to use the countertops will be enduring. If you are in the market for a kitchen for your personal home, you may want to consider a natural stone that is veiny, durable, and does not damage easily. As for commercial use, you may want to consider a stone that is more neutral in tone and color as to match the usual neutral decor of the place.
As with many things in life, there are pros and cons to various natural stone for kitchen countertops. There are stone types to consider when shopping for kitchen countertops. Let's take a look:
Granite:
This type of natural stone is heat resistant, scratch resistant, and requires little maintenance compared to its counterparts. Because one slab of this is large, your countertops can be cut without many seams depending on the dimensions of your countertop of course. A con about granite stone is that, if not sealed correctly, will quickly absorb whatever spills onto it. In turn, a damaged countertop may ensue. This can be prevented by always keeping close tabs on sealing and ensuring that they are not wearing thin.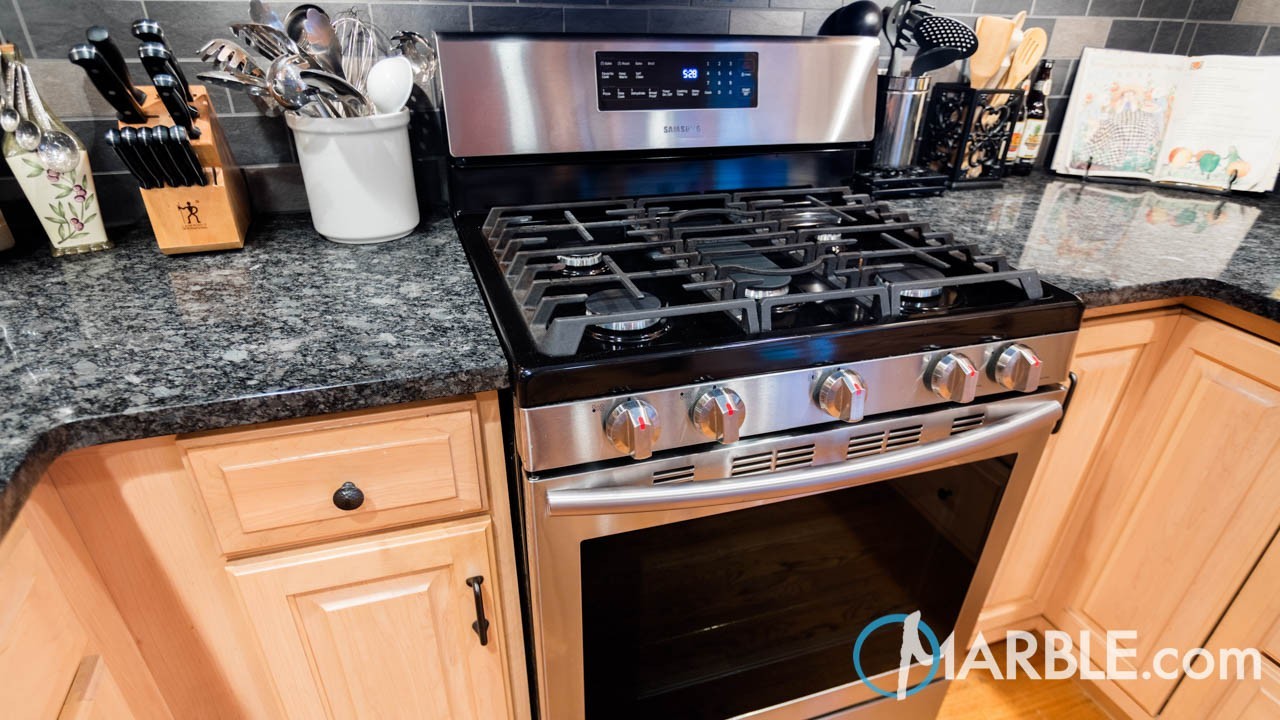 Silver Pearl Granite
Marble:
Marble stone tends to be more porous than other stones and thus, can absorb possible damaging liquids with ease. It is very elegant in its appearance and comes in a selection of unique colors as well. Marble can take high-heat, but we still recommend using trivets our towels under hot pots and pans. A downfall of marble is that it is not scratch resistant meaning a simple drop of a knife by accident can damage the stone permanently. A very desirable stone is Statuario Marble, being admired for its greyish white color and darker veins.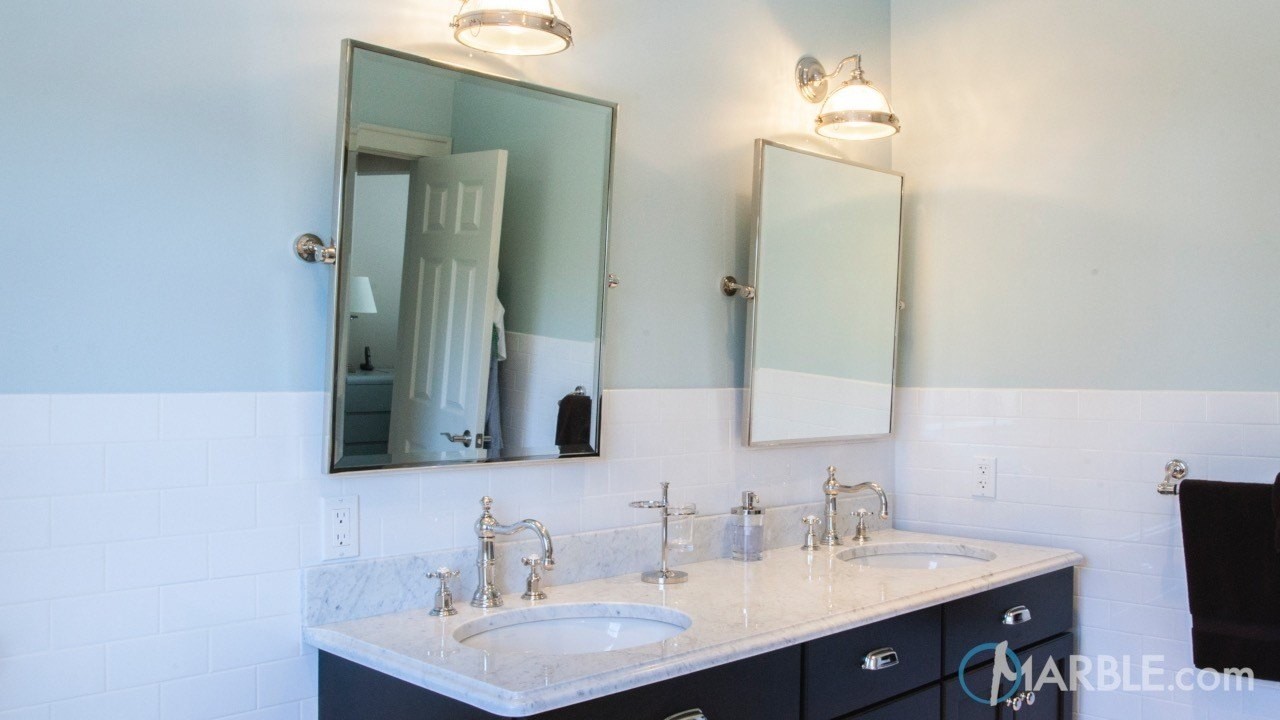 Statuario Marble
Quartz:
Who doesn't love the look of classy quartz? This engineered stone is very durable in nature and can handle a lot without getting damaged. Many of these stone colors include those that look like marble Like our Vena Statuario Bianco quartz. They come in an extensive range of colors which make them a favorite among homeowners. It also won't crack or chip easily at all. A downside of quartz is that it tends to be on the more pricey side making it unaffordable to some.
Quartzite:
Often confused with quartz, quartzite is on a whole other level. This is a completely naturally-derived stone that is quarried in the same fashion as granite. It looks like marble stone, is very durable, easy to clean and scratch resistant but we still wouldn't recommend cutting directly on the stone. It needs to be sealed up to two times per year like granite.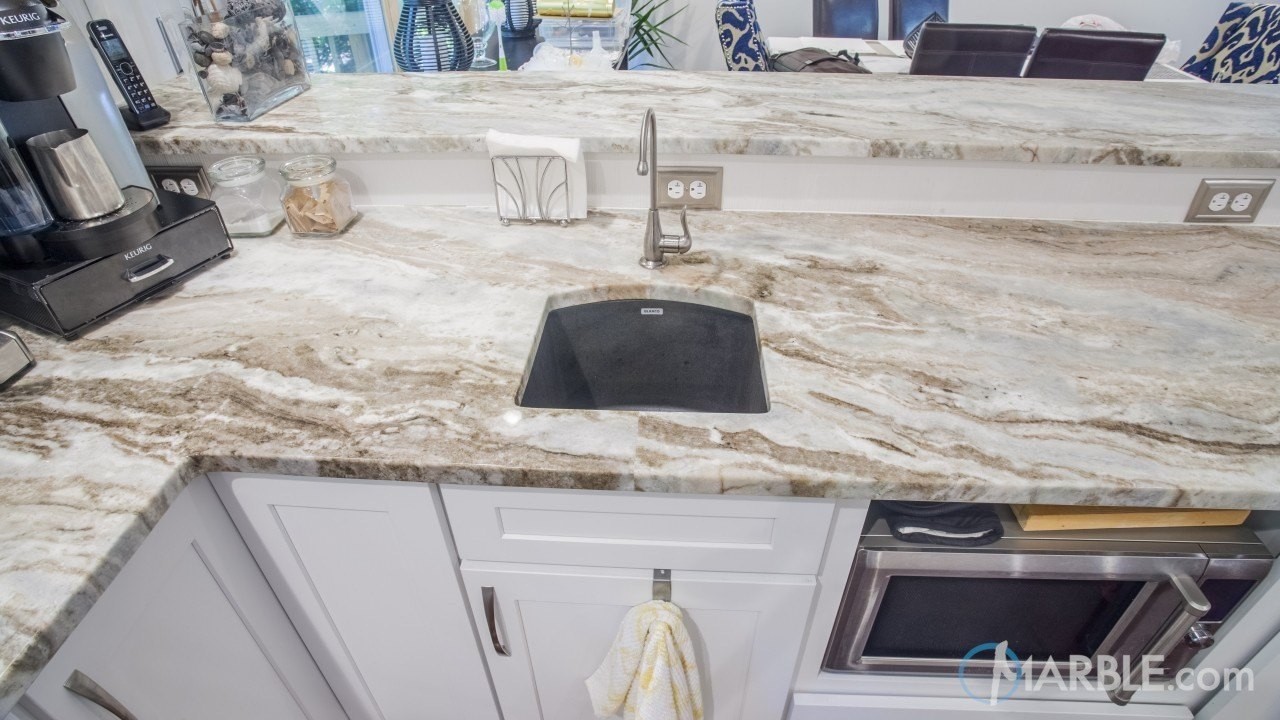 Limestone:
This stone is formed from shells and fossils over thousands and thousands of years. This takes the cake as one of the most popular countertop choices among homeowners. It not only boosts the value of your home, but it is also very versatile, looking fantastic in both your kitchen and bathroom alike.Limestone will ruin if acidic liquids such as soda and alcohol come into contact with it and aren't cleaned up immediately.
Limestone is soft so it can scratch easily making it better for low-traffic areas.