Onyx and Gemstone: Breathtaking Natural Stone Options
by Ann Kent
Posted on August 10, 2017 07:00:00 AM
Tweet
---
Granite countertops have dominated the kitchen and bathroom countertop scene for a long time, and with good reason, but if you are looking for a real showstopper of a kitchen or bathroom countertop, onyx or gemstone countertops might be a nice option for you. Both options exude luxury.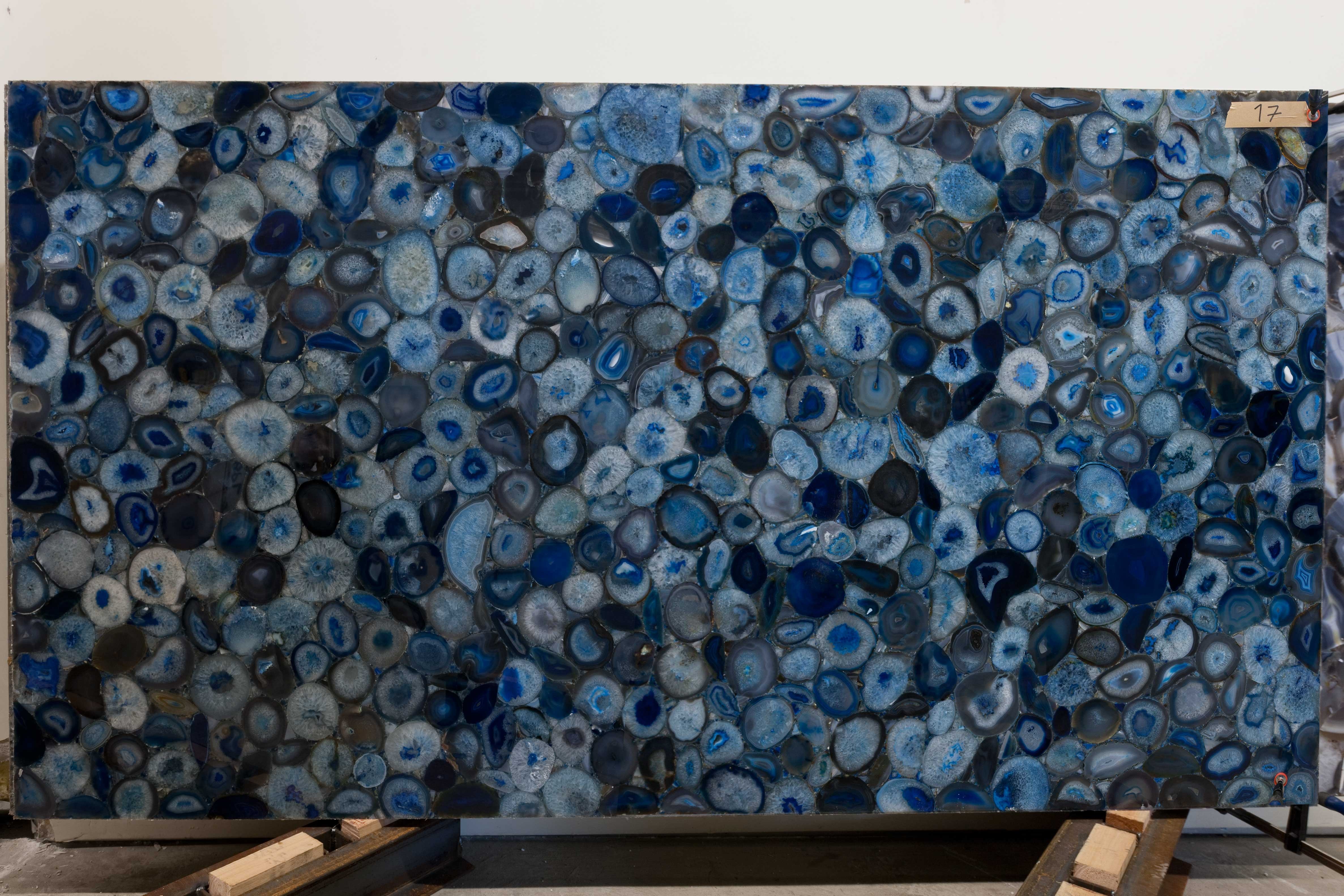 Blue Agate Gemstone
Onyx countertops create such a breathtaking impression in a room. The stone itself is beautiful, and like granite or marble, no slab is alike. The veining can vary considerably in each piece of onyx, as well as the color itself. Onyx is a calcareous stone that is formed when limestone dissolves and redeposits as a new stone. It often is found in caves. The colors can range considerably in onyx slabs but tend to be light in color.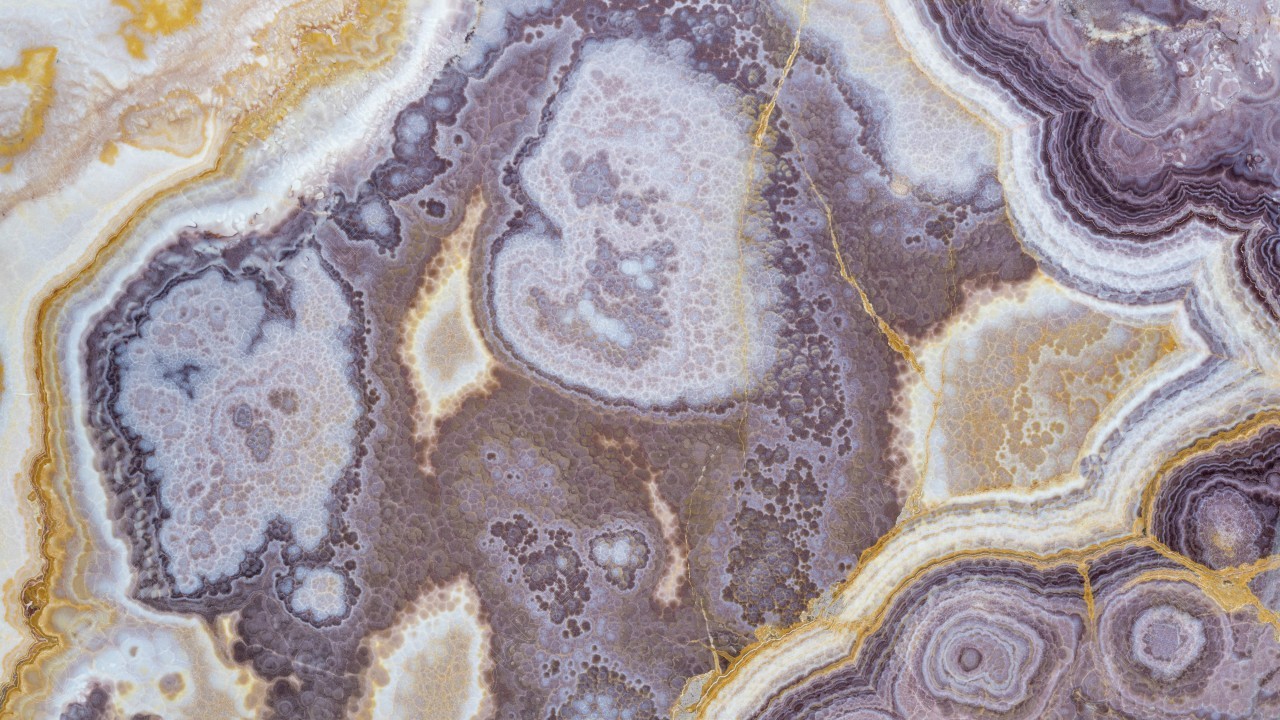 Onice Tanzania Dark Onyx
While onyx countertops will undoubtedly wow your guests, they are extremely fragile and require a lot of extra care. Onyx is so soft that countertop fabricators incorporate a fiberglass-backing compound into the stone to make it more durable. Like marble countertops, onyx countertops do not do well with heavy use, so it is usually advisable to keep onyx off of the most heavily trafficked areas of a kitchen. It can be incorporated into a kitchen in a home bar area or another low-traffic area. Onyx will scratch from pots and pans and anything that hits the countertop the wrong way. Similarly, acidic materials like citrus or vinegar will damage the surface. Onyx needs to be sealed often, and countertops that experience heavy use will likely need to be refinished on a regular basis. In between sealing and refinishing, you can clean onyx with just soap and water.
Onyx can work quite well in a master bathroom in the place of a marble or granite vanity. An onyx bathroom vanity will require constant maintenance, so it is best suited in a home with people who tend to be a bit neater than others. If you are the type to leave the top of your toothpaste tube, onyx would not work well for you. We would not recommend this stone to be placed in a children's bathroom either. Onyx would go great as a bathtub surrounds like the one pictured below.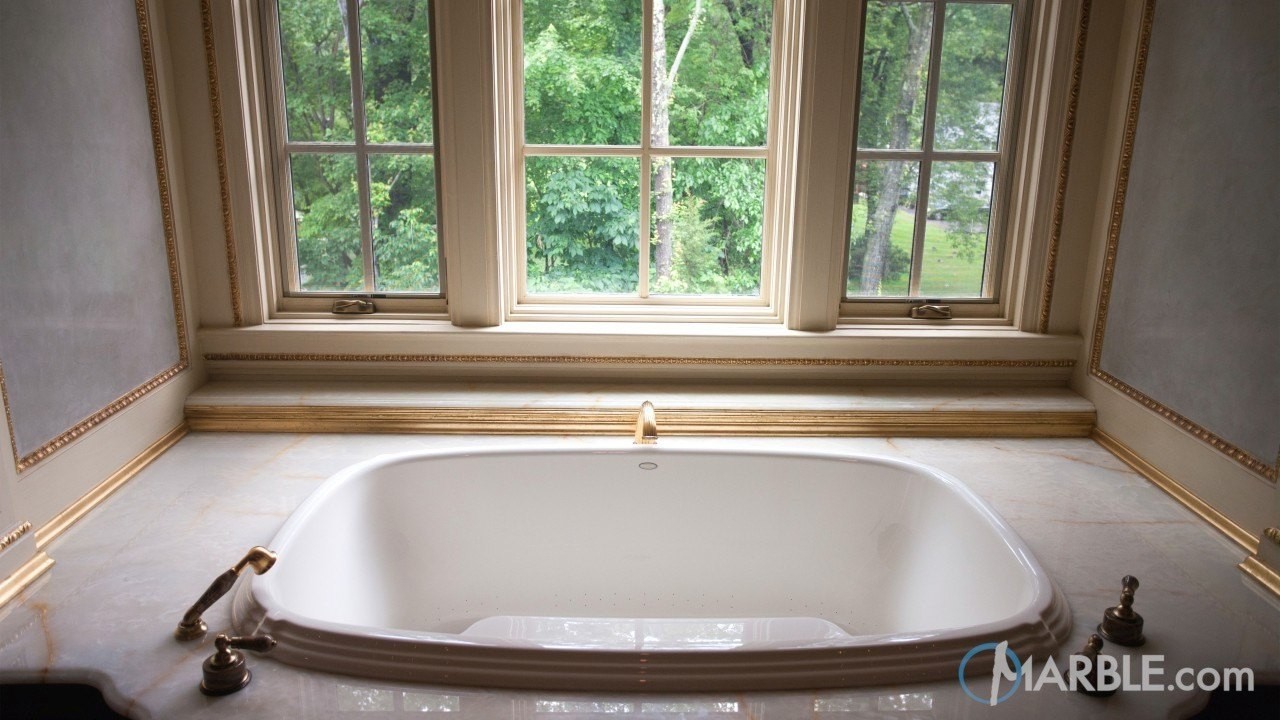 White Pistacio Onyx Bathtub Surround
Gemstone, on the other hand, is a far more durable stone that is also extremely dramatic in its design and will become a true focal point in any room. Gemstone vanity tops and countertops are made from semi-precious stones that are positioned close together and embedded into a resin base. The resin is durable and helps to protect the stone from everyday use. The resin can resist staining, heat, and scratches. Gemstone countertops in your kitchen or bathroom create a look that is truly unique every time, and the variety of stones that can be put into a gemstone countertop is quite large. You can select from Amethyst, Rose Quartz, Tiger-eye, and Blue agate to name a few.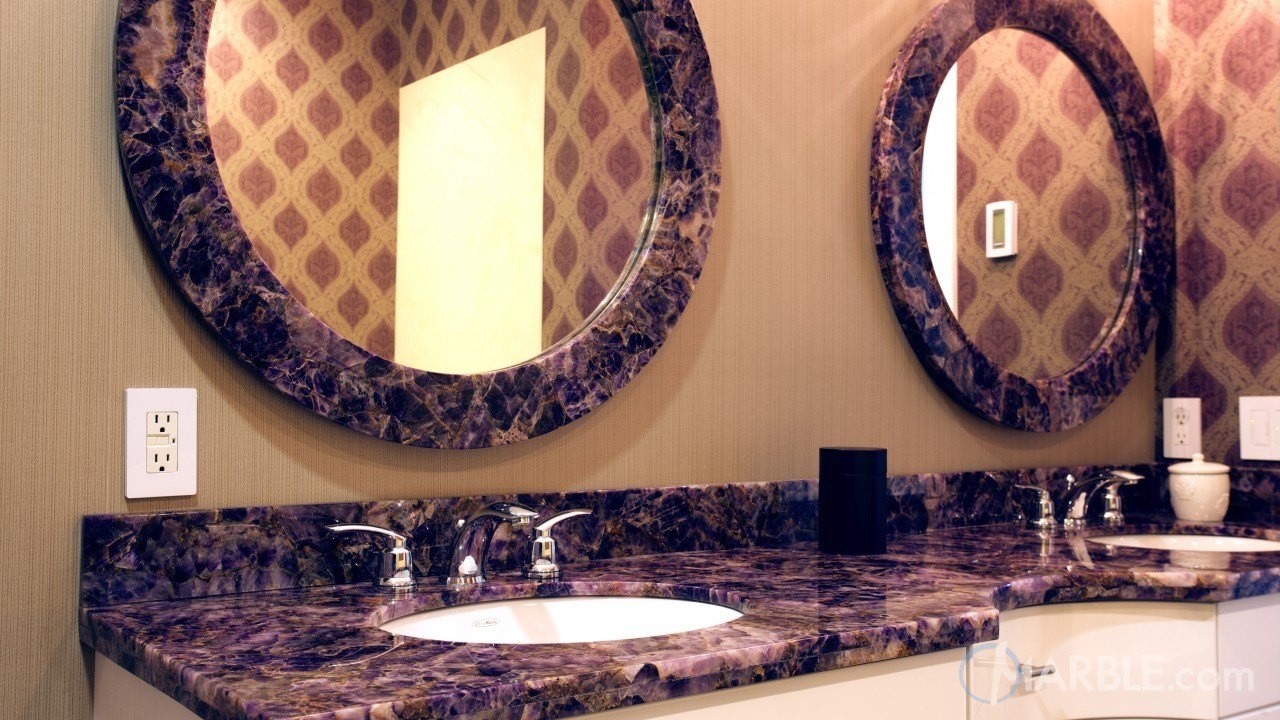 Amethyst Gemstone Bathroom Vanity Top
Since gemstone countertops are so much more durable, they work much better in areas of the kitchen or bath that receive heavier use. It is important to purchase gemstone countertops from a quality vendor to ensure that it is made with the best quality materials.
Whether you select gemstone or onyx as your kitchen or countertop option, take plenty of time to select your slabs. No two slabs will be alike, so it is ideal to spend at least a few hours at the slab yard before selecting your stone. For more information on how to prepare for your visit to the slab yard, please see my earlier article.