Natural Stone Countertops and Quartz Countertops: A Helpful Guide and Overview.
by Ann Kent
Posted on June 22, 2017 07:00:00 AM
Tweet
---
Natural Stone Countertops and Quartz Countertops: A Helpful Guide and Overview.
You have decided to finally bite the bullet and remodel your kitchen. Now comes the hard part. The kitchen countertop choice is often the first thing that you must determine before mapping out the rest of your kitchen design. While quartz is durable and strong, natural stone countertops like marble, granite or soapstone, are much like having a piece of fine art in your kitchen. No two slabs are alike.
Below I will go into greater detail on the pros and cons of each material to help you decide whether quartz or natural stone is for you?
Quartz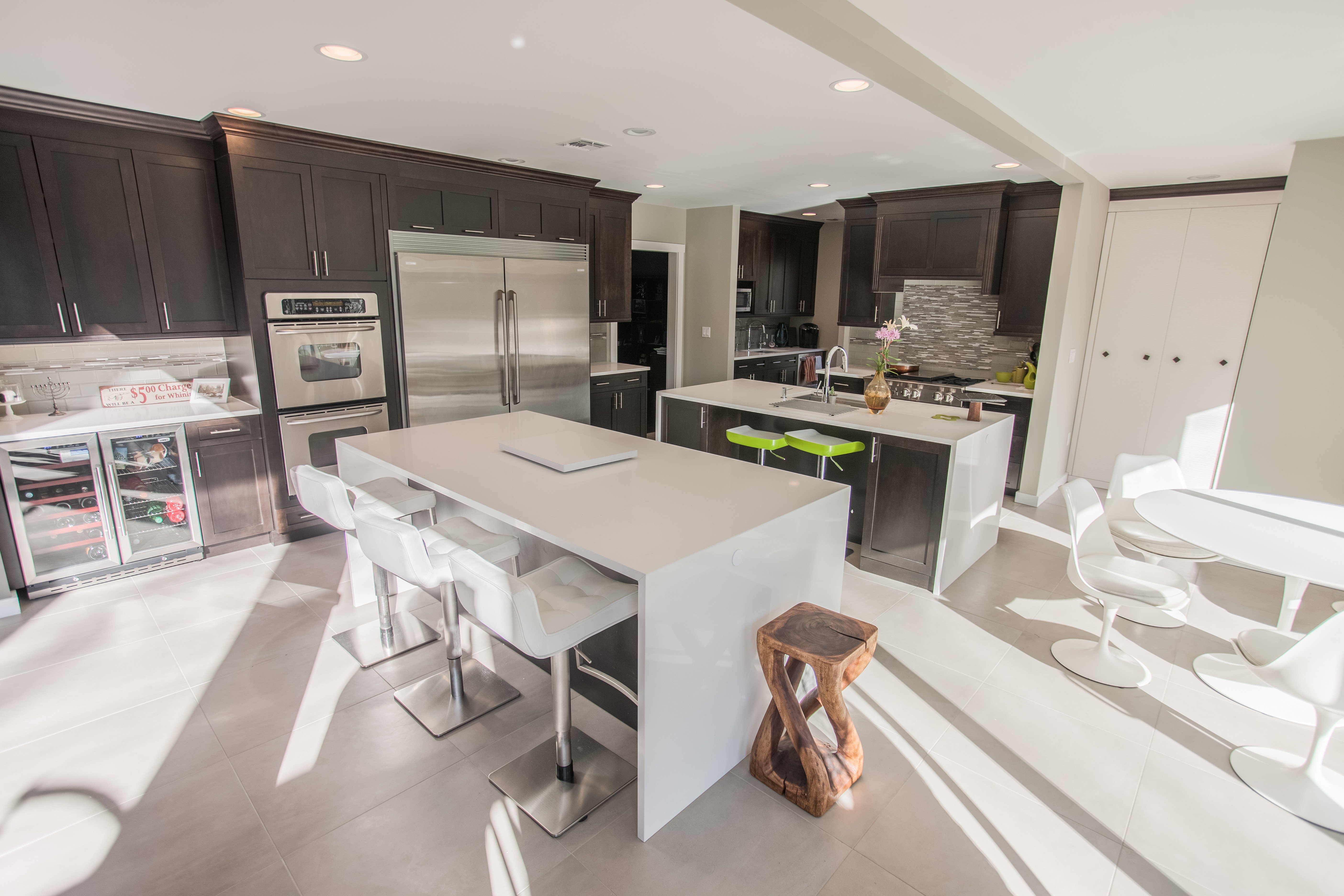 The average cost to redo kitchen countertops in quartz is approximately $2,500, averaging about $75 per square foot. Since quartz is manufactured, you will have a larger selection of pigments to choose from while ensuring a consistent color and texture across the entire kitchen.
The process involves blending quartz crystals of all sizes are blended in with binding agents and pigment. Glossy finishes are added, so the whole process is considered engineered.
Quartz is one of the lowest maintenance options on the market and it requires no sealing and is relatively resistant to stains, scratches, and acid abrasion. It is easy to clean with a mixture of vinegar and water and is resistant to bacteria growth. It is a great solution for busy households.
While Quartz has the above mentioned advantages, it is also important to note the disadvantages. It lacks veining and does not have the unique feel of art that natural stone presents. Further, it is not as heat resistant as stone. The convenience of being able to put your hot pots and pans down on granite without worrying about damaging the surface is one that is never overlooked by homeowners and you must be careful with Quartz so that you do not burn the surface.
Natural Stone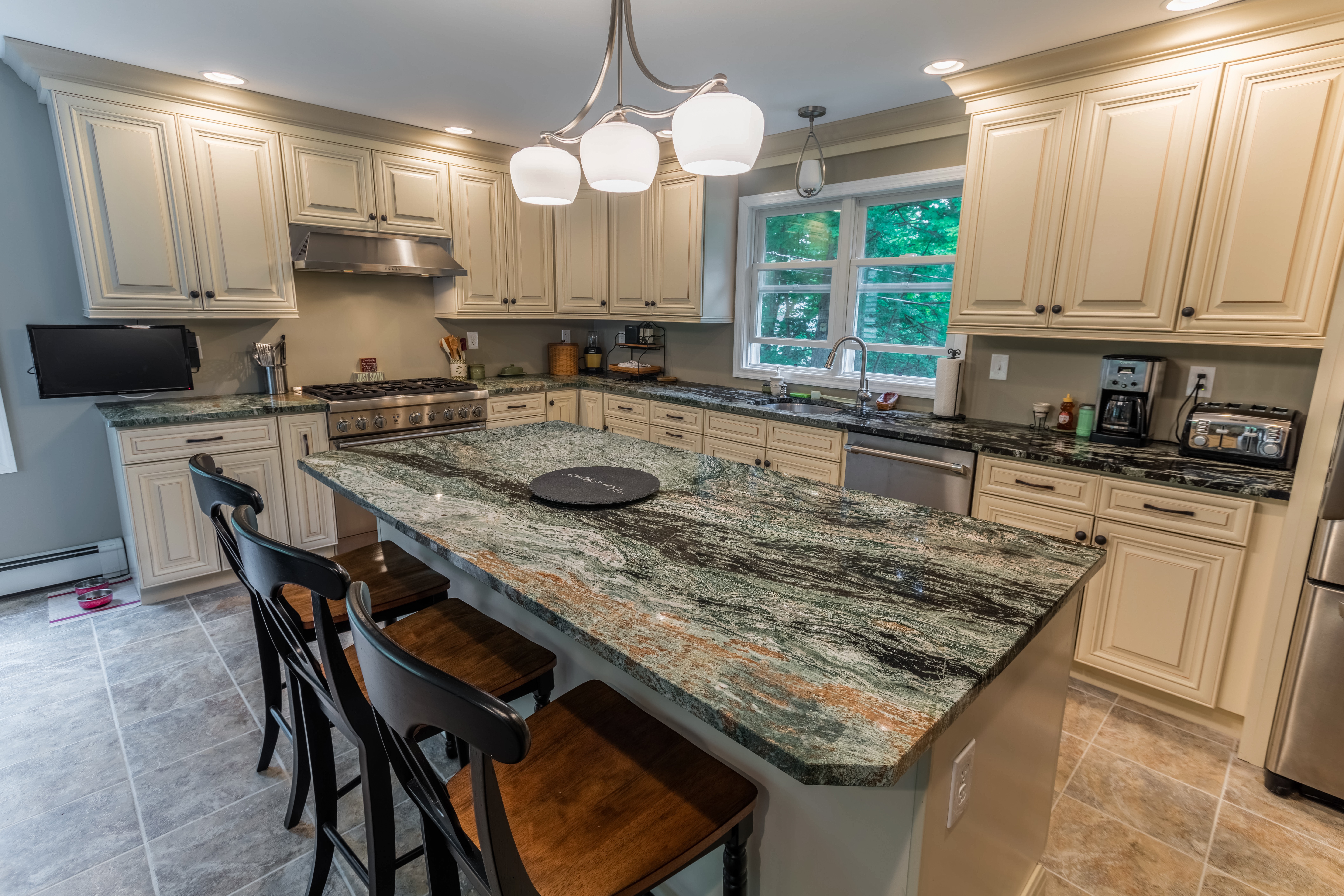 Natural stone countertops like granite and marble require a fair amount of maintenance to ensure that the countertops remain in the strongest condition, but they are strikingly beautiful stones that will leave a lasting impression. Each piece of granite or marble is a one of a kind and can serve as a piece of art in your kitchen. A simple subway tile backsplash paired with a dramatic marble countertop is hard not to love.
Natural stone countertops are unquestionably beautiful upon installation, but they do require sealing 1-2 times a year for proper longevity and durability. While this may seem like a lot of work for a homeowner, it is an easy process that you can read about here.
Marble Countertops: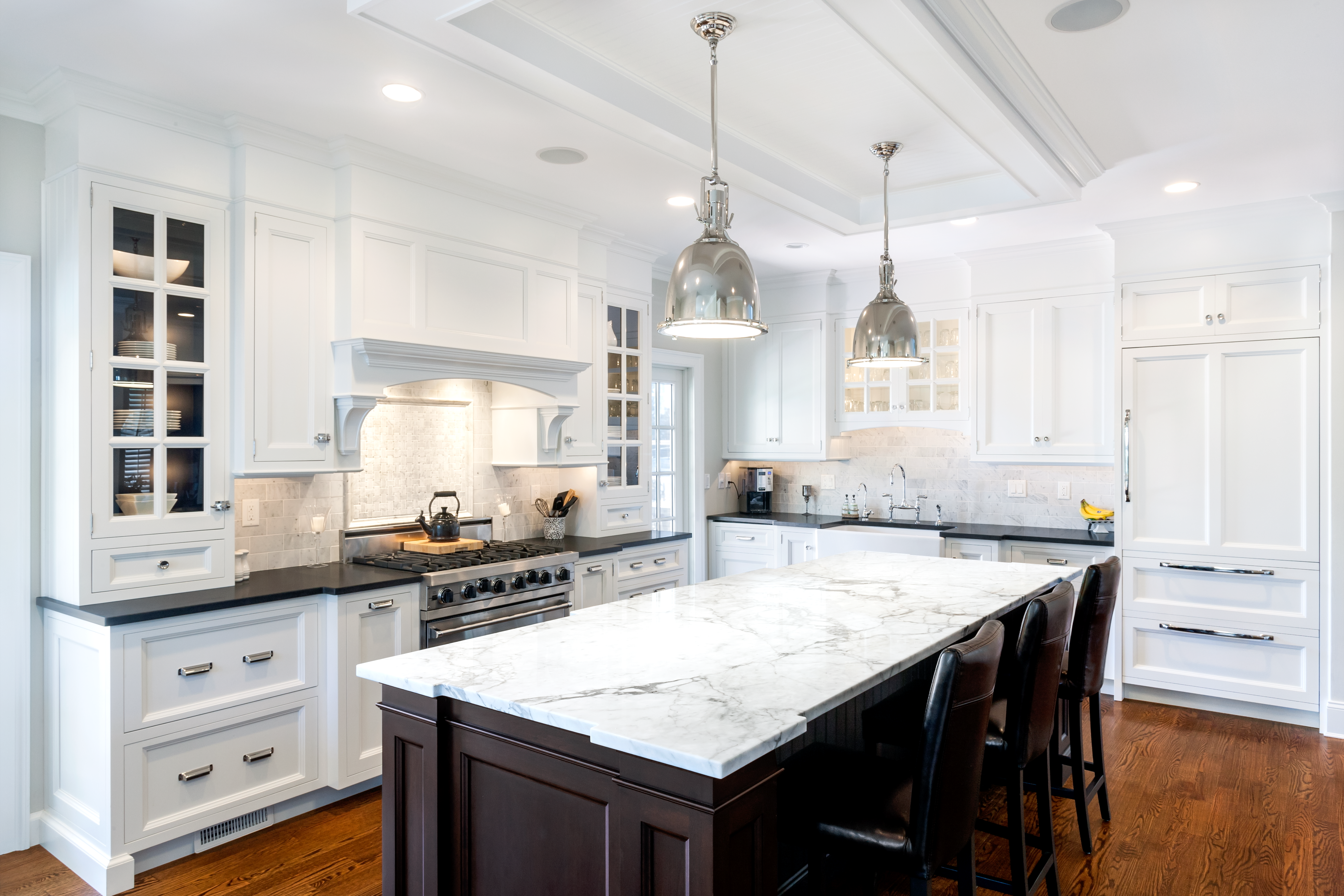 These no comparison to a dramatic marble kitchen countertop, but due to the fragile nature of marble, it is best used as an accent piece in a low-traffic area like a baking area or home bar. Marble can chips and must be sealed often to prevent stains.
Granite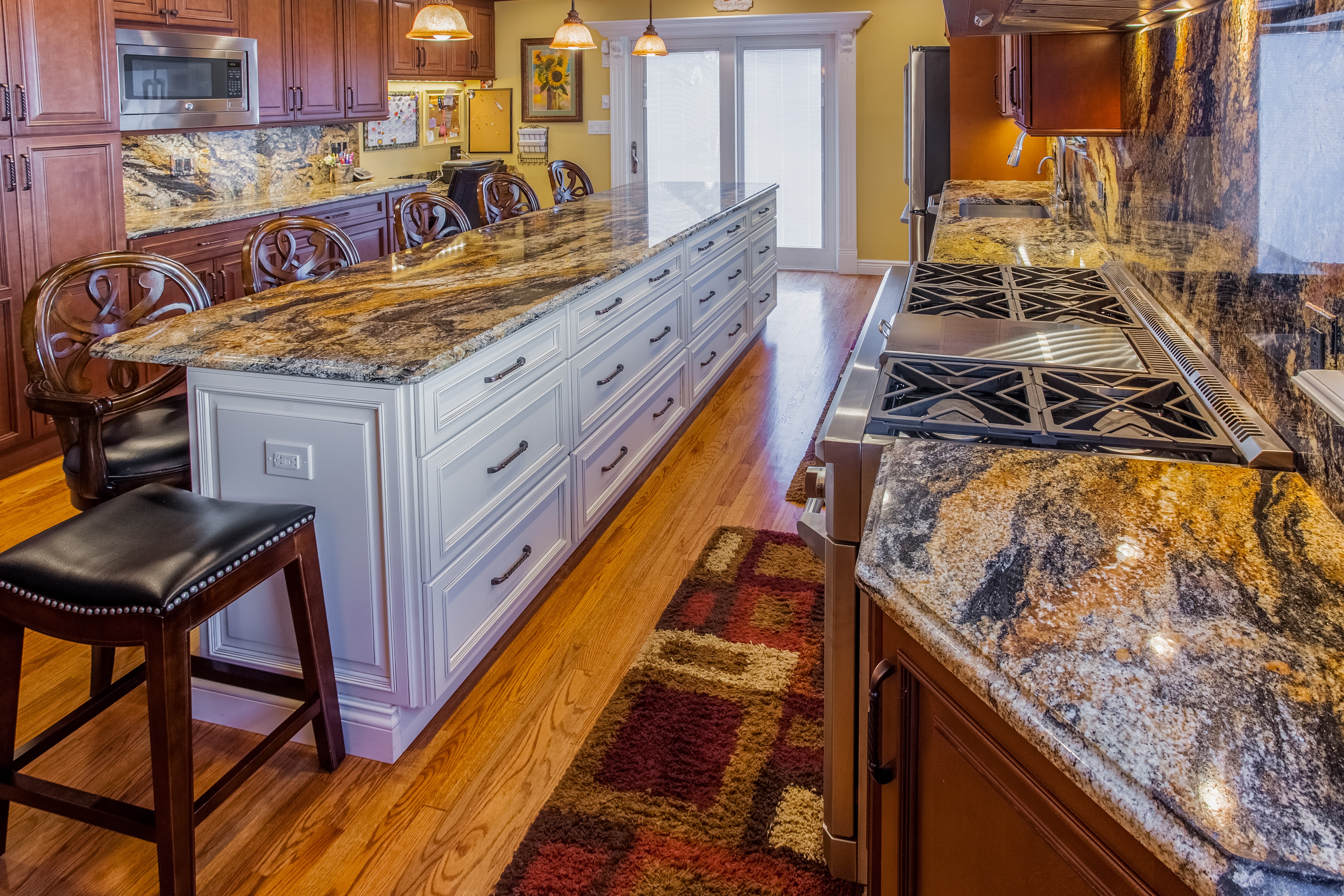 For decades' granite has stood strong as one of the most popular kitchen countertop option for its optimal durability and appearance. As compared with engineered quartz, no two slabs of granite are the same. Like marble countertops, granite countertops do need to be sealed, but they are far more durable and stain resistant.
In sum, you will be happy with any stone or engineered countertop from marble.com, but it's important to really consider all the pros and cons of each material to determine what is best for you.