Kitchen of the Day: Silver Pearl Granite
Tweet
---
Take a small kitchen with a simple and traditional design style like the one shown in this article and add Silver Pearl granite kitchen countertops, and just like magic you've added warmth and character. That's the beauty of this blue/gray granite that features speckles of silver, and various brown hues across its surface.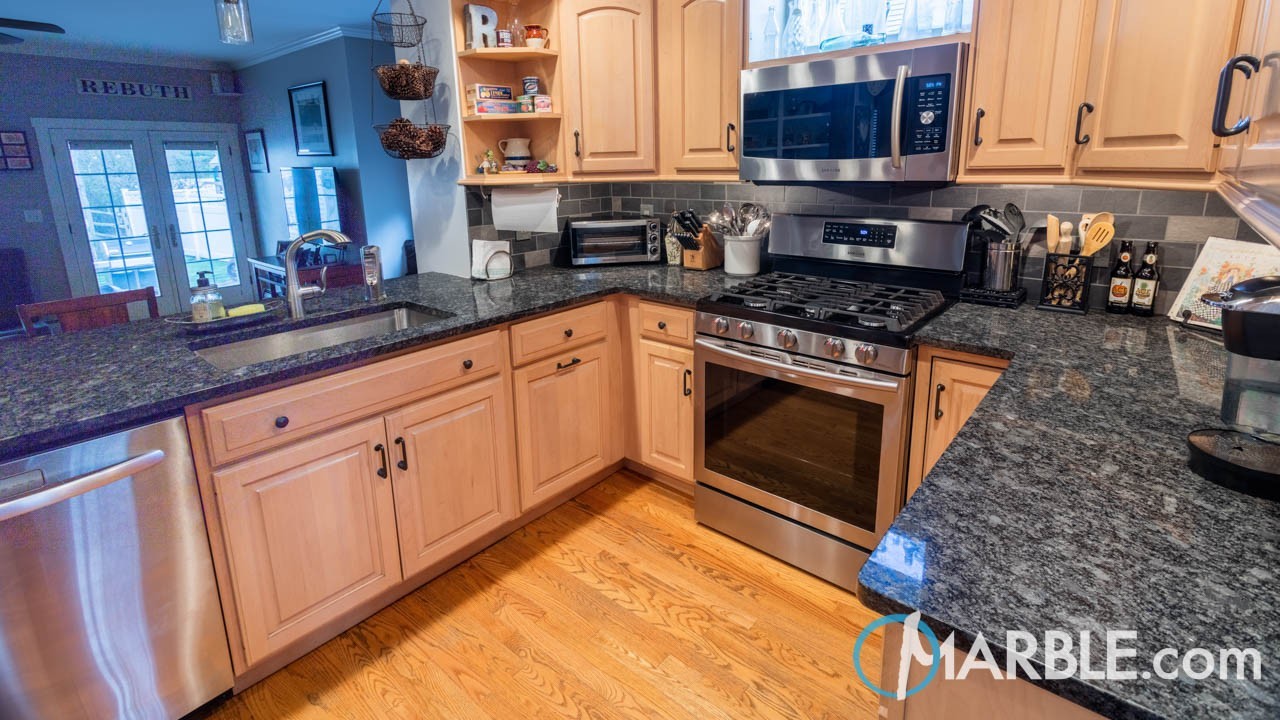 This U-shaped kitchen is an excellent example of one of the most popular and functional layouts, even in a small space. The sink, stove, and refrigerator are laid out in a triangular pattern, what the experts refer to as the work triangle. A U-shaped kitchen lends itself beautifully to this layout, minimizing the number of steps that have to be taken between each feature.
Silver Pearl is the new black, and with its grey/blue background, this granite has become a popular choice for kitchen countertops. Readily available in a number of finishes, including polished, tumbled, sandblasted, and more. This granite is dark but has light color speckles in its design and is the perfect choice for small kitchens.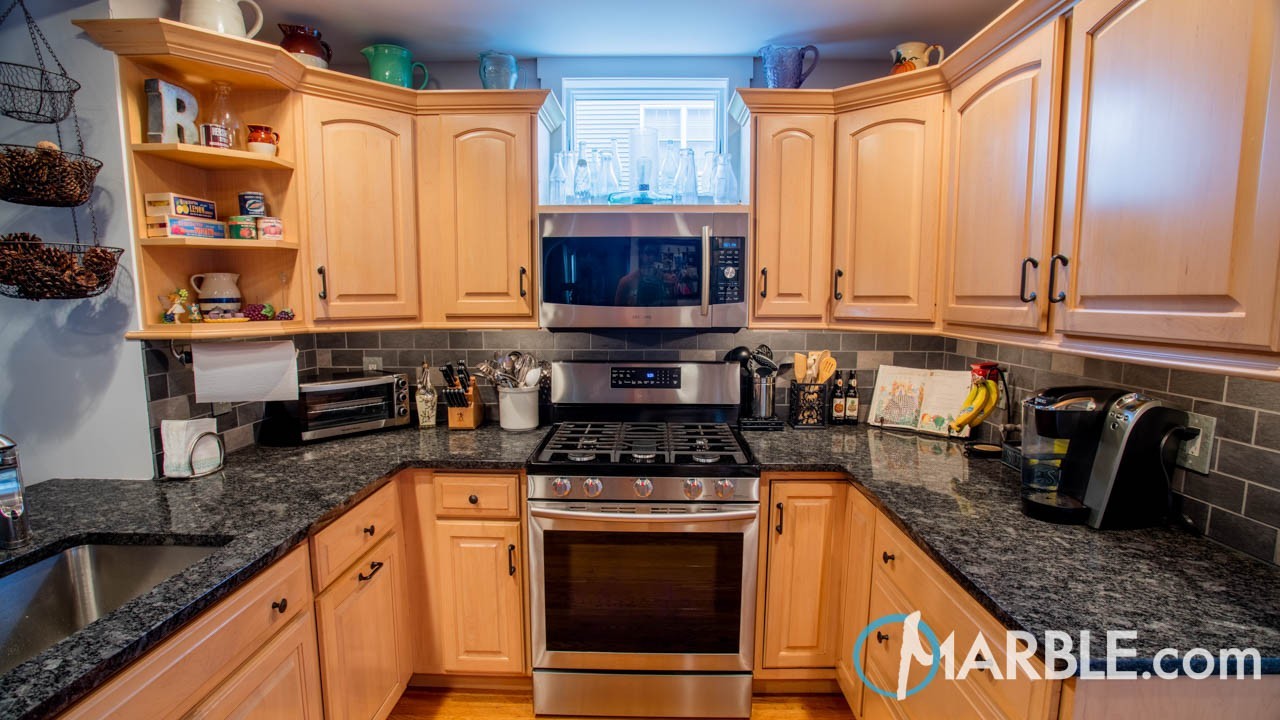 Like all natural stones, no two slabs of Silver Pearl granite are exactly alike, and it's because of this uniqueness that granite remains one of the leading countertop materials, and while the U-shape layout is often considered traditional, the countertops and appliances give it a contemporary vibe.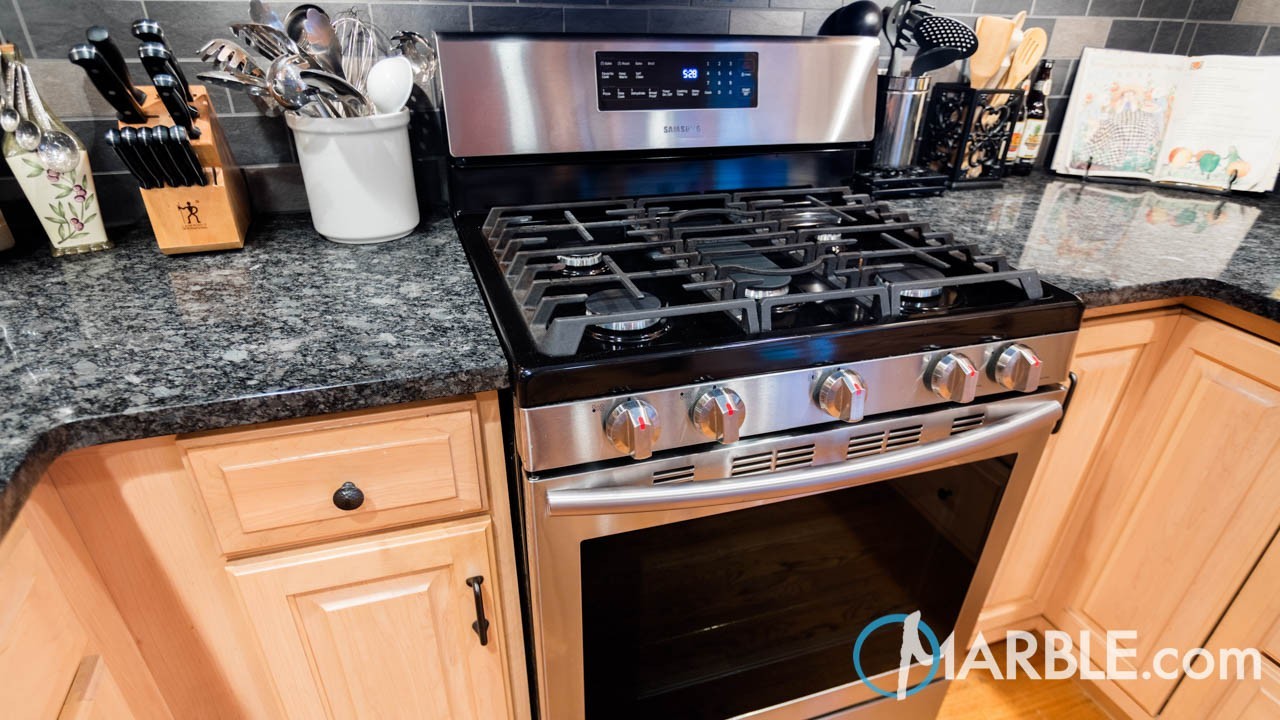 Designers and homeowners alike agree that Silver Pearl granite is at its best when paired with lighter cabinets like the ones shown in this kitchen. This design combination gives the kitchen a streamlined and contemporary look by tying in the light and dark elements effortlessly, and the granite itself is eye-catching and interesting enough to steal the show. Earth tones are incorporated into space with the wood flooring adding another level of warmth.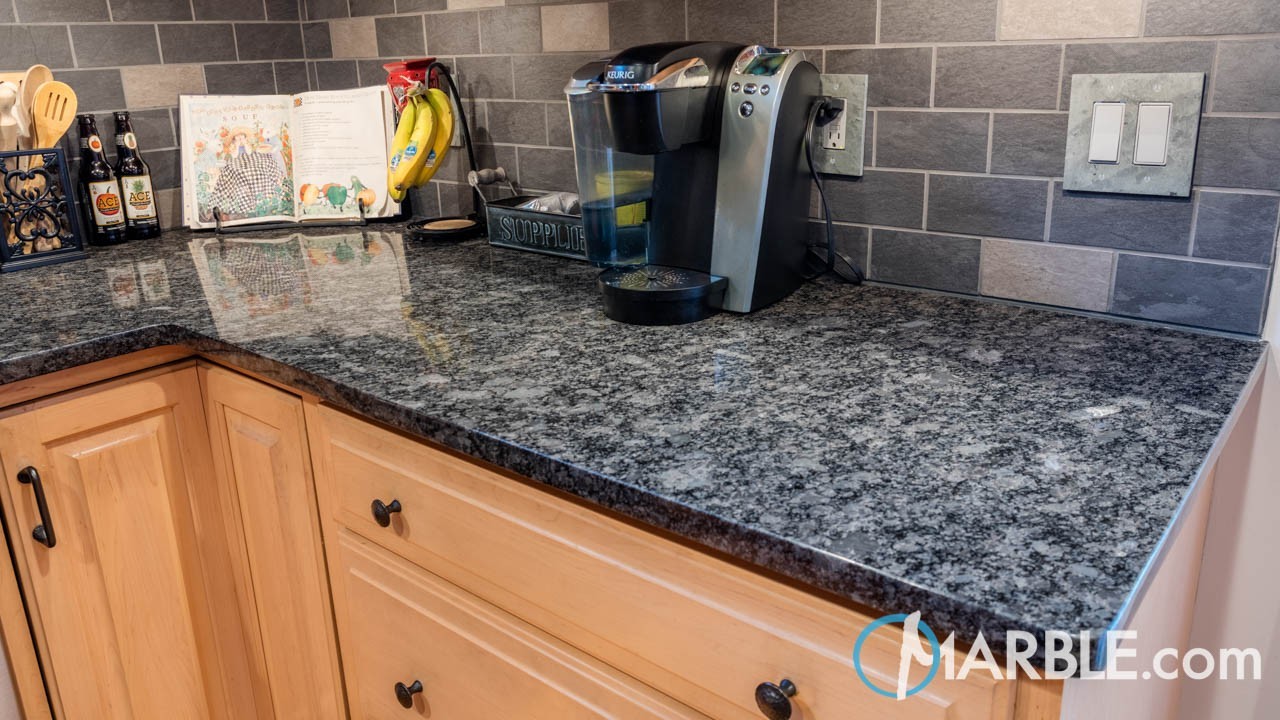 The silver flecks scattered across the surface of the granite used in this kitchen are the perfect accent for stainless steel appliances selected by the homeowner. The two elements complement each other with neither one completely stealing the show.
The Silver Pearl granite also updates this kitchen design by bringing all of the qualities of natural stone and granite in particular, including durability, heat and scratch resistance, and stain resistance when properly sealed, that weren't available to most people not so long ago.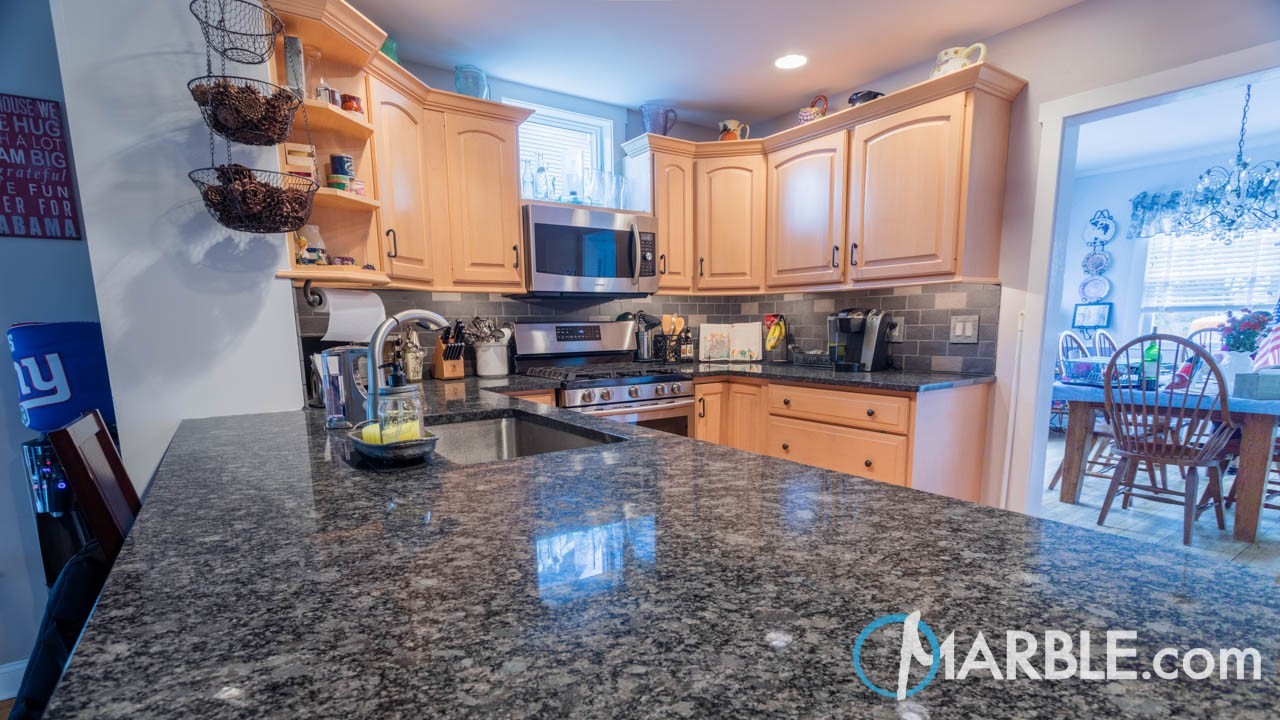 This kitchen design indicates how seamlessly this granite countertop ties in the different materials, textures, and finishes of the backsplash and the lower cabinets. These contrasts give even this small kitchen depth and interest. Even the hardware brings character to the party. Experts across the industry agree that when it comes time to select the granite for your kitchen project you should review several different slabs to see the subtle differences, and this holds true for Silver Pearl granite as well. Marble.com has a variety of Silver Pearl granite slabs for you to view and our expert staff can help you see the "silver pearl lining" of choosing this granite for your project.
Finally, while U-shaped kitchens are often applauded for their efficiency, this kitchen shows that with the addition of some of today's most popular countertop materials, appliances, and cabinet finishes the space can look good and easily keep up with the demands of today's busy lifestyles, and looking good never goes out of style.