How to Get a Bohemian Look in Your Kitchen
by Dona Basu
Posted on March 27, 2018 07:00:00 AM
Tweet
---
You are a carefree, relaxed person with just a hint of coolness that makes you a natural trendsetter. In other words, you love bohemian (boho) chic style and would love to have that reflected in the decor of your home. The question is how do you transform the utilitarian kitchen into an amazing haven of boho style?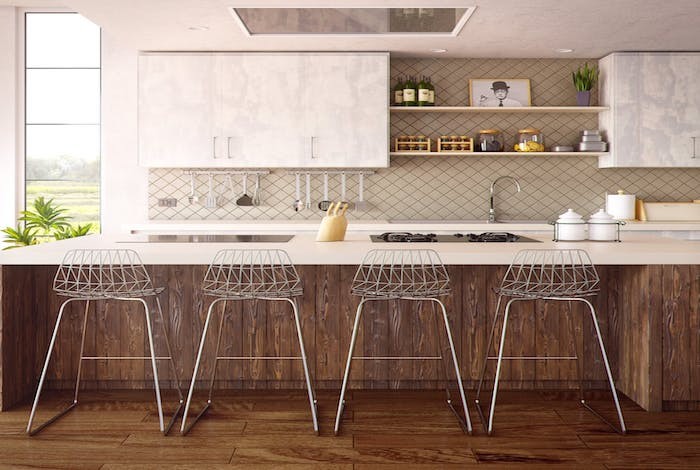 Patterns
The natural stone industry is your friend when it comes to this aesthetic. Boho style is about creating spaces that reflect your unique point of view. Mixing and matching different patterns is a fun element of this type of styling. Shades of light-colored granite are a great way to give you boho looks and an element of elegance. Imagine adorable geometric ceramic tile flooring paired with the creamy gold tones of Golden Riviera granite. This stone will make your kitchen warm and inviting, which is perfect for a Boho-inspired look. Lay down a vintage patterned rug or add pastel floral curtains for just a perfect touch of whimsy and wonder.
Natural Elements
The boho style is all about appreciating the beauty of nature. A live plant wall will give your kitchen a cool organic space and make a wonderfully convenient area to grow fresh herbs. Again the natural stone industry has many options that complement this style very well. Bianco Romano granite is a white-gray stone with tiny flecks of brown and black. It will go nicely with any type of living wall or indoor garden. This granite will upgrade the boho space so it looks expensive but still has that easygoing aura.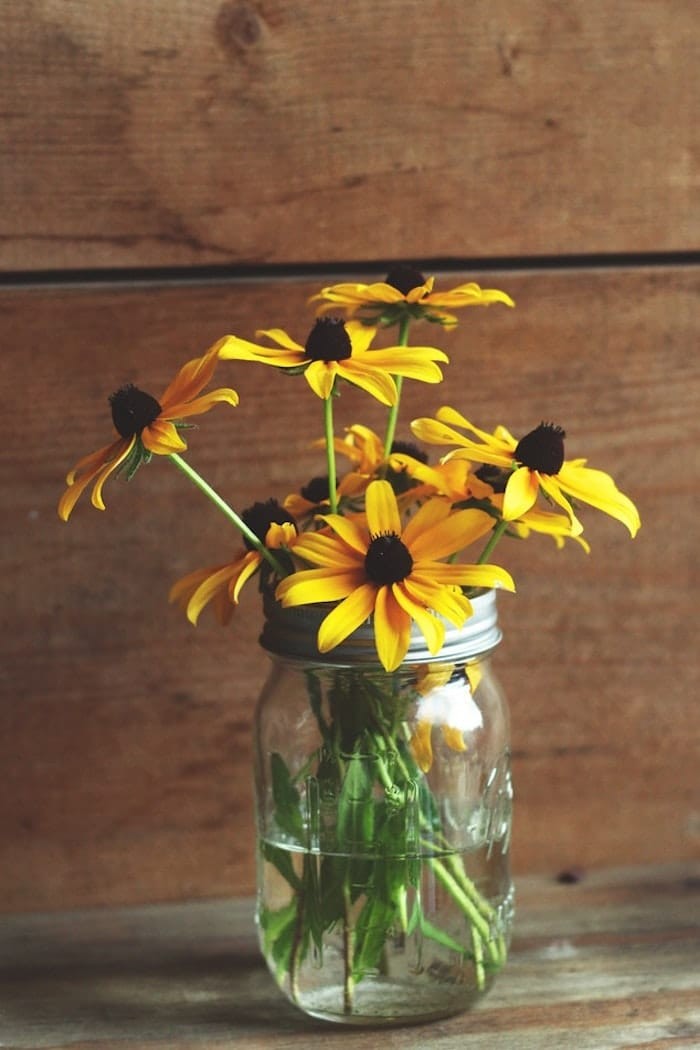 Touch of Cloth
Boho spaces should always feel relaxed and inviting. How about a nice comfy armchair in your kitchen space? One could also add some lampshades with shabby chic patterns. You could also place some cloth chairs around the island to make the kitchen warm and inviting.
Pops of Color
Bohemian style does not have to be all about earth tones. A soothing pastel pink or blue on the walls or upholstery can add points of interest. Shivakashi Pink granite, a pink granite with red and white streaks, would be a perfect element of color for your boho design.
Accessories
A sweet little floral clock, sunflower shaped vase, or mason jars for storage containers are examples of accessories that add personality to a boho kitchen. You could also put up eclectic art on the walls or stylize with cute boho patterned placemats on the island.
Layering
One of the rules of boho designs is that there are no rules. Do not be afraid to layer different looks from different design styles. You can add some vintage 1930 style drapes and pair that with mid-century modern brass light fixtures. One could add a touch of Hollywood glam and femininity to the boho design by having a tiny sparkling chandelier in the space. You could also make your design slightly more sophisticated by having stainless steel appliances or just a hint of metallic in your fabric choices. One could also make the boho element a tad more rustic with a farmhouse sink and plaid wallpaper. A boho kitchen can give you endless possibilities that are only limited by your imagination.
At Marble.com, our design professionals will love to help you achieve the bohemian kitchen of your dreams. Our materials represent some of the finest selection from all over the world. We have tons of granite and other stone choices that will really make your kitchen unique and beautiful. Check out the design tools on our website that can help you plan your vision from the comfort of your own home. Your custom design bohemian kitchen is just a few clicks away from becoming a reality.