Green With Envy! Let's Talk About Butterfly Green Granite
Tweet
---
Not just another green color, Butterfly Green granite (also known as Verde Green, Pavao Green, and Verde Papillion) definitely stands out in a crowd. Eye-catching and luxurious, its dark green color is a unique shade, which can enhance any space. Butterfly Green granite kitchen countertops not only create the illusion of a larger, more spacious work area, but its visually pleasing style also reminds one of the beauties of nature.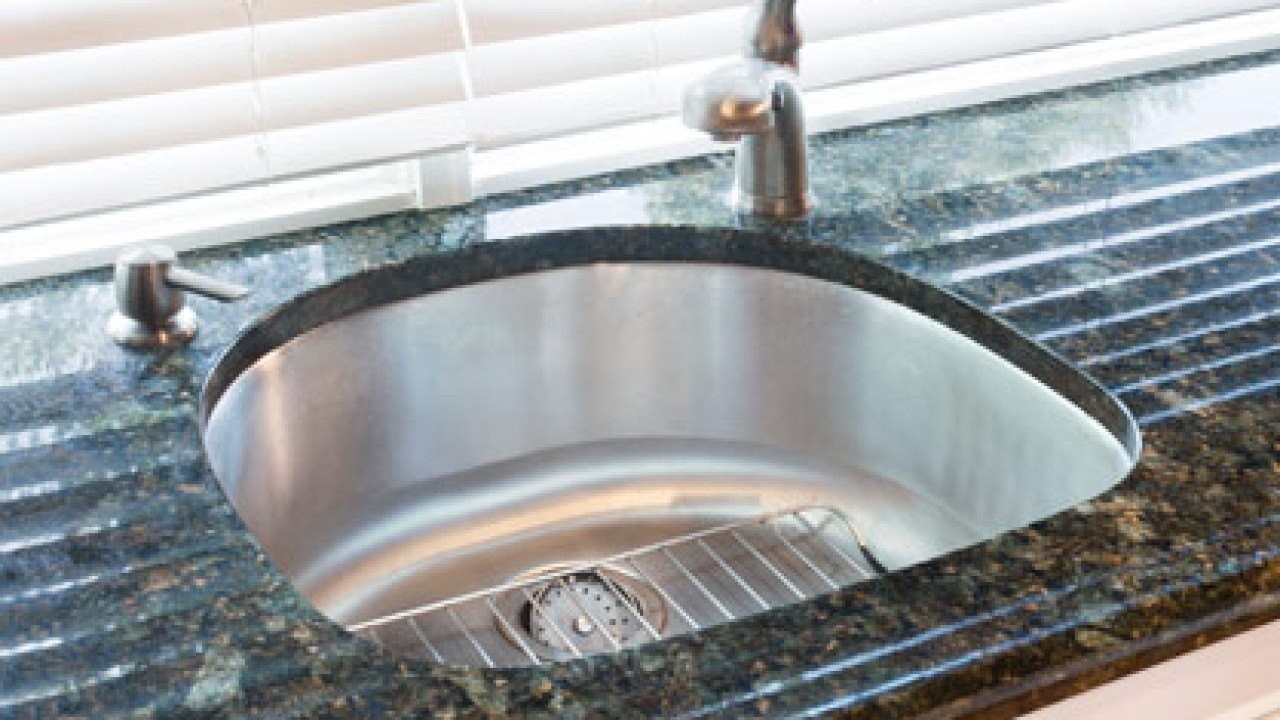 Butterfly Green Granite Kitchen Countertop
Green Butterfly granite is a Brazilian product that has been rapidly gaining in popularity in kitchens over the past years. As the name suggests, the primary color of this stone is green, accented with white and gray speckles, and black veining runs throughout the slab with very few variations. This stone is ideal for countertops, interior floor, and wall applications, in addition to some exterior projects such as pool surrounds. Green Butterfly granite can be processed with polished, honed and tumbled finishes.
When remodeling with Butterfly Green granite countertops a common dilemma is what floor and backsplash material, and which cabinet color complements it best. To create a visual contrast that allows the granite countertop to be fully appreciated, it's often paired with lighter cabinets and medium toned floors, those aren't the only options, however.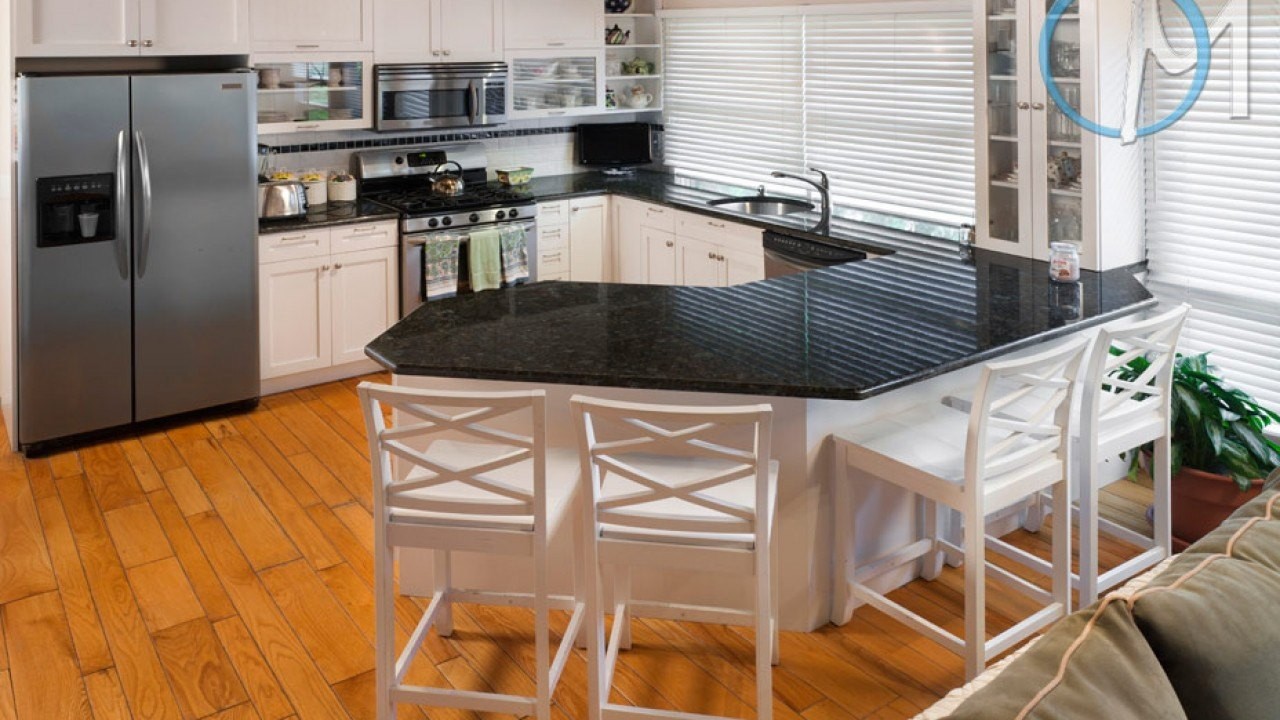 Butterfly Green Granite Kitchen Countertops
As shown above, Butterfly Green countertops look amazing against a white creamy cabinet color and stainless steel appliances. Glass front cabinets, a large window, and all the other accents make this kitchen a beautiful place to spend time.
Contrast isn't everything. Darker cabinets like the photo below can complement Butterfly Green granite countertops beautifully as well. Bringing in bold colors is no problem and only adds to the granites rich appeal, allowing a homeowner to alternate the accents totally changing the feel and appearance of the space. Additionally, stainless steel appliances blend perfectly rather than standing out and moving attention from the focal point…. the Butterfly Green granite countertops.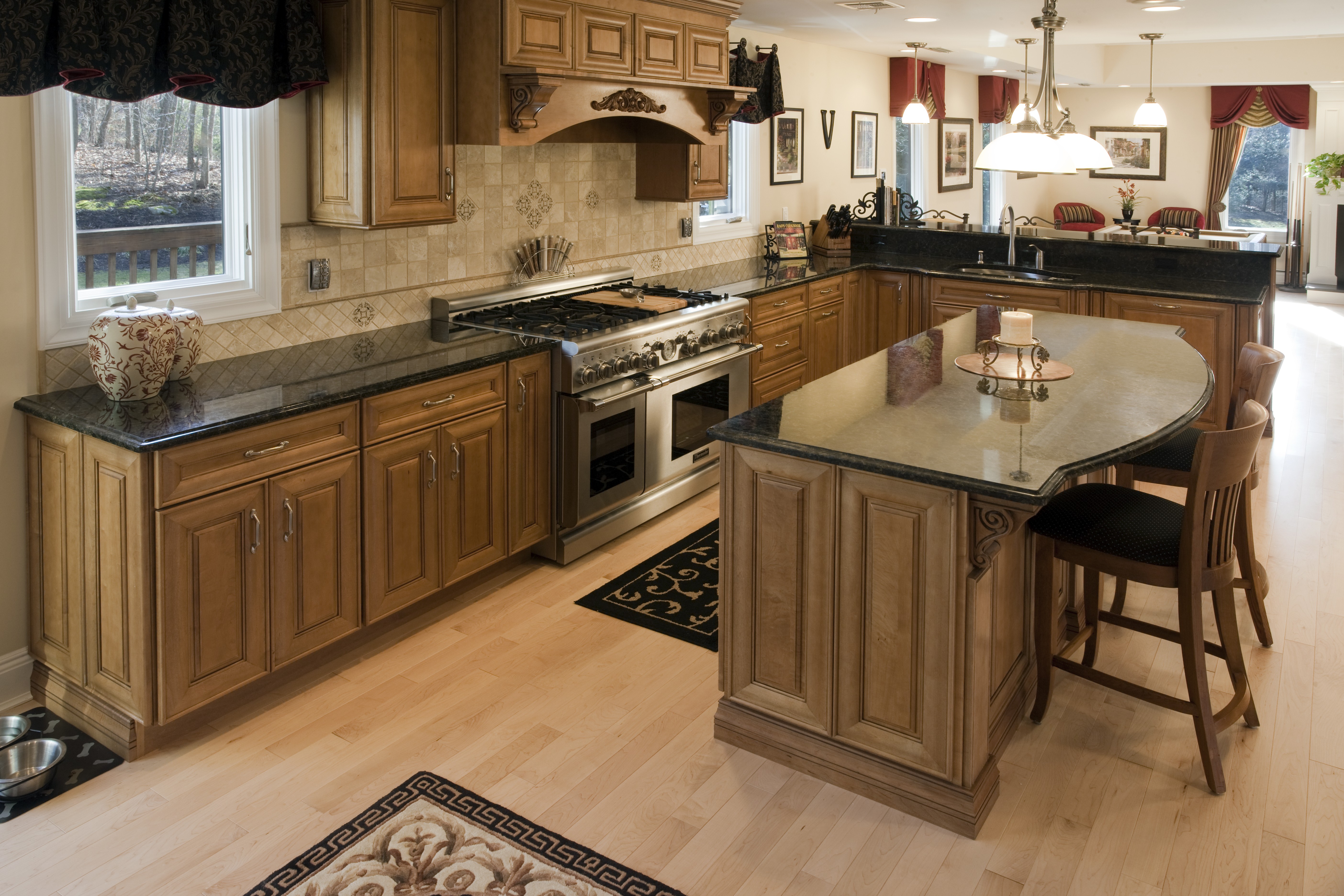 Butterfly Green Kitchen Countertops
As in most kitchens, the backsplash matters, and they're only limited by the homeowner's imagination. You want a dramatic tile backsplash to go with the rich green granite surface. It will be mesmerizing without being over-the-top. A backsplash that picks up the stones white and gray hues would work beautifully. So, the matching dilemma isn't a dilemma at all, but rather an opportunity to bring your style and taste into the kitchen.
Butterfly Green granite is an ideal choice for bathroom vanities as well, providing an elegant touch to a guest bathroom and easily paired with other materials that are typical of this room, and is an even more luxurious addition when used in a master bath.
Another important and often overlooked aspect of this granite is its ability to complement other materials such as marble. When your dream kitchen includes more than one type of natural stone, Butterfly Green granite countertops can be combined with a classic marble island (ideally in an application that experiences lighter traffic or a low likelihood of spills) to reflect your vision and make your friends and family "butterfly green" with envy.