Getting the Marble Style From Other Stones
Tweet
---
White marble is beloved for its gorgeous aesthetic and clean white appearance, which provides an attractive style for kitchen countertops, bathroom vanity tops, bar tops, coffee tables, fireplace surrounds, and butler's pantries. They are especially ideal for small kitchens and bathrooms since white countertops will help to make space appear larger. However, white marble counters are not the only option for homeowners that love the look of white countertops. There are plenty of granite, quartz, and quartzite options that can achieve a similar style, and some will even offer heightened durability.
As covered in our previous article, "Busting Myths About Marble Countertops," marble counters are not as fragile as many sensationalized rumors from online bloggers make them out to be. Granite, quartz, and some forms of quartzite can be more durable than some marble countertops but that's not to say that marble isn't worth considering. However, if your kitchen experiences a lot of traffic and commotion, you may want to invest in some robust white countertops. Here are a handful of our favorite white countertop options that aren't marble.
Calacatta Quartz Countertops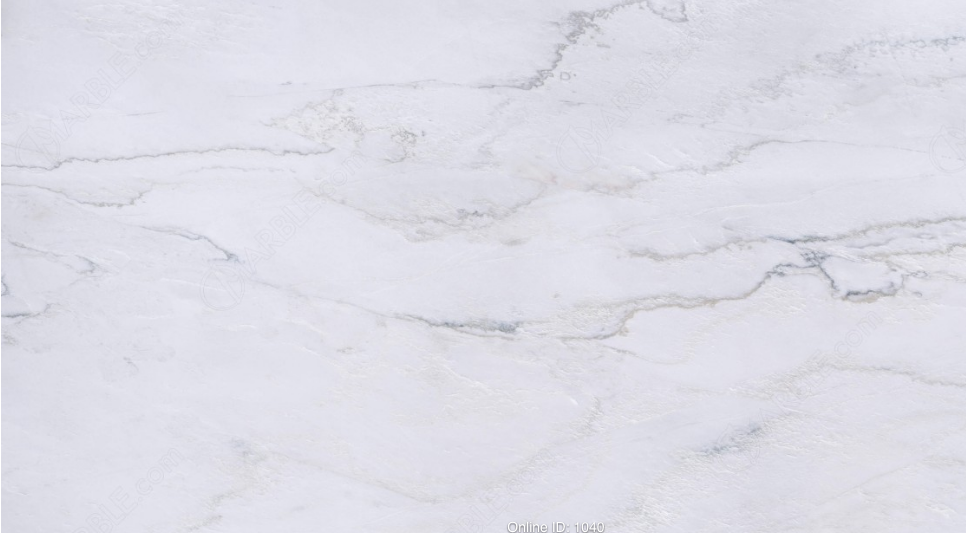 Quartz countertops are highly regarded as a very durable material for kitchen countertops and are the best-engineered countertop option for areas that are not appropriate for natural stones. Although quartz countertops do not feature the unique natural variations offered by marble counters, its strength and consistency can be preferred in some homes that experience chaotic culinary adventures. Quartz countertops also work well in modern designs that call for more consistent aesthetics.
Viscont White Granite Countertops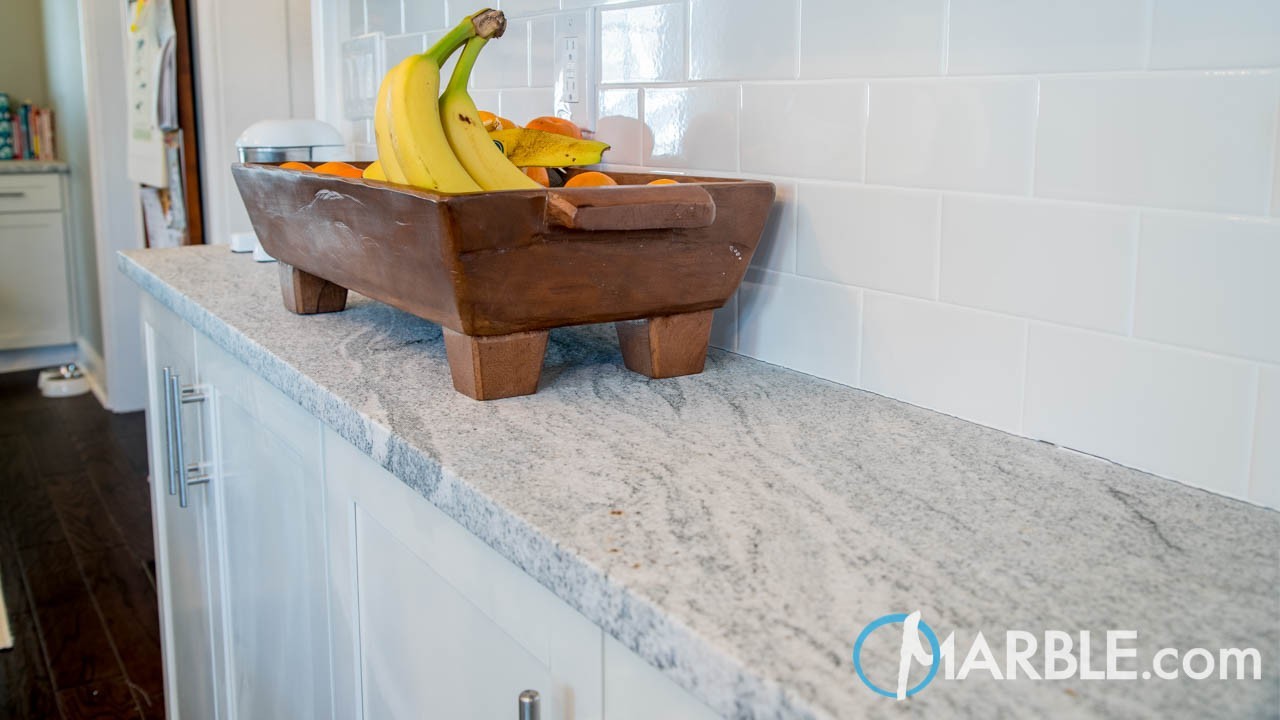 Viscont White granite is a beautiful option that is a great substitute for marble counters. Quarried from the mountains of India, Viscont White features a white base color with black and white speckling and veins. It's a great choice for either kitchen countertops or bathroom vanity tops that you anticipate experiencing high traffic. Granite is widely regarded as one of the most durable natural stones in the world. Its strength rivals that of diamonds, which are used to cut natural stone slabs and countertops. At Marble.com, granite is our most recommended stone because of its resilience to daily wear and tear and visual appeal.
Classic White Quartzite Countertops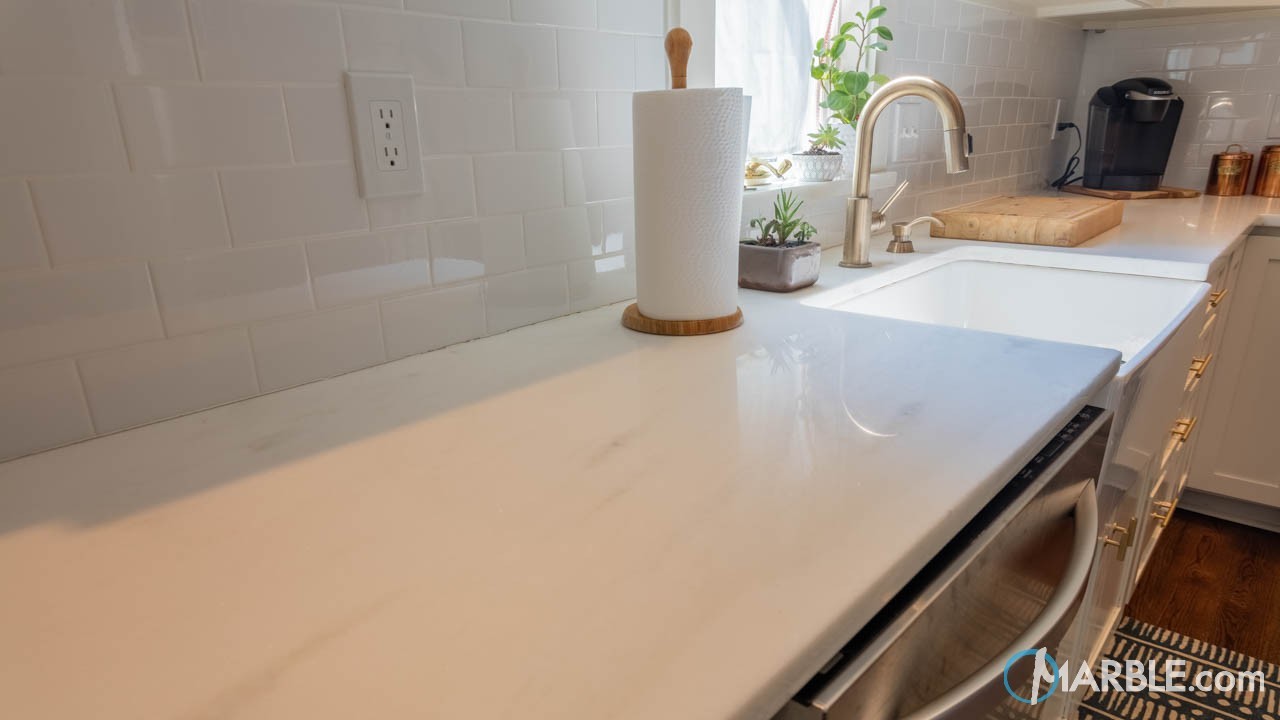 Quartzite is considered to be the mid-point of durability between granite and marble countertops. Its pristine white aesthetic can rival marbles in the eyes of many homeowners and design professionals. This particular type of quartzite delivers a style that compares to that of the marble Italian classics like White Carrara and Calacatta Marble. Quartzite is heat resistant so you won't have to be concerned about damaging it with hot pots and pans. Classic White Quartzite can be a perfect option for homeowners who would like white marble countertops but need something sturdier. Quartzite vanity tops are becoming more and more popular. This particular quartzite is versatile and will pair with a wide range of interior designs from modern to traditional.
Bianco Anitco Granite Counters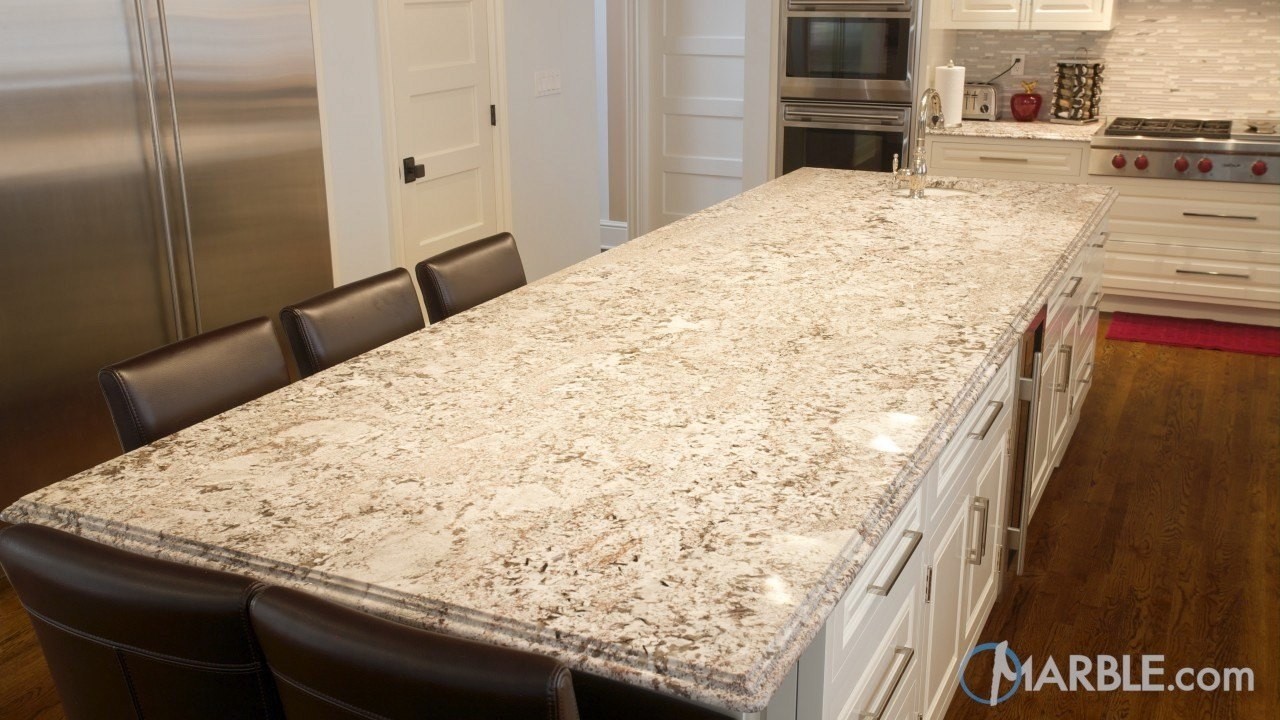 Bianco Antico granite countertops are another fantastic secondary option to use in place of marble counters. Bianco Antico offers a white base with grey veining that can achieve a similar visual effect that marble would. Bianco Antico is a popular material that is beloved by homeowners and interior designers for its unique appearance. It is heat and scratch resistant, so daily wear and tear won't take a toll on the aesthetic of Bianco Antico granite countertops.