Express Yourself! Tips for an Eclectic Kitchen Style
by Kevin Fritz
Posted on February 22, 2018 04:30:00 PM
Tweet
---
Creative, artistic, odd and eccentric could all describe the trend known as eclectic, a design popping up in living spaces from coast to coast. And they are popping up with color, imaginative textiles, mix and match kitchen countertops and crafts that border on clutter.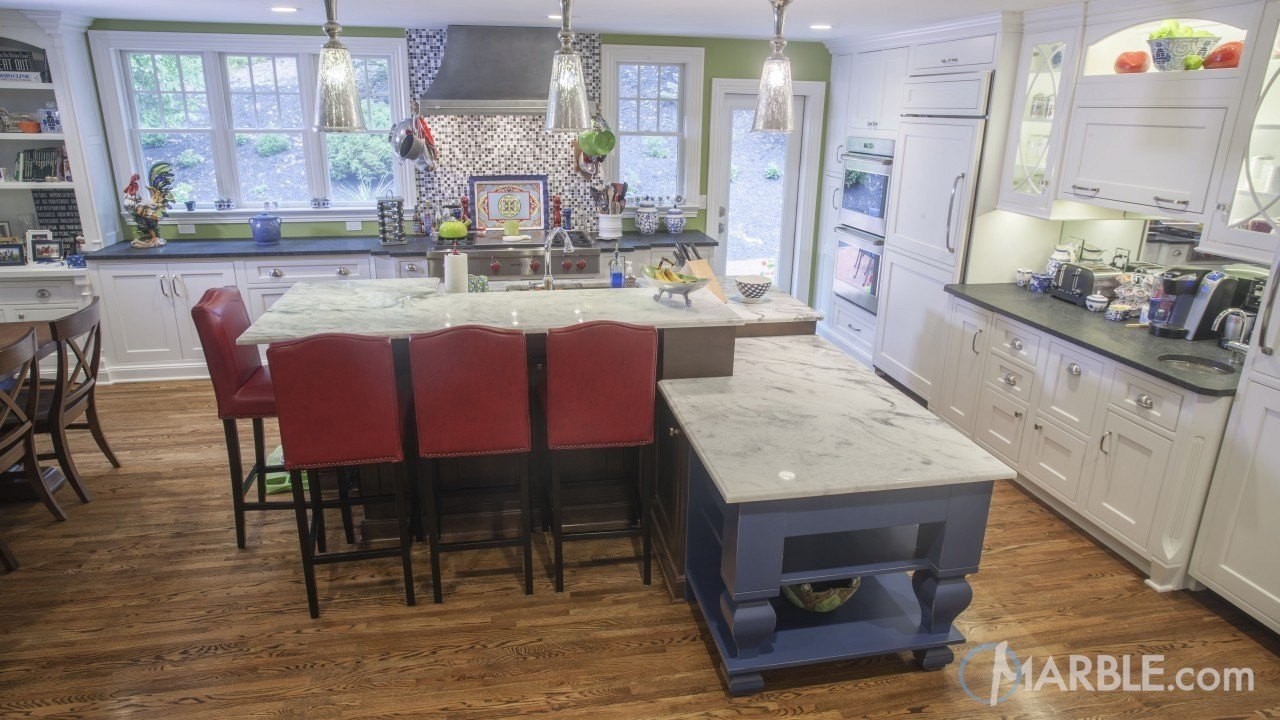 When designing your eclectic kitchen, there is one central aspect you need to keep in mind: Eclectic kitchens are an expression of YOU, and you alone. What's good for the goose in this instance may not be so good for the gander.
It's all about mixing patterns and textures and paint colors and wallpapers. It's about blurring the line between rustic and modern and country. It's about re-imagining your cabinets, stools, appliances, china, walls, floors and counters with a whimsical flair. Try a Persian rug and rainbow-dipped dishes joined by a bright blue vase and mismatched barstools.
Search and Rescue
Advancements in technology, namely the Internet, have reduced the effort in collecting the right pieces for your new kitchen. Pre-Internet, it took time to canvass garage sales, antique shops and conduct ninja garbage picking to discover rare finds. While those avenues are still excellent sources of eclectic accouterments, eBay and Etsy take some of the struggles away from finding that perfect bright red tea kettle or giant wall letters that you envision in your mind's eyes as part of your new look.
But for those pieces, you have yet to imagine but would work perfectly in your design, you need to get out there and explore. There is a multitude of items that can be had for a song in the underground resale market.
Natural stone yards are fun places to explore your options for mixing granite countertops and marble countertops. Every slab is different, so follow your eclectic instinct and discover the color, veining, and design that will be distinctive to your kitchen. Beyond granite and marble, take a look at installing a Quartzite countertop. It's even heartier than a granite countertop. Tile outlets can steer you toward unique backsplash, wall and floor tiles. Consider colored grout for your tiles. It is all the rage and comes in a superfluity of colors from which to choose.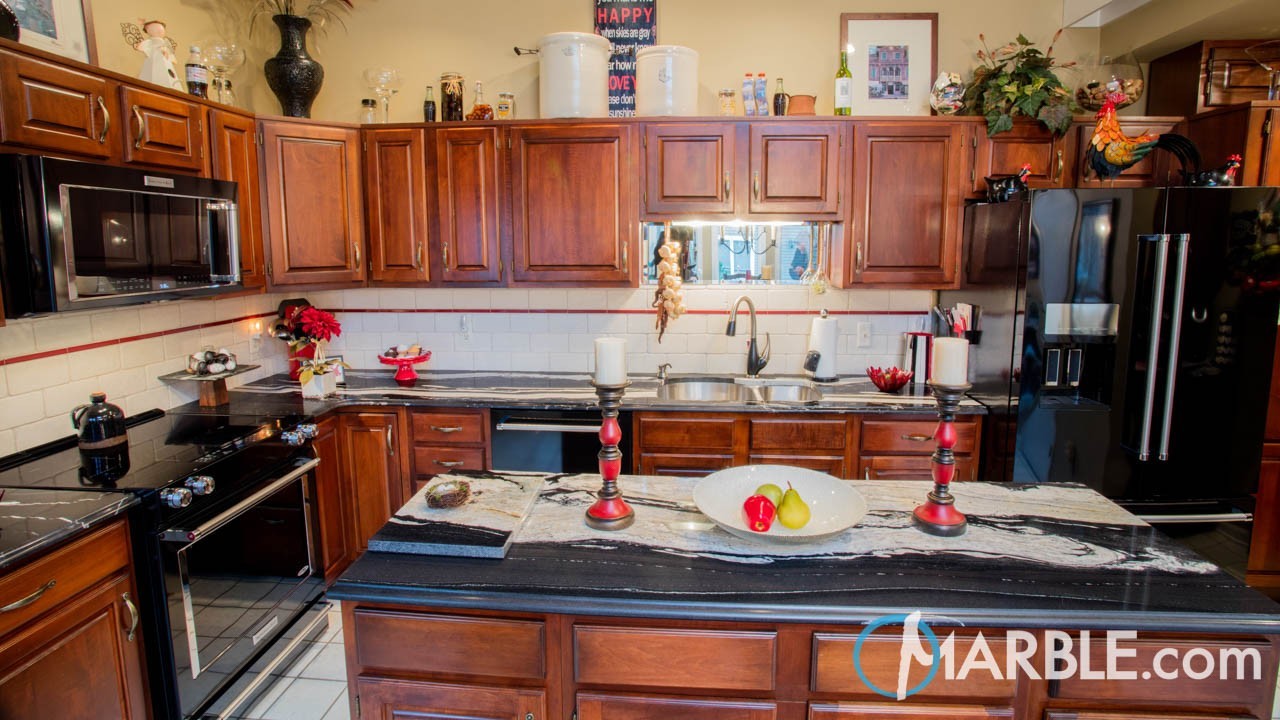 The dramatic veining in this Copacabana granite kitchen countertops add to this eclectic style kitchen
Old and in the Way
Just like eclectic design does not equate to clutter and randomness, the trend is also not all about nostalgia. Retro finds conform well to an eclectic kitchen—a potbelly stove is ideal—but so does modern and contemporary. That bright orange mixer may be brand new, a dame with that Persian carpet. A modern stainless steel stove and black microwave butted against a marble counter can create a wonderful offsetting balance to your wall-mounted spice rack, a classic that was exiled to the pantry years ago when the wave of clean-cut kitchens fell into favor.
While an eclectic kitchen conjures images of disarray, done correctly, you will have crafted a seamless blend of flowing throughout the room. To pull off such a design, you need to focus on some sort of symmetry and order, a method to the madness. Control is key, as is patience. From beginning to end, creating a successful eclectic design takes time and will probably be your most difficult design challenge to date. But it will be so worth it.