Explanation of Pony Walls and How They can Help in Your Home Design
by Dana Miller
Posted on July 06, 2018 09:15:57 AM
Tweet
---
Pony walls are the realization of so much creative fun and exciting potential! If like many, you first heard this adorable construction term from Joanna Gaines on Fixer Upper, you know that a pony wall essentially is what it sounds like: a short wall. It acts almost like a stall door that is short enough for a pony to come up and stick his head over. In recent months, pony walls have been getting a great deal of trend-worthy attention because they just might be the most perfect mix ever of space-conscious practicality and interior design whimsy. As you can build a pony wall in basically any of the available granite colors featured at Marble.com, why not make a pony wall the stabilizing design element in your new living room? Yes, that pun was dreadful. But your new pony wall topped with natural stone like Carrara marble will not be.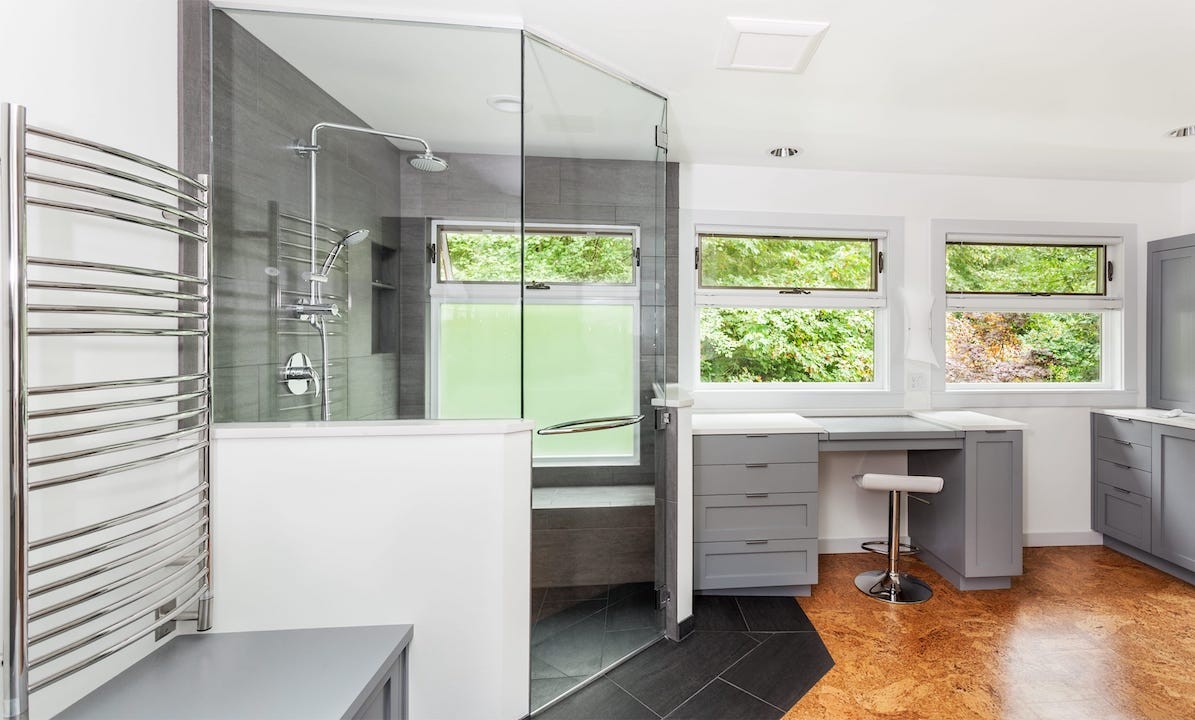 The pony wall in this bathroom is combined with glass to enclose the shower from the rest of the room.
Perhaps suitably, given the recently resurgent popularity of barn-style housing and doorways in the current design, the pony wall terminology is credited to a Nebraskan farmer named Walter Clydell of the late 1800s. Mr. Clydell simply hoped to make the stalls where he kept his horses easier to peer into and thus developed a shorter stall wall that he then christened with the same name as the creatures it had been designed for. Little could he have guessed that his practical approach to animal husbandry would one day be a highly in-demand home design trend with all sorts of applicability for the natural stone industry! You may have encountered pony walls being called half walls in times past. This other moniker explains with no lack of clarity exactly what a pony wall is: a wall that comes halfway up that partially divides a room or space. Though they are often mistakenly identified as synonyms, do not confuse pony walls with knee walls, however; knee walls are built primarily to support items like countertops or handrails and generally lack the pony wall's aesthetic attributes.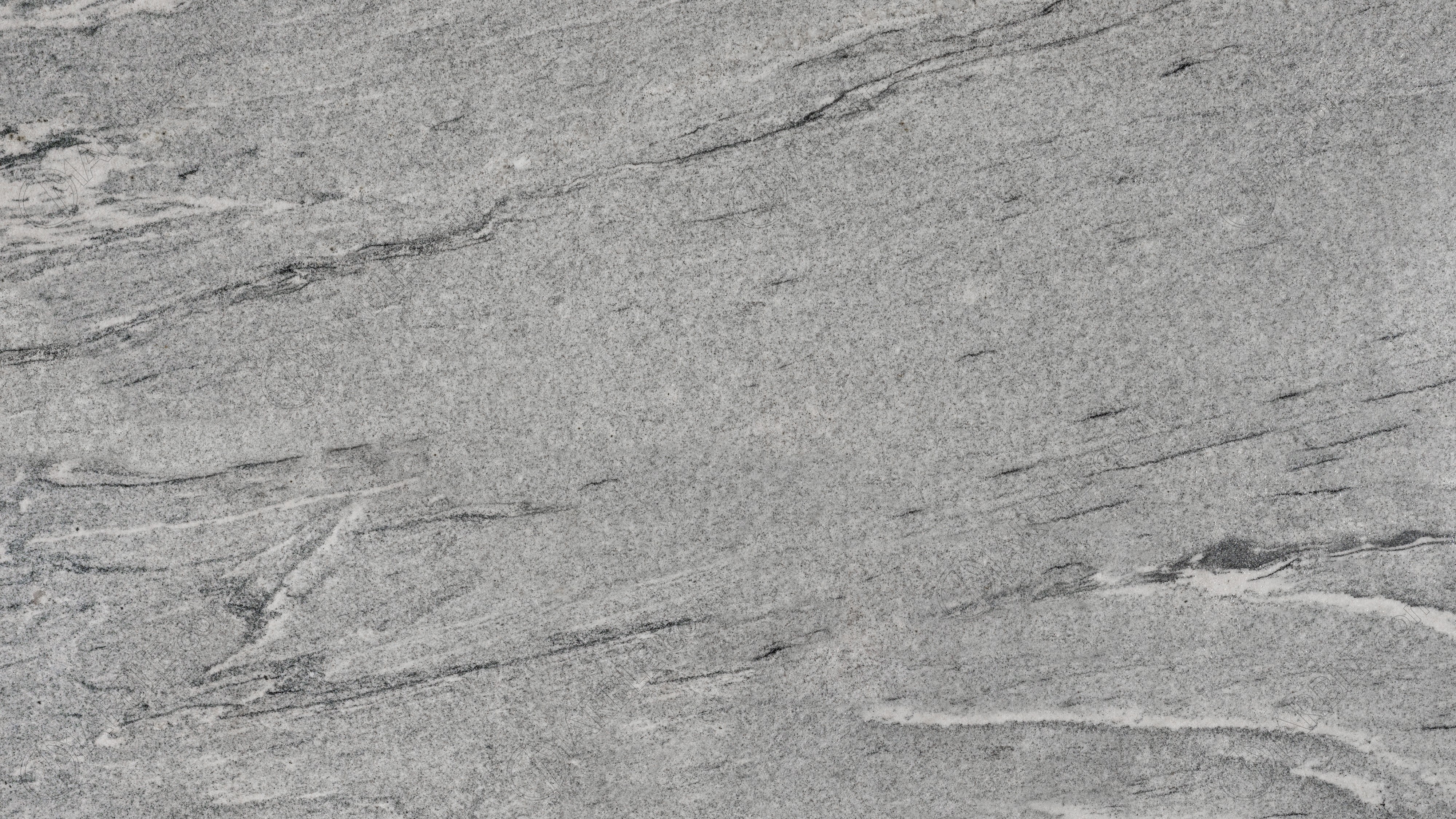 Viscont White granite
So, what can you do with a pony wall, you ask? Nearly anything as it turns out! You could top your pony wall with Viscont White Granite and make a stunning platform for a huge floral or family portrait display. You might choose to cover the top of the pony wall with Super White Quartzite and let it stand alone as the gorgeous divider between your living room and kitchen in an open floor plan, partition a quaint reading nook or even add a dramatic entry to a balcony. A pony wall topped with white and gray marble would look stunning adorned with a set of open-back plant shelves atop it, or even lightweight display cubbies for household treasures and books. The beauty of the pony wall is that it subtracts nothing of the light or open feeling of the room it belongs to. It divides but it does not conquer. A pony wall made of marble stone could be garnished with columns to lend a Grecian elegance to a kitchen entryway. You might be apt to choose a beautiful granite stone to separate a toilet from the shower and sink area in a bathroom. Perhaps you might take your children to the slab yard and let them pick their favorite out of the granite colors available and then use their choice to section off their play area from your workspace. Pony walls satisfy that wonderful design conundrum of wanting to have a little space but also to remain connected. They provide privacy or space-demarcation without adding any cluttering or enclosing vibes to your home.
There are no particularly specific requirements that designate a wall as a pony wall beyond the simple fact that it will not reach the ceiling. Three feet seems to be the average height of pony walls seen in home design today. It is important to remember that pony walls fall into the category of partition walls and not load-bearing walls. While you can easily attach them to studs informal side walls or provide extra support beneath the pony wall to lend them the strength to uphold items such as the aforementioned decorative ideas, a pony wall should not be utilized to sustain a great deal of weight at any time. This fact almost lends itself further to the challenge of making the pony wall as beautiful and eye-catching as possible with elements found easily in the natural stone industry. You might add a dash of daring to your dining room by choosing to build your pony wall in a marble stone that contrasts with the paint or wallpaper of that room, thereby letting the pony wall serve not just as a room divider but as a focal point of design flair. You could enliven a dark bathroom by implementing Super White Quartzite for your pony wall, thus bringing sparkle, drama and clean lines to an otherwise uninspired area of your home's interior design. Fragments of white and gray marble, which you can find at your nearest slab yard, could add a wonderful dimension to sides or corners of your pony wall. You might even design a pony wall with an open interior directly in your home's entryway to serve as a convenient stashing place for shoes, umbrellas and other items.
If you are thinking of building your own pony wall, it is helpful to know that they can be easily installed atop pre-existing tile, hardwood or linoleum. If you have carpet or any sort of elevated floor base, you will need to cut this back and re-trim it around your pony wall once installed.