Create a Timeless Kitchen
by Ann Kent
Posted on September 19, 2017 07:00:00 AM
Tweet
---
Let's be honest – remodeling your kitchen is never cheap, so you want to make sure to redesign your kitchen in a way that will be timeless and not appear dated in a few years. Whether you are looking to stay in your home forever, or potentially sell in a few years, the expense of remodeling a kitchen will be best positioned for a strong return on investment if you stick with a traditional design and avoid any element of design that will look like a fad in a few years.
Bright, white kitchens continue to dominate the design scene because they are inviting and appear larger than a darker cabinet façade. Whether you stick with white cabinetry or prefer the look of a darker wood, it is important to add some element of white to your kitchen.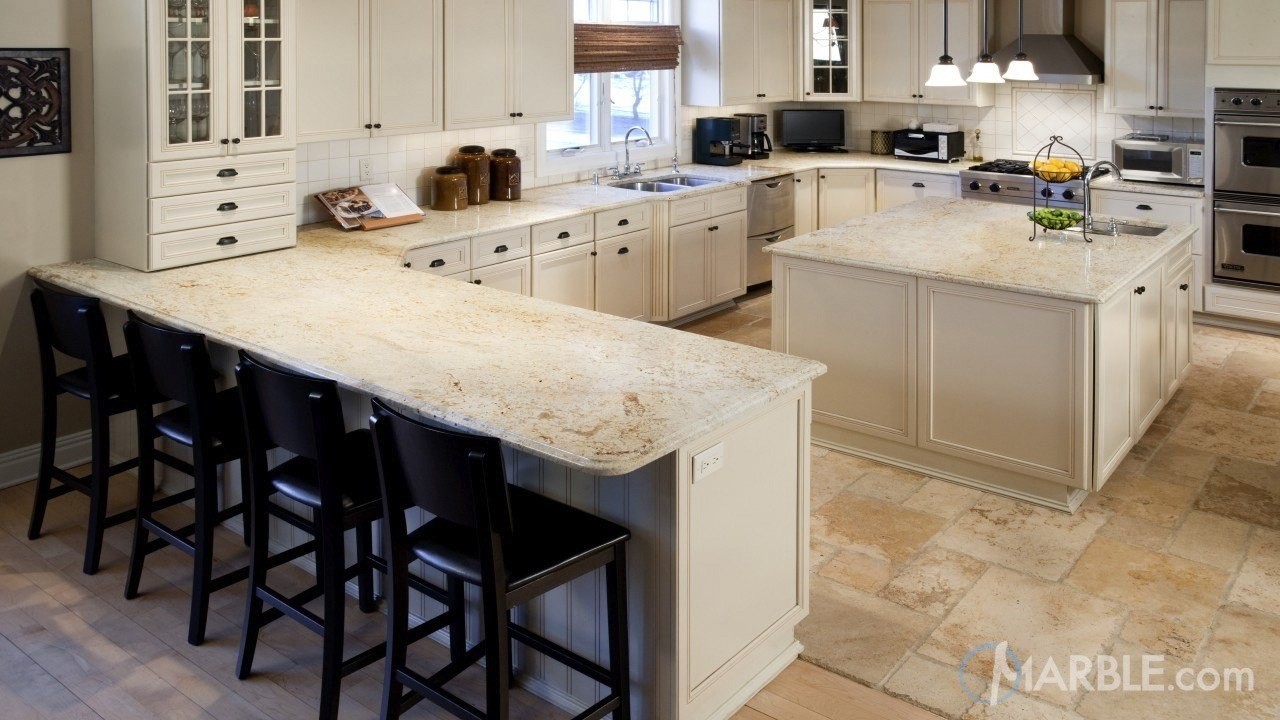 Colonial Gold Kitchen Countertops
Your kitchen countertops might account for the largest part of your kitchen remodel budget, but installed properly and maintained properly, they will far outlive your appliances, and can often last up to 100 years. The backsplashes, paint, and appliances may change over time, but a strong kitchen countertop is built to last. While some of the more colorful stones on the market like gemstones might make a powerful impression, I wouldn't advise on outfitting an entire kitchen with gemstone countertops because they aren't going to appeal to everyone's sense of style. Beautiful white granite, marble, quartzite, or quartz countertops, however, work with every design style.
While marble can create the perfect brilliant pop in a kitchen's design, it is extremely high maintenance and is suitable only for those homeowners who refuse to sacrifice on the style and beauty of marble and are fully aware of the maintenance required with marble. Marble is prone to staining, etching and is not heat resistant. Further, it needs to be sealed up to 4 times a year. Quartzite or Quartz are good alternatives to marble that can achieve a similar effect, but with far less maintenance. Quartzite is a natural stone, so it comes with added artistic design and variations, while quartz is an engineered stone that will not have the same variations. However, what quartz might lack in artistic appeal, it can make up for in durability. Quartz is solid and heat resistant and requires virtually no maintenance. You must seal granite or quartzite up to 2 times a year, but quartz requires no sealing.
Super white quartzite is a perfect stone that creates a feeling of timeless classiness akin to the look of pure marble. Granite also comes in a number of light colors that will look wonderful in a kitchen. If pure white is not your choice, colonial gold continues to be a popular choice for kitchen countertops because of its overall neutrality and beauty. It can work with all cabinetry, backsplashes and wall colors. Many homeowners prefer the color of colonial gold granite because it can hide everyday crumbs a better than a pure white stone.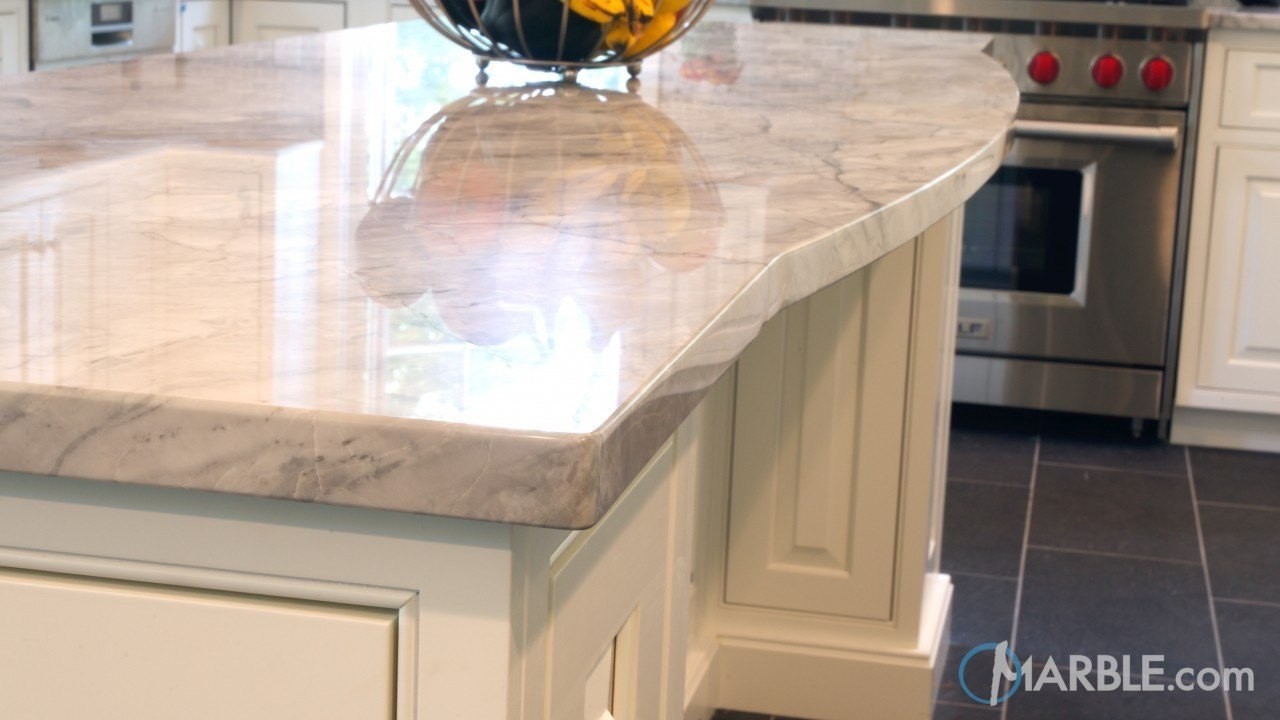 Super White Quartzite Kitchen Countertops
When designing your kitchen, it is imperative to add enough storage space. Clutter is never welcome in a kitchen, but with proper storage areas, you can keep your kitchen organized and clean. Install pull out drawers and lazy susans within your cabinetry to best maximize on your storage space. You should never sacrifice the quality of your cabinetry. While there are cheaper, pressed wood alternatives on the market, better quality wood cabinets will last longer and withstand the heavy traffic of a kitchen. Even if you decide that you prefer a different color like gray in the future, you can repaint high-quality cabinets and reface them for a fraction of the cost of installing new ones. The cheaper options on the market cannot be sanded and repainted.
Finally, another trend that continues to dominate in kitchens is the installation of hardwood floors over linoleum or tile. Early design periods emphasized more of a split between each room, but with the advent of open floorplans, there is a greater demand for a unified floor from the kitchen to the living space. Hardwood floors, like stone countertops, are built to last and with proper maintenance will outperform any other flooring choice.
The timeless design will please every homeowner and allow you to make the kitchen into your family's personal space. Leave the bright and bold design choices to dishtowel colors and stick with the overwhelming beauty of white countertops and natural design.