Coffee Lover? Add a Coffee Bar to Your Kitchen
by Dean Gemmell
Posted on September 08, 2017 12:00:00 PM
Tweet
---
If the jolt you get from a great cup of coffee is an essential part of your morning routine, you may want to consider establishing a counter space designed just for it.

Suddenly, your ritual takes on fresh importance, and you feel as though you've been transported to your favorite coffee shop when you just wandered into your kitchen. But first things first — let's talk about the workspace. In other words, this is the counter that will be critical to making that perfect coffee.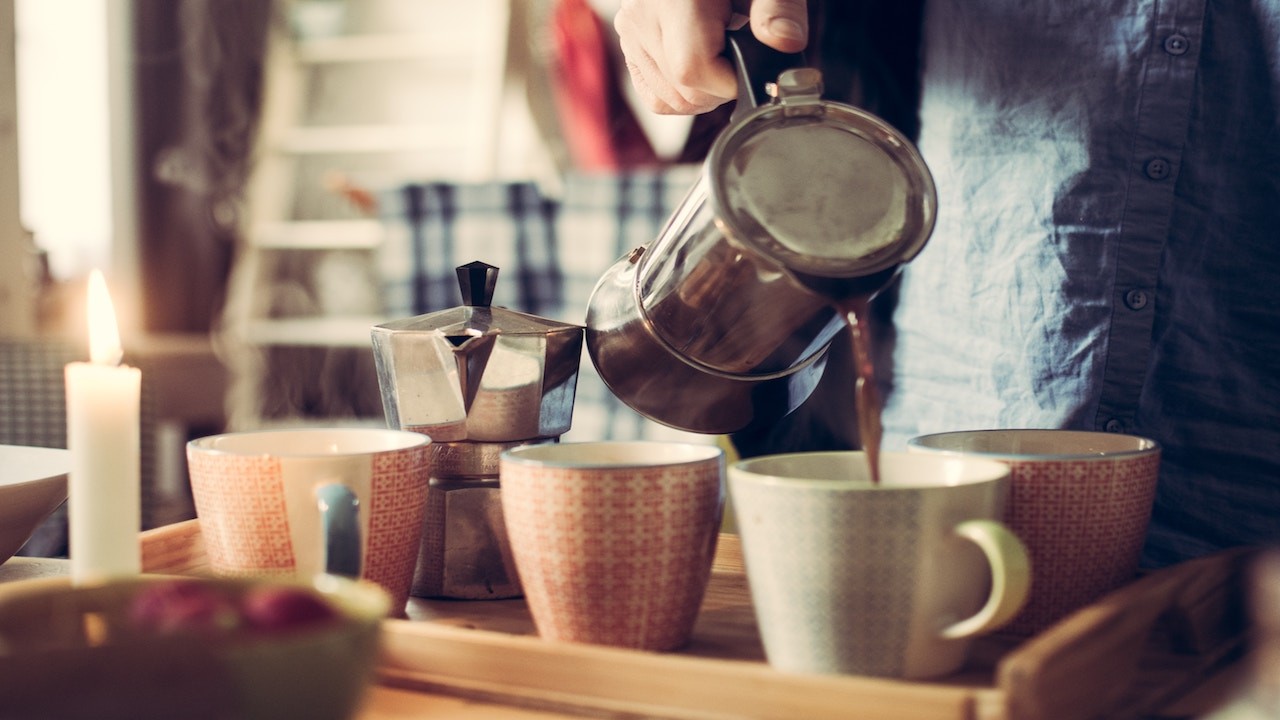 Getting the Countertop Right
When it comes to choosing a countertop for your coffee bar, there are all kinds of options. If you're working it into an existing design, it's probably not going to be a huge space, so you can up the investment in higher quality counters without breaking the bank. You can also choose stone colors that are bolder since you're not committing to a space that will dominate the room.
First, consider the amount of activity this area will see. If you're putting in a dedicated coffee bar, it's probably safe to assume that you're a big java fan, so you'll be using it almost every day. With that kind of usage, granite counters or quartzite counters make all kinds of sense. Their natural beauty is a perfect complement to an ancient beverage that is also tied to agriculture.

That said, when you choose counters of granite or quartzite, and you're expecting them to be used frequently, you'll need to take proper care of them. These are natural materials, so you'll want to be sure they are properly sealed and protected to prevent staining. If that is a task you're willing to take on, granite and quartzite will bring a high-end feel to your coffee bar.
No Stress Even When There's Mess
If maintenance isn't something you want to worry about and you want a stress-free location for your caffeine, consider quartz, an engineered material. It offers myriad options when it comes to colors and patterns and is virtually maintenance-free. It resists stains like no other material, including those that hard water can create. What's more, quartz counters can be chosen to blend well with the other countertops already in your kitchen because, unlike the natural stone choices such as granite and quartzite, the design is not limited by what Mother Nature wanted to create. Need to find something that pairs well with the marble counter in your expansive kitchen island? Want a pattern that is bold but still complements the Altair granite you chose throughout the rest of your kitchen? Your chances of finding it in a quartz countertop are high.
Beyond the Counter
Of course, a great coffee bar isn't just about your countertop material. Once you've settled on that, let your creativity flow.
You can paint the wall behind the coffee bar with blackboard paint, and you'll have place for your own menus, inspirational quotes, or chalk illustrations, just like your favorite downtown spot.
Add some shelving for additional storage and fill it with cups, saucers, and interesting pieces you've collected. So much of what we enjoy about coffee is the shared experience — and these additions can spark conversation or recollection.
Install some mood lighting. Maybe you're a morning person and the first one up every day. Or maybe you're not — and you look for anything to brighten things up once you're out of bed. Whatever the case, getting some lighting specifically for the space will not only improve the way you feel, it will also make your coffee bar more functional.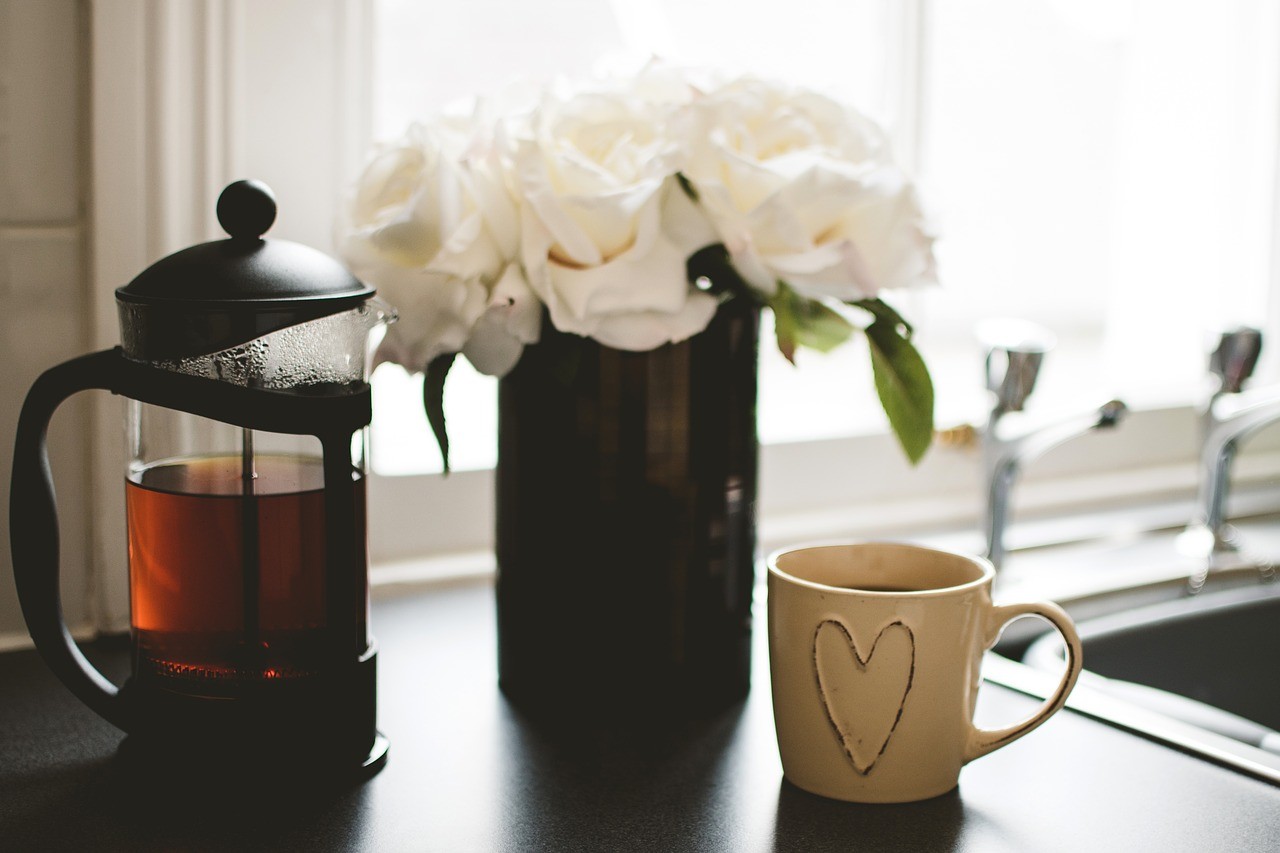 Just don't forget that it all starts with a gorgeous countertop. Whether you choose an enduring natural stone like granite or quartzite, or the tough and virtually maintenance-free quartz, a stunning counter will set the tone for the coffee bar of your dreams.