Blending Modern With Rustic in the Kitchen
by Kevin Fritz
Posted on August 21, 2017 07:00:00 AM
Tweet
---
There was a time when mixing modern and rustic elements in the kitchen were far from the norm. In fact, guests may have thought you had not completed your kitchen redo, frowning at the retro stove and tin canisters atop your granite countertop.
These days, designers have not only intermingled the old with the new, but homeowners have also welcomed the trend with open arms. Much of that is because retro, Latin for backward, is in. The draw to live a simpler life akin to that of our ancestors, many who lived in rural America, is becoming all-consuming. And why not? The looks that can be created mixing countryside notions with city décor are warm and hospitable.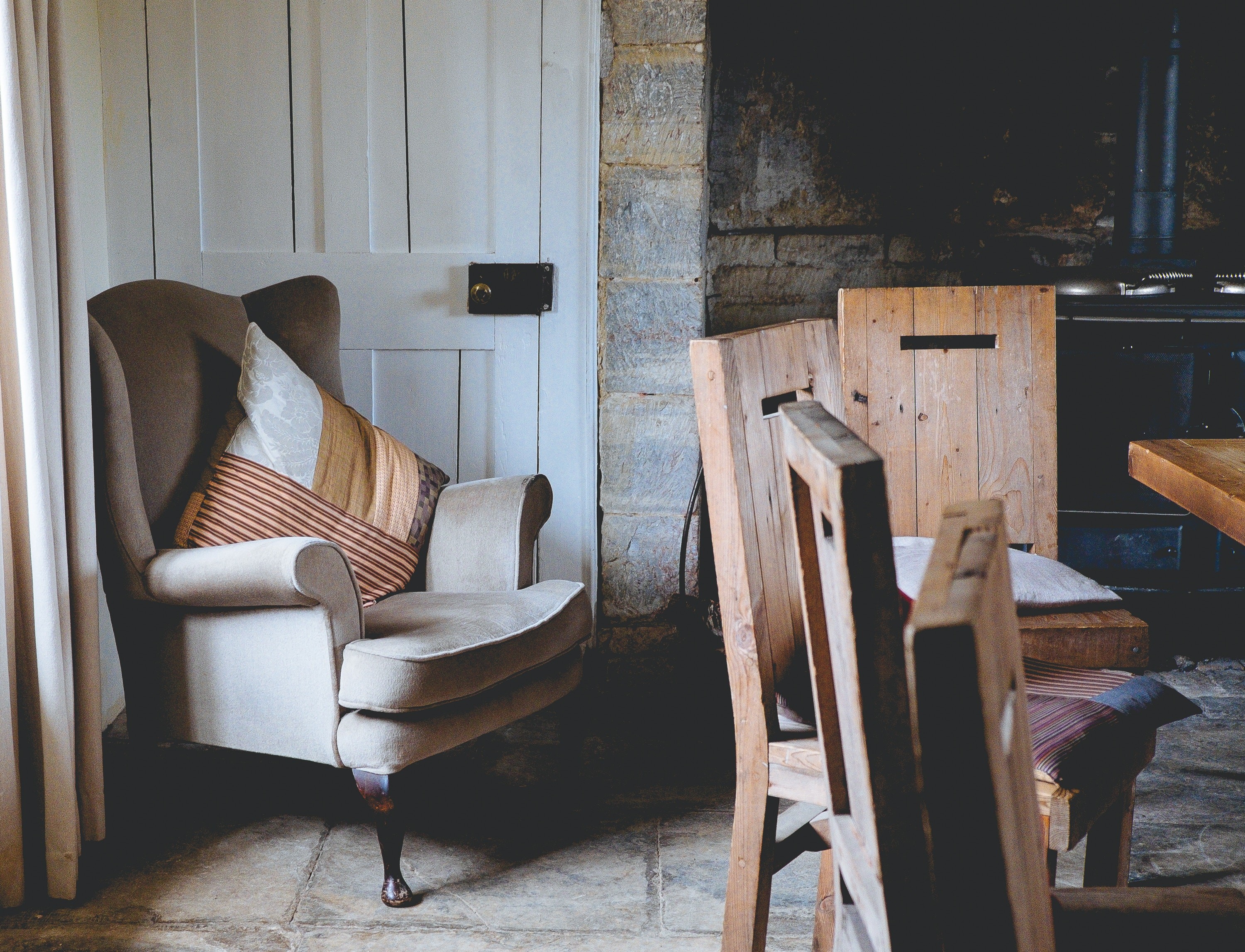 Moreover, rustic often means repurposing, which equates to an eco-friendly design. Items once tossed out the kitchen door—used bottles or copper jugs—return to the galley in all their glory. What was once a vintage appliance is now a statement piece.
The beauty of creating a modern rustic kitchen is the adventure of discovering how all the pieces fit together. The trick is crafting the illusion of bringing the outside indoors without sacrificing the inside. Think energy lighting and exposed natural wood beams, state-of-the-art gadgets and distressed wood cabinets, antiques and contemporary design pieces. All perfect ingredients to create a modern, rustic look.
Employ your kitchen countertop as the base for your new look. Refrain from incorporating man-made countertop material, like laminates, i.e., Formica. Your countertop is one area where a retro choice may be a bad idea. Stick to the proven, hearty natural stones for your countertops. Choose a quartzite countertop over engineered quartz. Quartzite countertops will usually give you some whites and grays to work from with natural forming free-flow veining. And it's easy to clean.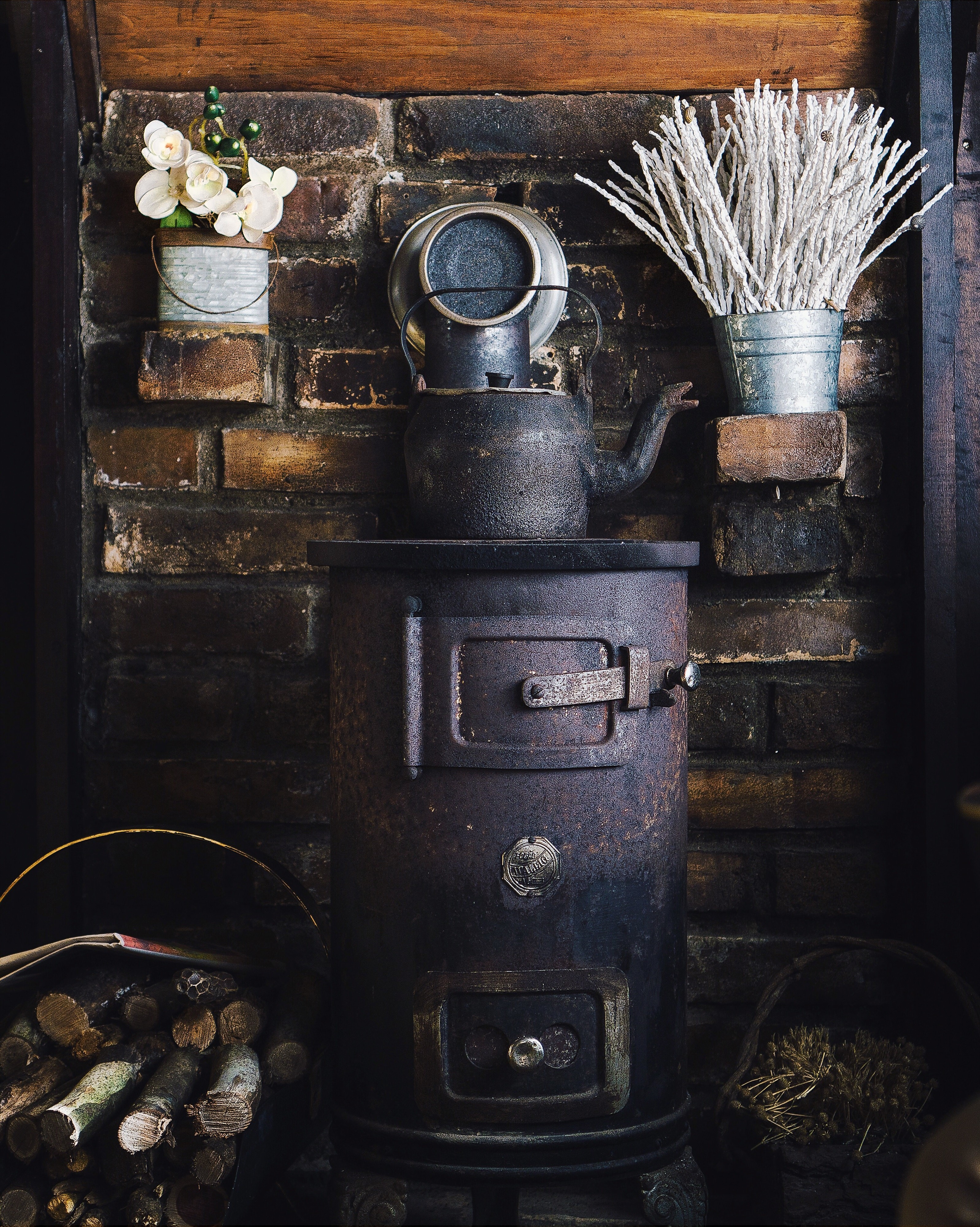 Look into slate. These countertops can offer a classic modern-retro look, bringing together the look of outdoor stone into your home. Plus, slate is non-porous, so it won't absorb liquids. Marble countertops add class to any kitchen, however, busier kitchens may opt out of installing marble countertops; they are more susceptible to scratching and etching, which is a chemical reaction to acids found in many foods and drinks.
A granite countertop is an excellent choice, not only for its durability but for its choice of neutral shades and colors. The hearty stone can present both a rustic and modern look at the same time.
If you would like to incorporate the browns of nature into your kitchen, Tan Brown granite is a dark brown stone, although some stones are grayer in color. Tan Brown granite is most commonly speckled with beiges, blacks, and greys. If you'd rather go a little lighter in the kitchen, Astoria Granite is a cream-colored stone with black speckling and blue and grey veins. Astoria Granite can also lean toward a light salmon to tan. Want to go even lighter? Colonial Gold granite is a mix of white and cream with tannish waves and dark specs, at times offering blue and gold veining.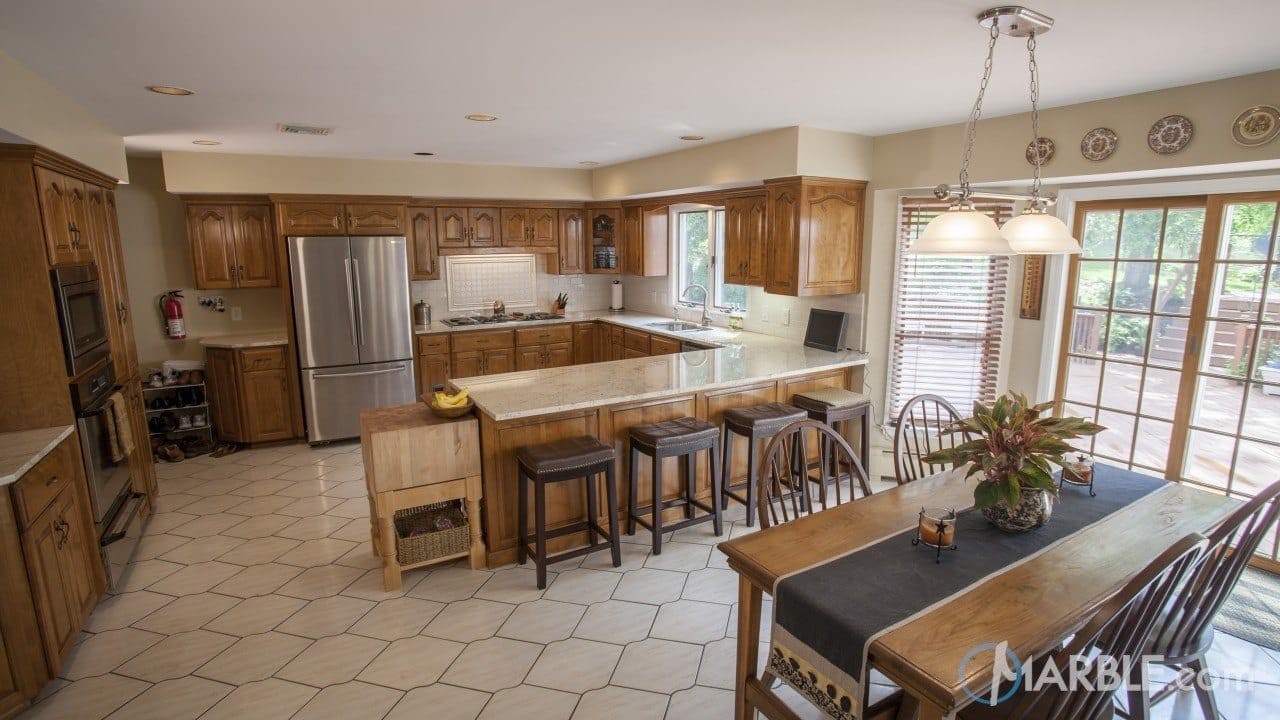 Astoria Granite Kitchen Countertops
As with any natural stone, each granite and marble, or slate slab is original and will vary in color, so picking out your new countertop in person is highly recommended.
Once the countertop stone decision is made, work your kitchen around its natural beauty. Consider reclaimed wooden cabinets. Take a ride to antique stores or rural garage sales for one-of-kind rustic additions to your new space. A distressed wooden stool, small sun-scrubbed signs from yesteryear, or a terracotta ceramic bottle can be ideal kitchen accompaniments.
Don't forget the walls and the floors. If you would like to integrate an exposed brick into the new room, but lack a brick wall to expose, the tile could be your best bet. Tile manufacturers are creating stunning look-alikes, including old Colonial-style brick tiles. Your kitchen floor can also benefit from this new technology. Tiles that resemble wood planks are worth a look.
There are so many combinations from which to choose when it comes to mixing rustic and modern designs, so have fun with it. It's where design meets adventure.