Mr. Stone: A Store for All Your Stone Needs
by Dean Gemmell
Posted on October 13, 2017 12:00:00 PM
Tweet
---
This article was Sponsored by Mr. Stone LLC.
Cleaning, cutting, sanding and polishing — when it comes to installing and maintaining stone countertops, you'll find everything you need at Mr. Stone. Fact is, this is store that makes natural stone its specialty, with products that ensure your natural stone will look its very best.
It Starts with Installation
Whether it's marble countertops, granite countertops, slate counters, limestone countertops, quartzite vanity tops — basically any kind of natural stone installation — a first-rate, flawless job is essential. Even the most perfect slab becomes a disappointment if the work is less than perfect. Fabricators turn to Mr. Stone for the high quality, diamond tools they need to ensure that your natural stone ends up looking as great in reality as it did in your imagination. At Mr. Stone, they have precision tools for cutting, drilling, sanding and polishing, and edge routering. Mr. Stone stocks only products from established manufacturers who produce tools that deliver consistent results. And fabricators know it — that's why so many turn to Mr. Stone to provide everything they need for installations that produce happy customers.
After Installing, There's Cleaning
With a bit of attention, your beautiful countertops — whether they're granite, marble, slate, limestone, or quartzite — will look their best for years and years. But be wary of the off-the-shelf cleaning products and solutions from big box stores. If you want to find a complete collection of cleaning supplies that will produce the kind of lasting results you want, turn to a specialist like Mr. Stone.
Many of the products at Mr. Stone are specific to the material. That marble countertop in your bathroom? They have a something for it, and a product that can make stains disappear. Want to seal the granite countertops in your busy kitchen? The sealers they offer are professional-grade and will protect the stone while preserving the granite colors you chose. Remember that all natural stone is porous — some more than others — so maintenance such as sealing is the best way to ensure their beauty is lasting. And let's face it, getting just the right look was a time-consuming — remember how long you pored over those limestone countertops and weighed all the options? — and expensive process. Why would you trust anything other than professional-grade sealing products?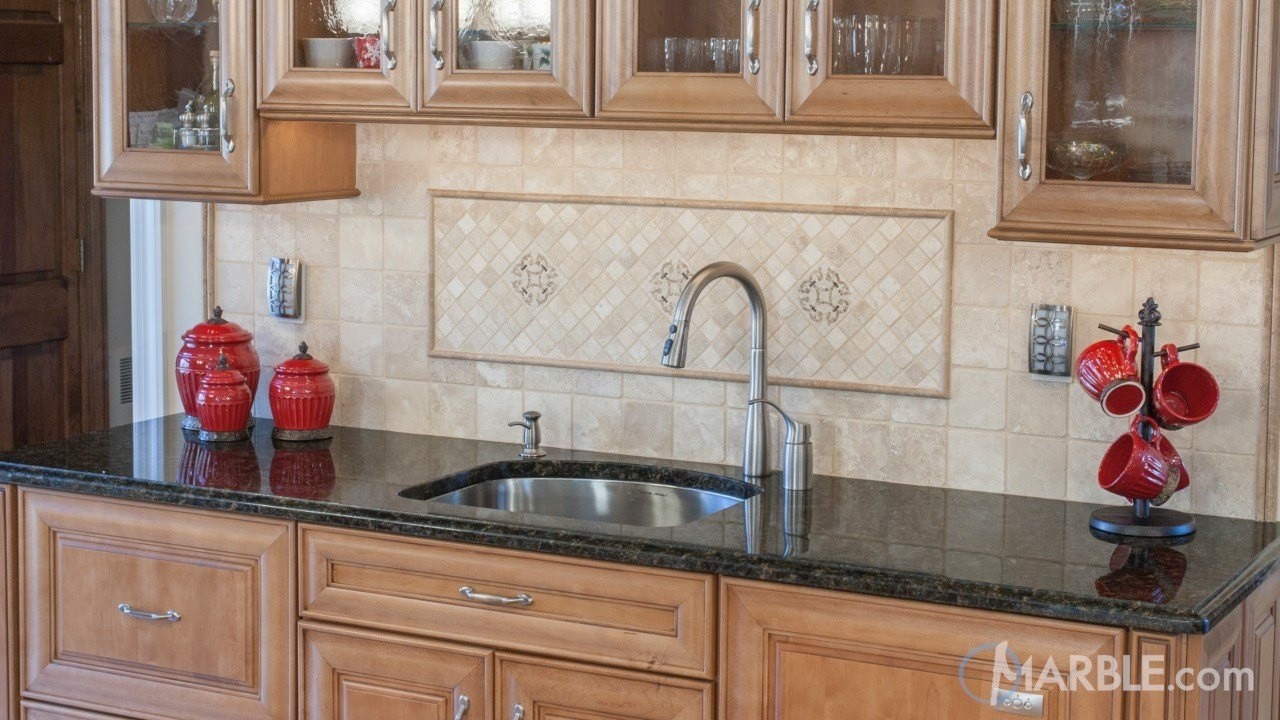 Ubatuba Granite Kitchen Countertop
Sink it all Together
Sure, those granite countertops in your kitchen, set off by that marble countertop island, are a stunning design statement. But your kitchen does, of course, need a sink. And the right sink can make all the difference, both in form and function.

At Mr. Stone, you can choose from all kinds of different sink options, for both the kitchen and the bathroom. No matter what your design style may be, you'll find a sink to reflect. Need something for the bathroom to perfectly complement that quartzite vanity top? You'll find it there. Want something contemporary to pair with your slate counters? Yes, that's at Mr. Stone, too. Bottom line is that their carefully curated selection of high-quality sinks — and the grids that go with them — can deliver just the right amount of design punch to your new construction or kitchen remodel. Whether you're a homeowner, a designer, or a fabricator, you won't be disappointed by the selection or the quality.
Protect your Investment
It doesn't matter what natural stone you choose, you have a significant investment of time and money in your countertops. Granite, marble, slate, limestone, quartzite — all have different properties when it comes to installation, sealing, and cleaning. With supplies fit for a fabricator, installer, homeowner or company owner, a source like Mr. Stone can be your go-to for tools, cleaning supplies, sealers, and sinks that pull everything together. It's a specialty store for something that is a very unique part of a home.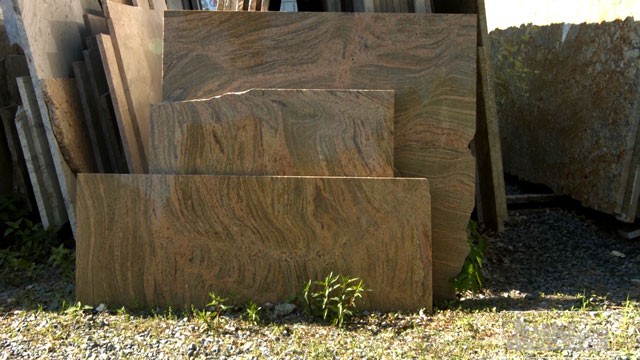 And all stone fabricators should join SlabMarket if you're looking to add a large range of stone colors to your slab yard. With top quality slabs from many quarries from all around the world, you are sure to find some beautiful products that your customers will love and keep coming back for all of their future countertop needs.