A Natural Touch! Top Natural Stones for Your Home
by Marissa Sese
Posted on October 02, 2017 07:00:00 AM
Tweet
---
Granite, marble, and quartzite are three of the most popular stones in the industry. They have been preferred stones for a variety of applications for years. Each of these natural stones has different characteristics that make them unique and it's important to do your research when choosing the one that is fit for your project.
Natural stone countertop options do not stop at marble, granite, and quartzite. There are many other stones available that are very unique and even exotic looking. The other stone varieties we carry are onyx, travertine, slate, limestone, soapstone and even the beautiful gemstone. Engineered stone, quartz is becoming popular too and it's worth consideration.
This article, however, will cover our top natural stone options that you could use in a variety of applications in your home project.
Granite
With many color options and its durability, this is one of the most popular stones. It is great in a number of applications and as long as you maintain and seal it properly, it can last you a very long time. Most granite stones are known for their "speckles" in its design and its incredible durability. We recommend sealing this stone up to two times per year to help prevent staining or etching. Granite is great in most applications ranging from kitchens countertops to fireplace surrounds, to outdoor grill areas, to bathrooms vanity tops.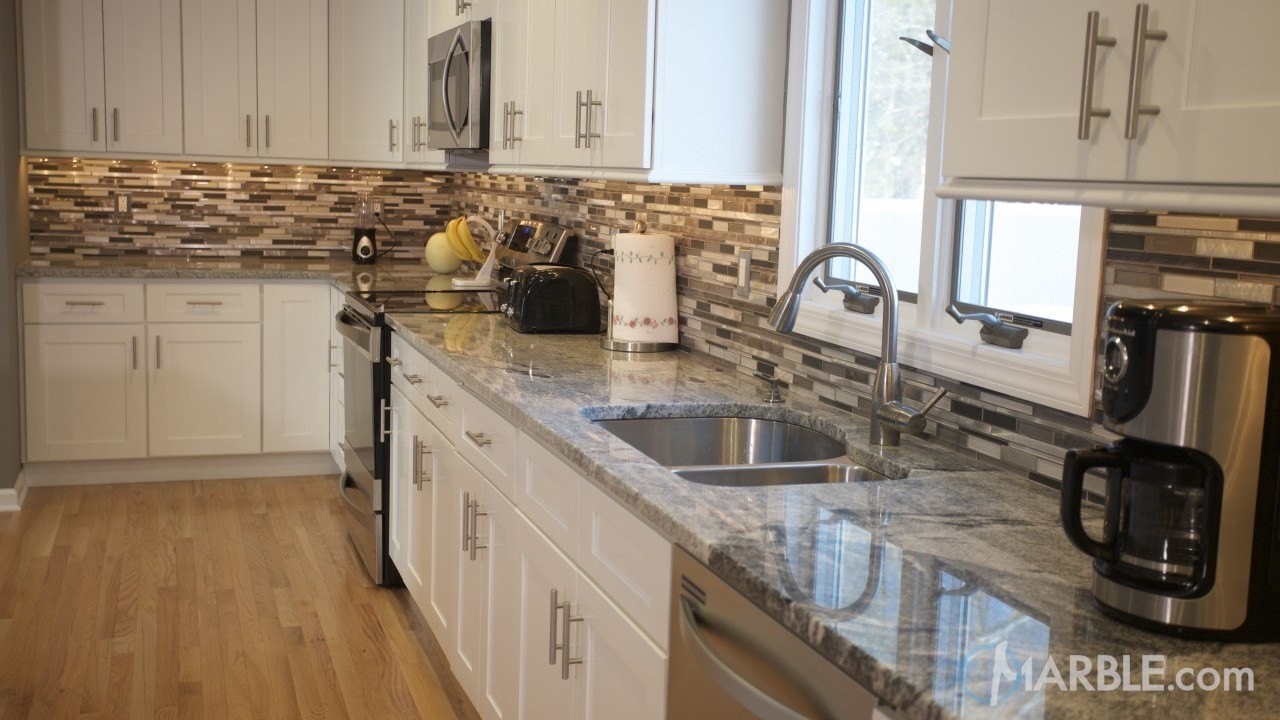 Viscont White Granite Kitchen Countertops
Marble
Think of famous sculptures made from this stone and you will realize that marble is built to last. It has a timeless look that people adore while adding an element of class to your space. Most marble stones are known for their beautiful veiny designs. Just keep in mind that this natural stone is very high maintenance.
We recommend sealing this stone up to four times per year. Marble works in many applications in your home such as bathroom vanity tops, bathtub surrounds, and smaller countertops or tabletops. Because of its sensitivity to acidic liquids and high porosity making it susceptible to stains, we don't recommend that you install this in your high-traffic kitchen or outdoor applications.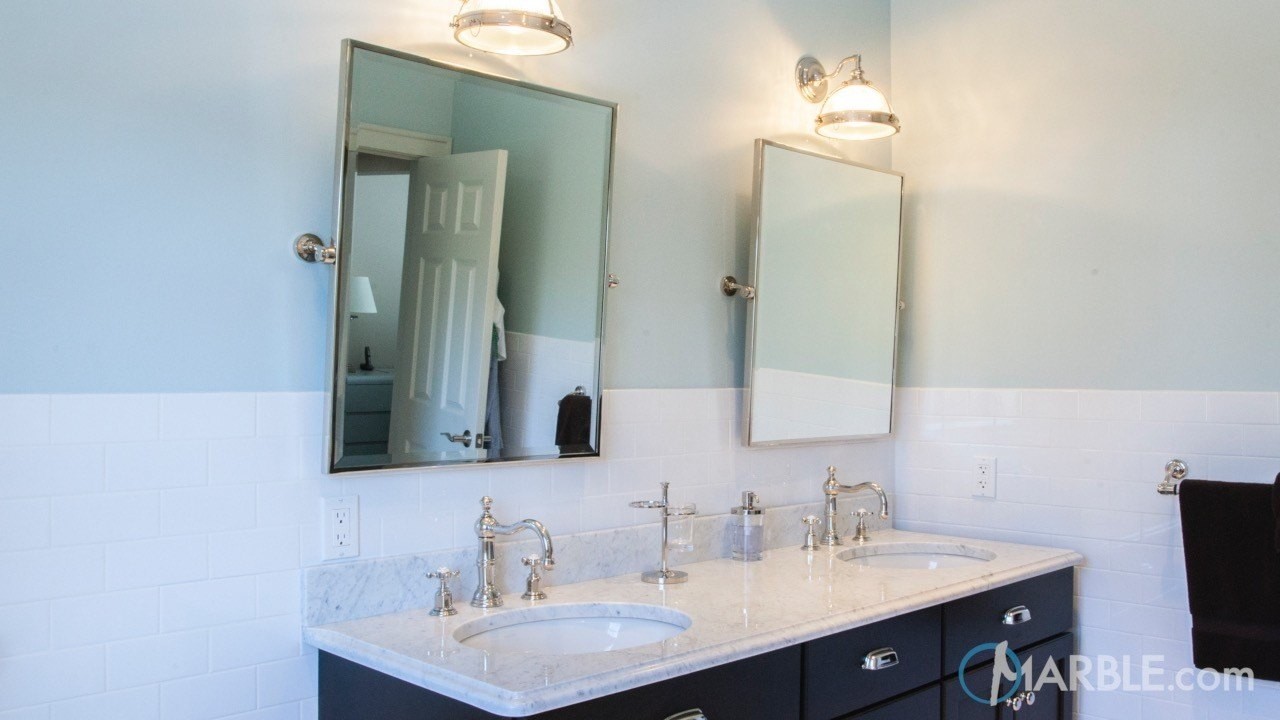 Statuario Marble Bathroom Vanity Top
Quartzite
Naturally strong and resistant to heat, this is another popular stone that is practically maintenance-free. With many color options, some of these stones resemble marble with its veiny patterns. We recommend sealing up to two times per year to lower the risk of staining or etching. It is a very durable stone that works in most areas however, we do not recommend that you install it in your outdoor applications. The stone may discolor with prolonged sun exposure.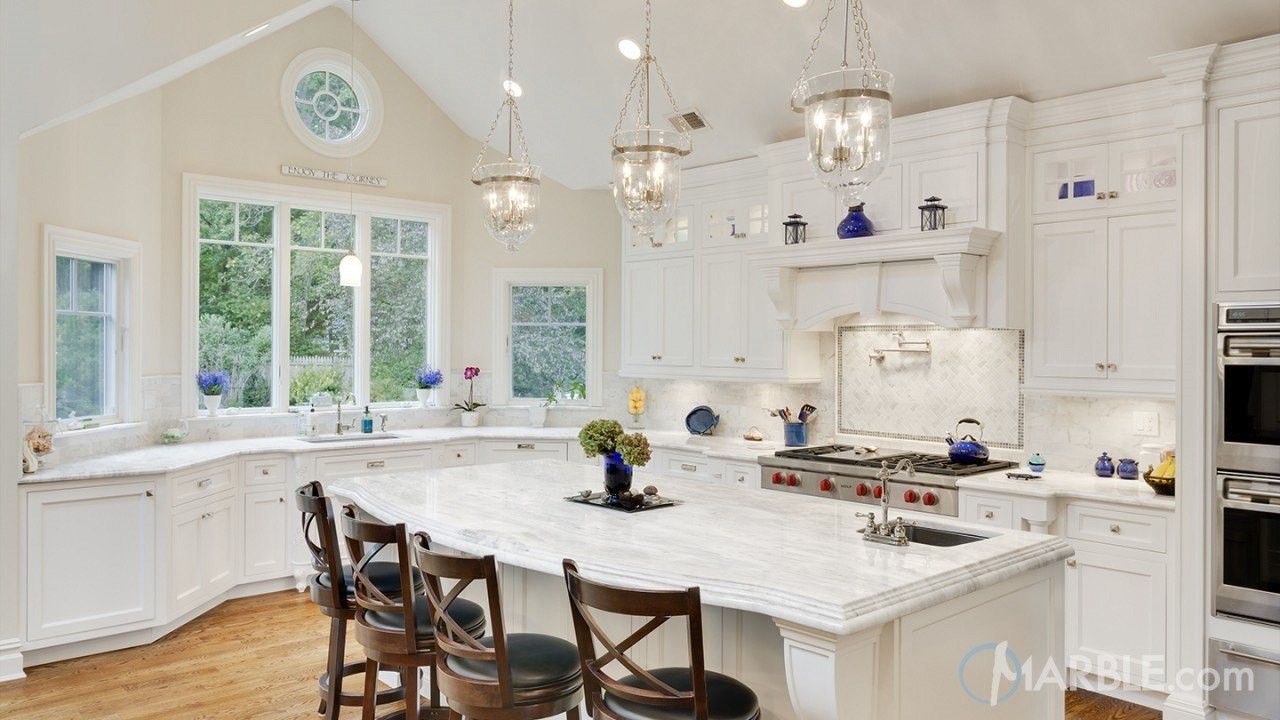 Classic White Quartzite Kitchen Countertops