Why should we Install a Backsplash?
by Safaria Bell
Posted on November 20, 2017 12:00:00 PM
Tweet
---
Without being too extravagant, a backsplash adds life to your kitchen and accents your kitchen countertops. What is a backsplash? Well, a backsplash is a vertical extension to a counter-typically a kitchen counter. It works to keep painted walls splatter free, and from absorbing odor while cooking. Stone, glass, mirror, or metal tile can be installed in your backlash or any artistic design. The backsplash is a vital piece to any kitchen, and with little personal touches here and there, your backlash can be the highlight of your kitchen. In stone wise, any stone can be used for a backsplash. Backsplashes are usually made with tile because of how well it showcases the color scheme. They are versatile in size as well. Slabs are large and extend through the whole backsplash space. So the decision between a subtle, smooth flow look and mix match color variations, and patterns will be difficult. If you want to keep it simple and keep your backsplash in the color and material range of other layouts, like the kitchen countertops, you would go with the same stone as the kitchen countertops. Typically, granite is a prominent decision for countertops. For example, if your countertops are granite stone, you would choose granite stone for your backsplash.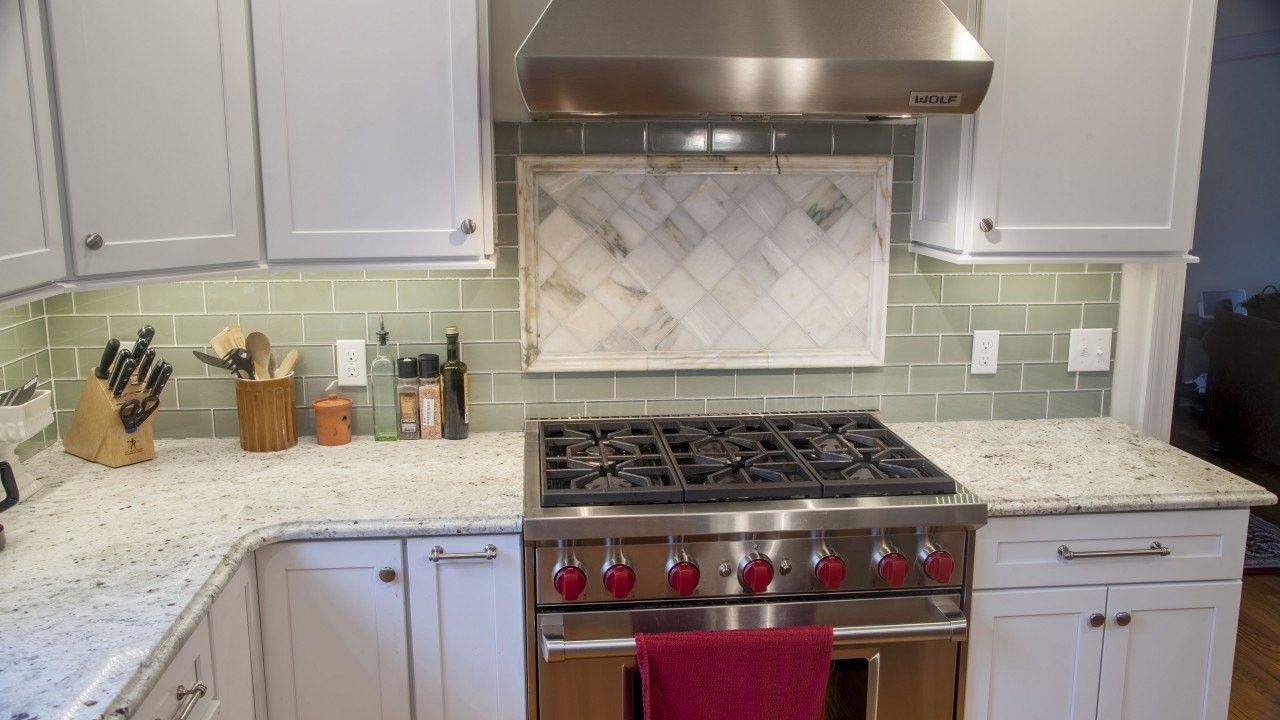 A backsplash can tie the whole look of the kitchen together.
Most people choose neutral color selections, like beige rather than something bright. When having a backsplash, it gives you a chance to add a splash of color to the kitchen. It is mostly great to choose a color that compliments other things in your kitchen like cabinets, and walls but going in a different color direction is fine too and edgy! For stone backsplashes, like quartzite, cream colors are usually recommended. Brown, blue, yellow and green are common for marble backsplashes, as these natural tones give off an earthy vibe, and frequently loan warmth and light to the kitchen. Marble, when all is said and done, the results are beautiful. To decide the style and stone color (if you are going with stone), you'll likely need an extensive variety of choices.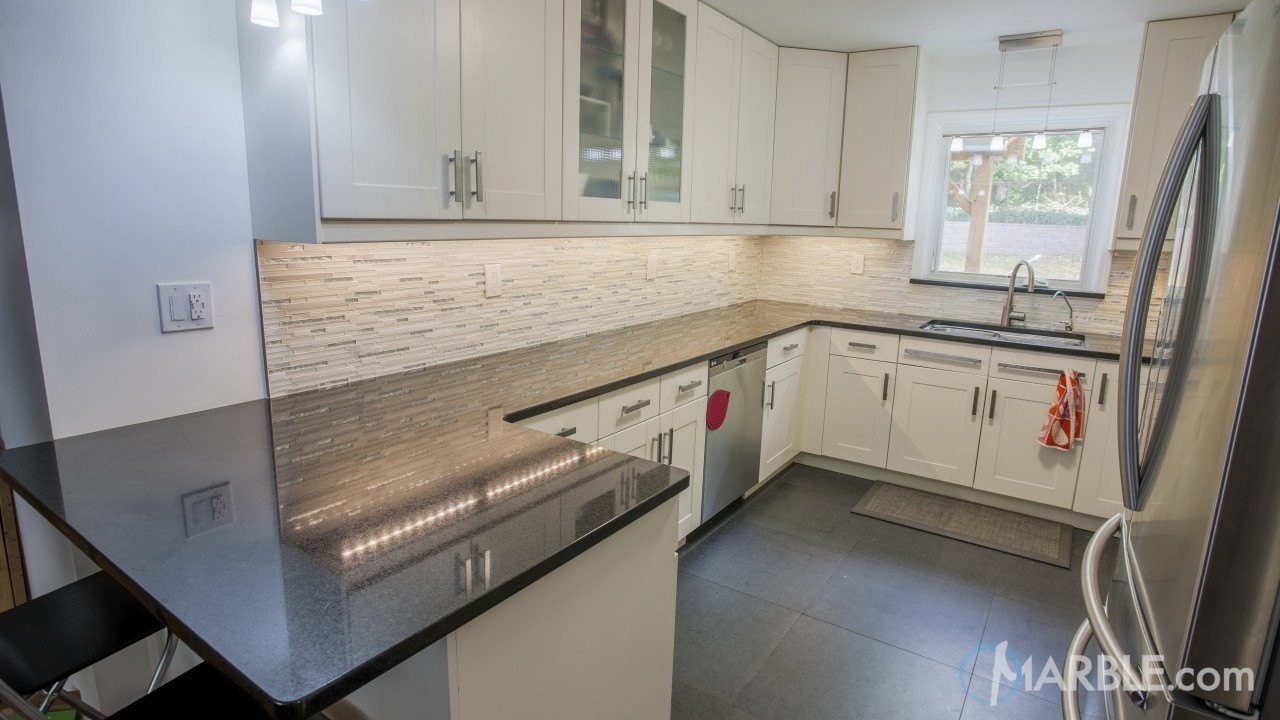 A backsplash provides protection for the walls when cooking.
If you're going with a natural stone backsplash, veiny patterns will catch more attention. A granite like the Juparana Exotica Super is a beautiful selection and a prime example of a gorgeous stone color. Natural stone slabs add a timeless quality to any kitchen, and when the proper care is taken, they are incredibly durable. Some of the best common stones are granite and marble. Quartzite, often confused with quartz is a great choice for a kitchen countertop as well. It acts like granite while having similar looks closer to marble with flowy veins. It doesn't stain or scratch the way marble can. Natural stone slabs are each unique and vary in the amount of coloration, veins, natural fissures, or more. So finding the perfect slab for you will be difficult but also fun!
Your kitchen backsplash is a representation of your personality. Regardless of whether you go with a more contemporary approach or would rather keep it customary, ultimately the backsplash is a point of convergence. With a little imaginative thinking - you can top it with some pretty tiles, a natural stone color, or brightening molding pieces; utilize it as a small collection of pictures, whatever you feel that best works for you. What's more, it's a chance to be innovative with your kitchen space. That said, making a statement with your backsplash will do your kitchen wonders.