6 Ways to Make your Kitchen More Elegant and Unique
by Ann Kent
Posted on February 10, 2018 07:00:00 AM
Tweet
---
We spend a lot of time in our kitchen everyday. Who doesn't strive for the feeling of elegance and class in their kitchen mixed with functionality, organization, and style? Just because we may be cooking endless meals for our kids, our friends' kids, and anyone who might want to stop by, doesn't mean that we can't have a kitchen as elegant as one in a high-end kitchen design magazine. I've compiled a few ways to turn your kitchen from drab into fab.
Now, anyone who has done a little research on kitchen cabinet surfaces knows that marble screams luxury, but is also not as durable and kind to a busy mom of three. It requires a lot more maintenance, with more frequent sealing and is still prone to chipping and staining. However, this does NOT mean that you can't incorporate marble into your kitchen to increase the luxury factor exponentially. Did you know that marble is one of the best surfaces for baking? Why not add a small baking preparation station that will shine and become a wonderful accent piece for your kitchen? If baking isn't really your thing, you can add a marble butler's pantry off the main kitchen to introduce some marble into the kitchen and add a layer of complexity to your design. For the busier parts of your kitchen, you can use granite countertops or quartz countertops.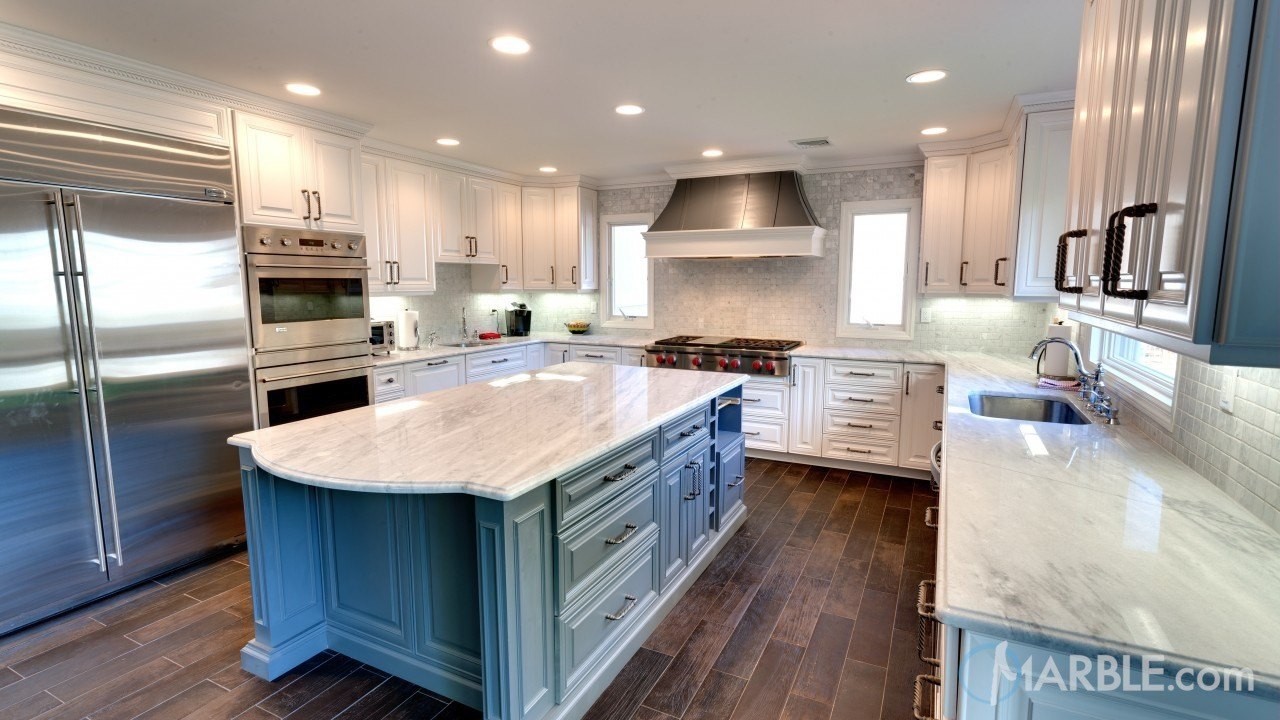 2.Light fixtures
One of the quickest ways to update your kitchen and shift the mood to one that is more elegant is to swap out your older, and perhaps, dated light fixtures for newer ones. Bright pendant lights can accentuate the details of your countertops.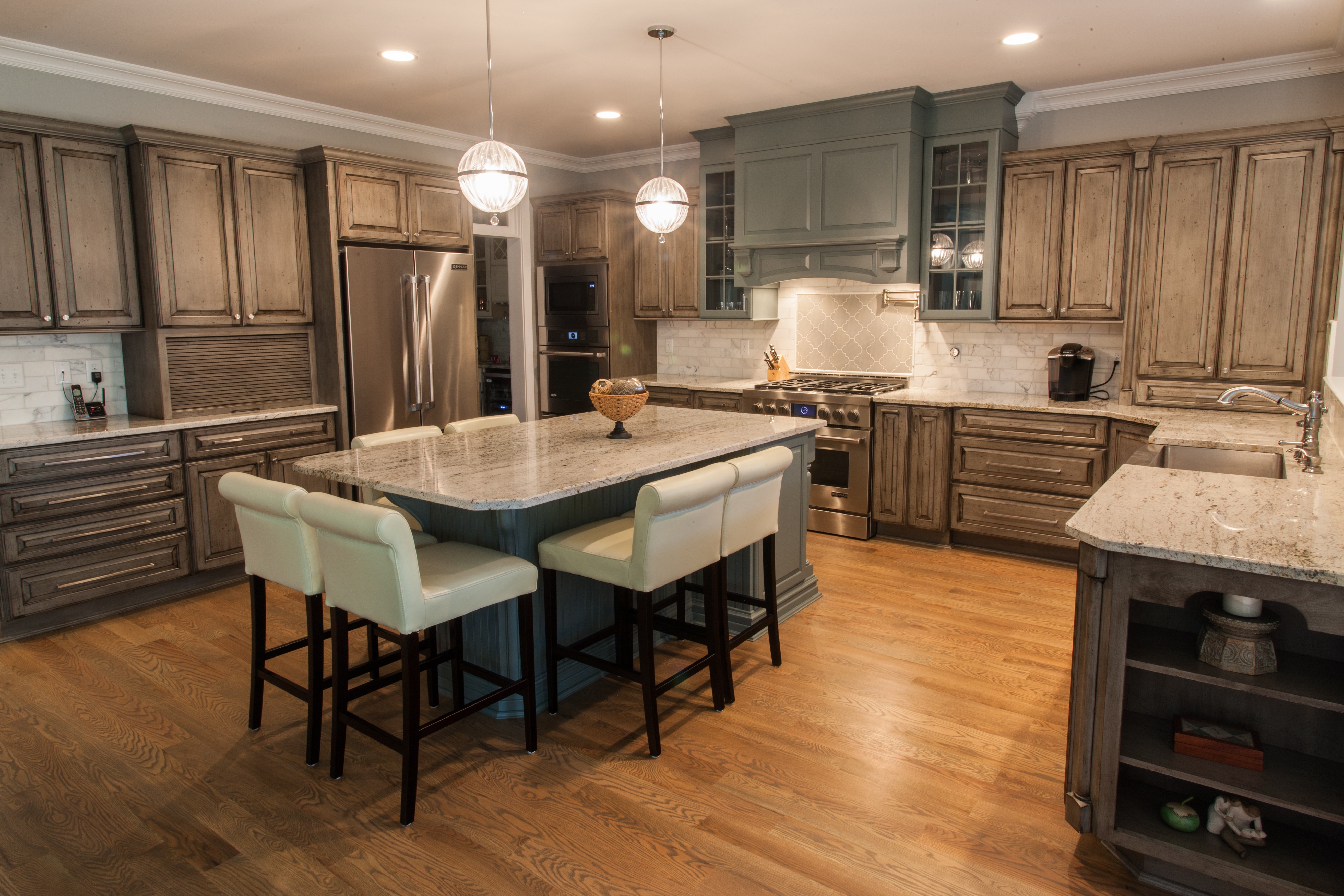 3.Floors
Stick with the classic look of hardwood floors or new wooden tiles to create a soft and elegant kitchen. You can play around with the color of the floors. A darker stained hardwood serves as an excellent foil against the bright and clean lines of a marble countertop, but the medium stained hardwood floors are coming back into fashion for their better ability to hide dirt, among other reasons. A seemingly clean kitchen floor certainly screams elegance more than one where you can see every crumb that falls to the ground!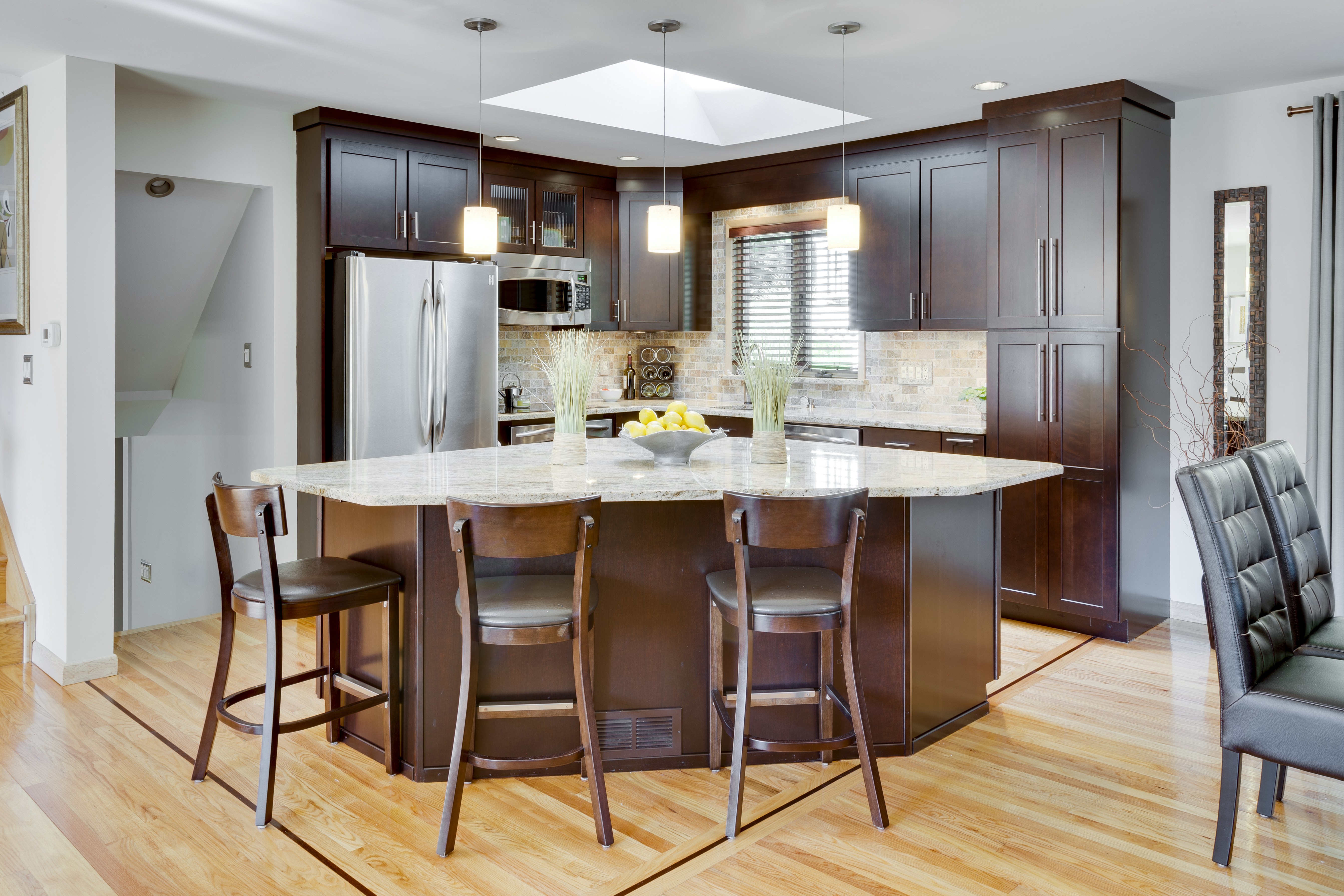 4.Tile and Backsplash
The increasing popularity of subway tile backsplashes allows us to create clean lines in our kitchens to highlight the sheer elegance of marble, granite, or quartz countertops.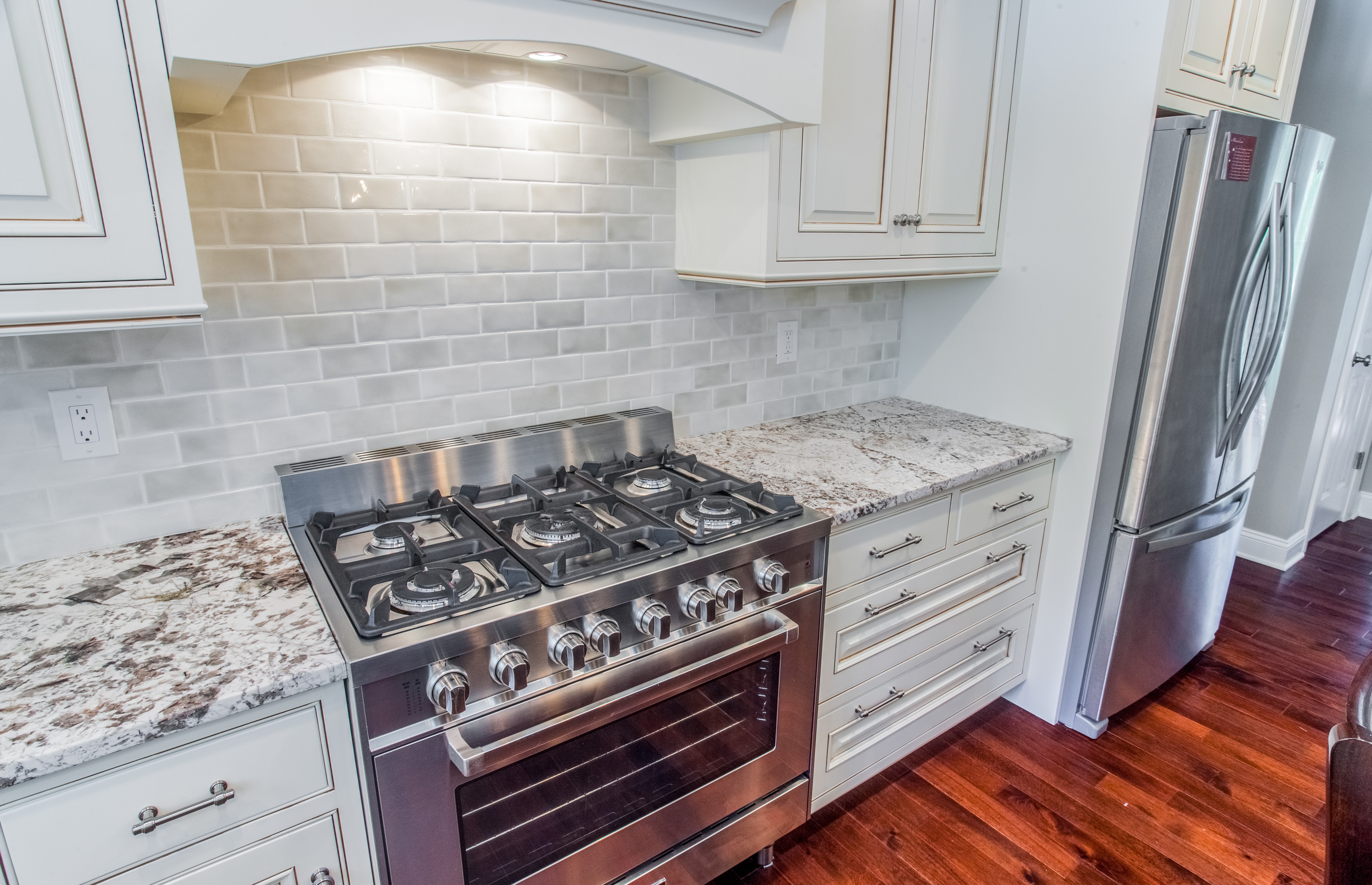 5.Retractable wall mount pot filler
Now, this may not seem like the best way to make your kitchen more elegant, but to a busy cook, the ability to fill a pot with a wall mount pot filler over the stove really does make one feel luxurious and spoiled. There's no more splashing as you lug a large pot of pasta water across the kitchen, and you can start to boil your pasta water with a smile. Incorporating these types of conveniences that are only found in high end kitchens can make even the smallest apartment kitchen feel more elegant.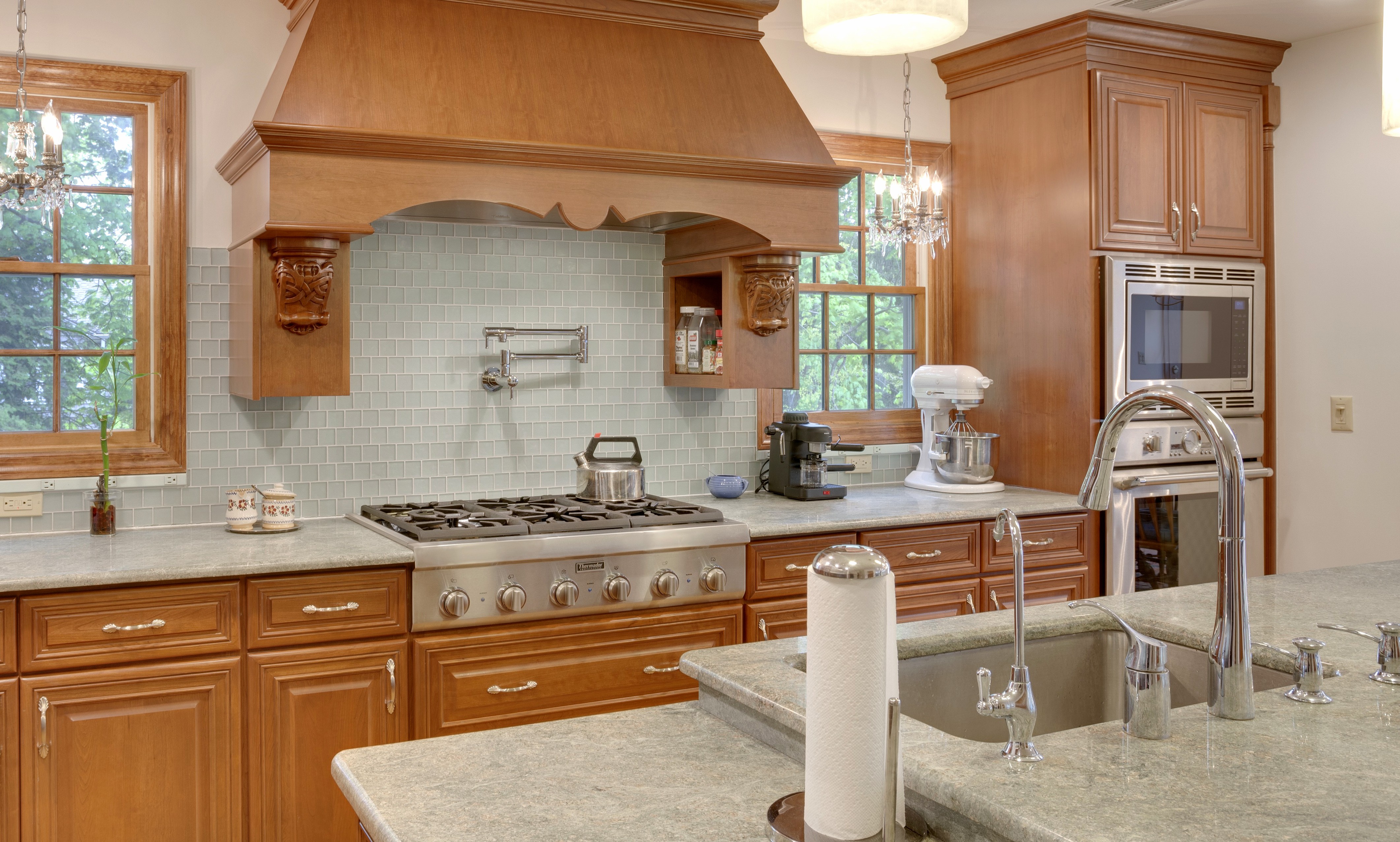 6.Color
The ever popular grays are inherently calming and create more of a serene and luxurious feeling kitchen. Picture how you would feel in a neon green kitchen and then visualize a kitchen with gray walls and a bright marble countertop. It's impossible to not understand the difference color can play in transforming a kitchen. This is obviously the cheapest and easiest way to shift the overall feel of your kitchen.