Next >
Costa Esmeralda Extra Granite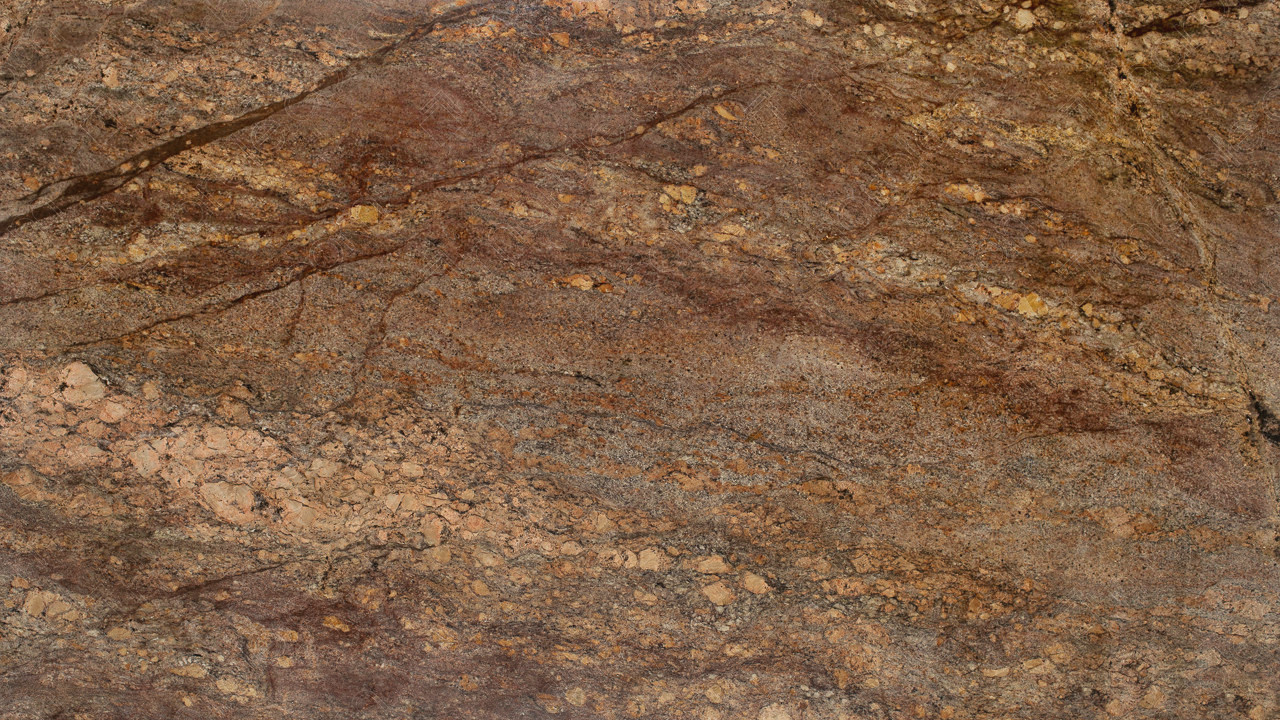 Every slab of natural stone is completely unique. Because of this, it's important to visit one of our locations to see the variations in person.
Get Your Countertop Estimate Today!
Material Information
Crema Beach granite has a copper colored background with spots of creamy beige and hints of black and white. The brown-black color scheme makes Crema Beach a versatile material that can be used virtually in any home decor style. Pairing this stone with a natural wood finish or a modern black matte finish for the cabinets would truly enhance the details and highlights of this specific stone.
Granite is one of the best building materials that can be added to a home. Its durability and high quality, physical properties guarantee it being a long-lasting addition to the home. In order to maintain its superb quality, a daily cleaner is required, as well as periodical sealing as intended for your specific choice. Crema Beach granite is ideal for installation on kitchen and bathroom countertops, backsplashes, bathroom vanity tops, and many more. The options are endless with a stone of these characteristics. The design and colors of Crema Beach granite have the potential to complement a variety of other stones, which can be great for homeowners who love a little bit of everything.
Original Name:
Material Type: Granite
Country of Origin: Brazil
Colors: Grey, Beige, Brown
You must be logged in before you can vote.