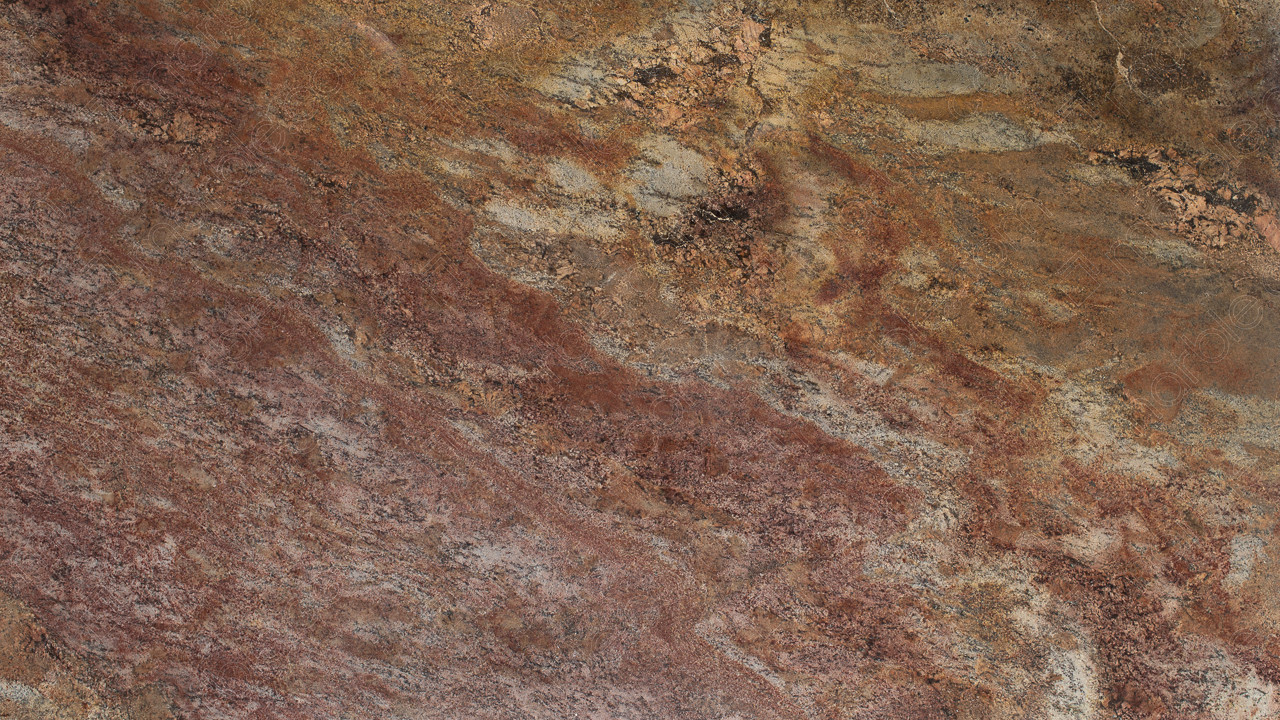 Every slab of natural stone is completely unique. Because of this, it's important to visit one of our locations to see the variations in person.
Get Your Countertop Estimate Today!
Material Information
Juparana Crema Bordeaux granite is a tan stone with white, brown, and rose colors stains. This stone is covered with unique combinations of colors and patterns. Some parts of the stone are tan with white large spotting mixed with slight brown spotting.
This is a fun choice for homeowners looking for something unique for their home while still staying mature and elegant. Pair this stone with other rosy tones, like burgundy or mauves to help bring out the rosiness even further. These fantastic tones can do the work for you. Juparana Crema granite, like other granites, is one of the best building materials around. It is highly attractive, durable, and easy to care for. All that is required is a daily cleaner as well as a resealing every six months in order to maintain its gorgeous surface. Granite is resistant to scratch damage and heat damage as long as it is properly cared for. Whether used as kitchen or bathroom countertops, vanity tops, or backsplashes, this stone will look gorgeous. This stone can add a wonderful dreamy touch to any room.
Original Name: Juparana Crema Bordeaux
Material Type: Granite
Country of Origin: Brazil
Colors: Red, Beige, Brown
You must be logged in before you can vote.