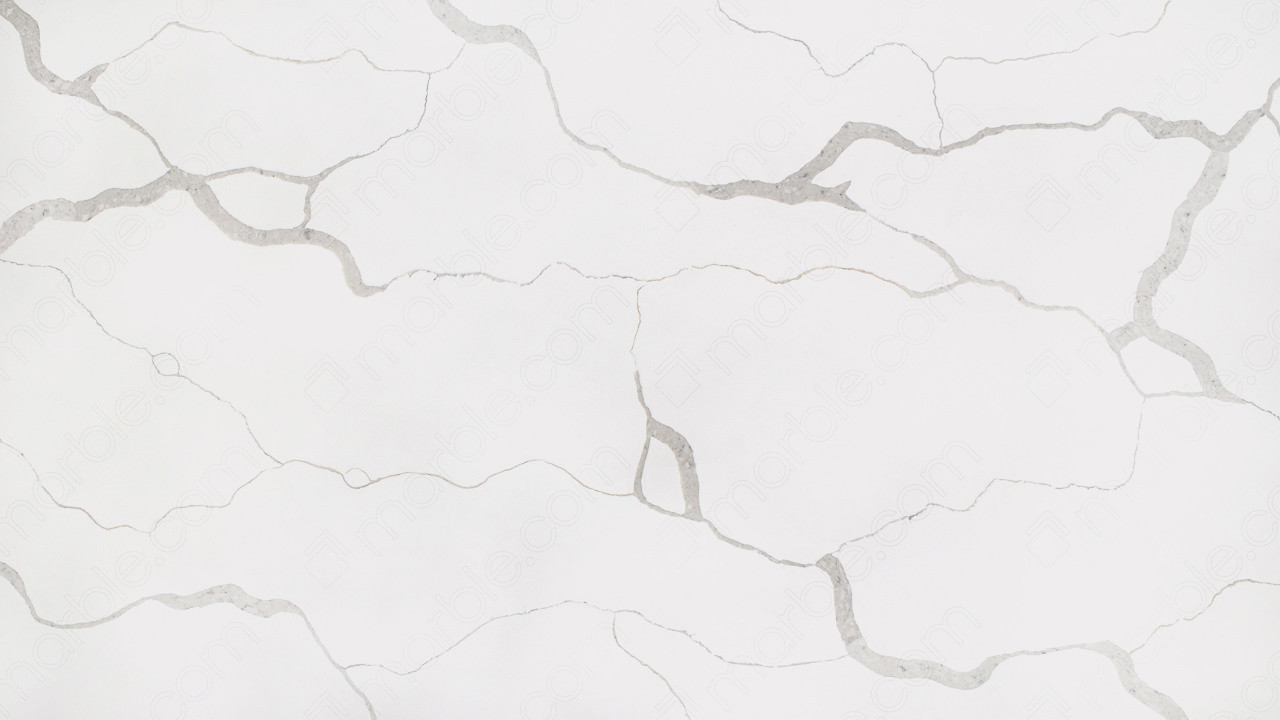 Every slab of natural stone is completely unique. Because of this, it's important to visit one of our locations to see the variations in person.
Get Your Countertop Estimate Today!
Material Information
Calacatta Elegant Extra is a beautiful white stone with large scaled, beige-gray veining. Its appearance is unique due to the large scaled design resembling cracks in natural rock. This gorgeous design is unique to each individual slab, which contains a myriad of variations to choose from for your desired space.
Because it is a manufactured stone, the surface is non-porous, stain resistant and water resistant. It is important to note, however, that quartz is not heat resistant so any interaction with a hot pot or pan would cause irreversible damages. Calacatta Elegant Extra is exactly what its name suggests. This elegant addition to your space will turn heads. The light beige-grey veining with the simple white background is simplicity at its finest. While this quartz would excel in any home decor style, adding this to your mid-century modern kitchen would bring the room to the next level. Despite the light colored veining, this slab as a whole exhibits a decorative and sophisticated nature. Calacatta Elegant Extra is certain to make a worthwhile change in your home, adding its high quality features to your space.
Original Name:
Material Type: Quartz
Country of Origin: Other
Colors: Grey, White
You must be logged in before you can vote.