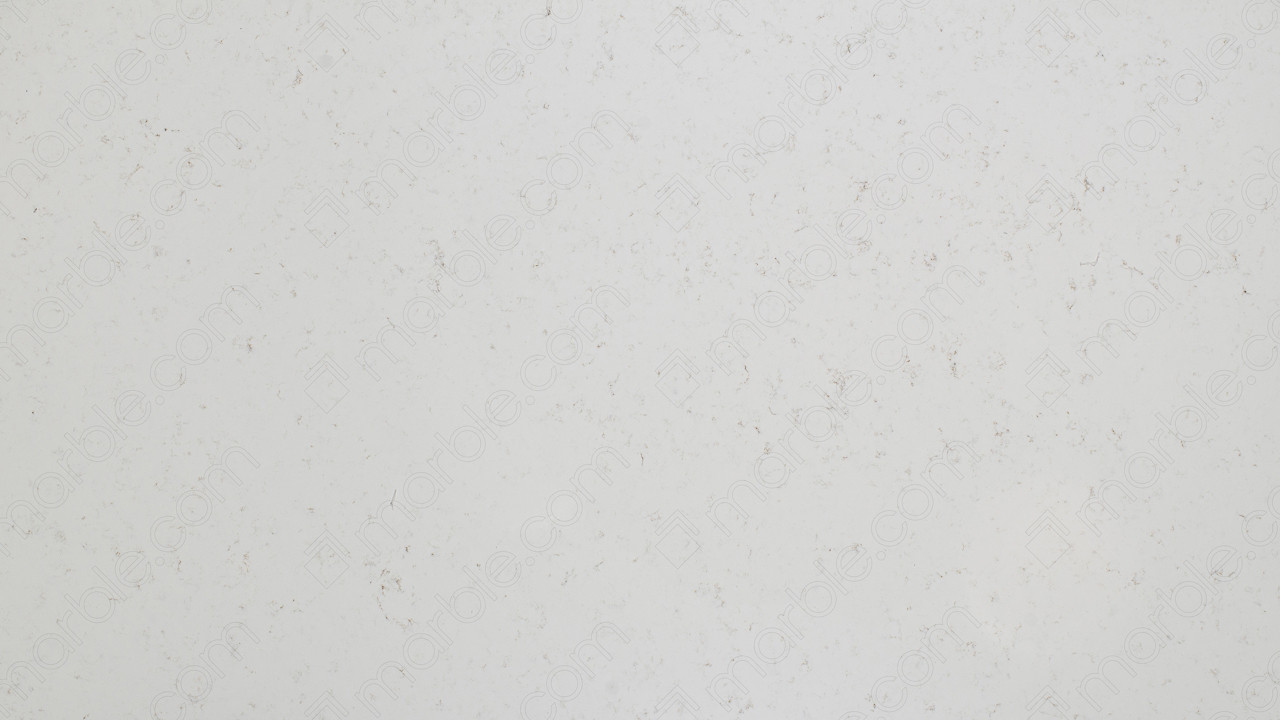 Every slab of natural stone is completely unique. Because of this, it's important to visit one of our locations to see the variations in person.
Get Your Countertop Estimate Today!
Material Information
Virginia quartz is a white stone with tiny black, grey dotting throughout each slab. These sporadic dark spots linger throughout the slab, creating a delicate but easy-to-match slab of stone. The white shade of the stone makes it the perfect neutral; just about anything will match with this stone.
In a kitchen with white cabinetry, the grey spotting on the stone will help to break up your space without taking away the popular monochromatic styling. Aside from its versatility, this stone also has amazing long-lasting qualities. It is non-porous, so it is able to withstand common issues like stains, scratches, and water. However, it is not resistant to heat damage. Kitchen users should be sure to take proper care of their counter by adding a buffer between hot pots and pans. Despite not being a natural stone, Virginia quartz will still add a lavish and elegant quality to your home. If the styling is not up to par, it can be altered as the stone is manufactured.
Original Name: Virginia Quartz
Material Type: Quartz
Country of Origin: Other
Colors: Grey, White, Black
You must be logged in before you can vote.