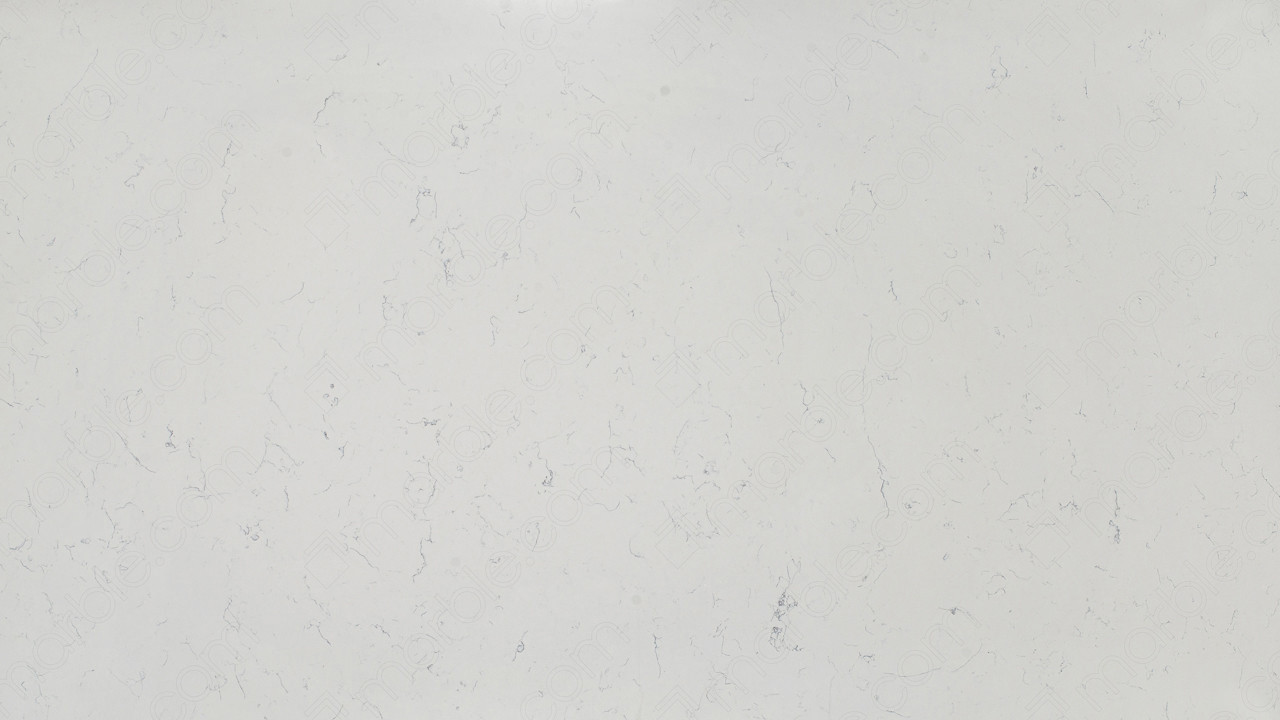 Every slab of natural stone is completely unique. Because of this, it's important to visit one of our locations to see the variations in person.
Get Your Countertop Estimate Today!
Material Information
Carrara K Venato is a creamy white quartz, with a minimal, monochromatic design. White quartz has a way of looking transparent, due its extremely delicate and barely visible patterns. Carrara K Venato is a unique and versatile design as it is adaptable to any space and any home decor style.
Carrara K Venato is an engineered stone, also referred to as quartz, which means it is a non-porous surface that is water resistant, stain resistant and scratch resistant. Quartz is also a great choice because it is practically maintenance-free and extremely durable. Carrara K Venato's monochromatic appearance guarantees it will fit your upgraded space like a glove. The versatility will allow you to have the option to paint your kitchen blue, forest green, black matte, or even white for the full-on white aesthetic. Carrara K Venato makes the process of matching to other stones and textures effortless! Overall, its high quality and room altering appearance, along with its amazing physical features will reassure your choice of this stone. It goes without saying that Carrara K Venato will transform your space in the best way.
Original Name:
Material Type: Quartz
Country of Origin: Other
Colors: White
You must be logged in before you can vote.