Next >
Calacatta Michelangelo Quartz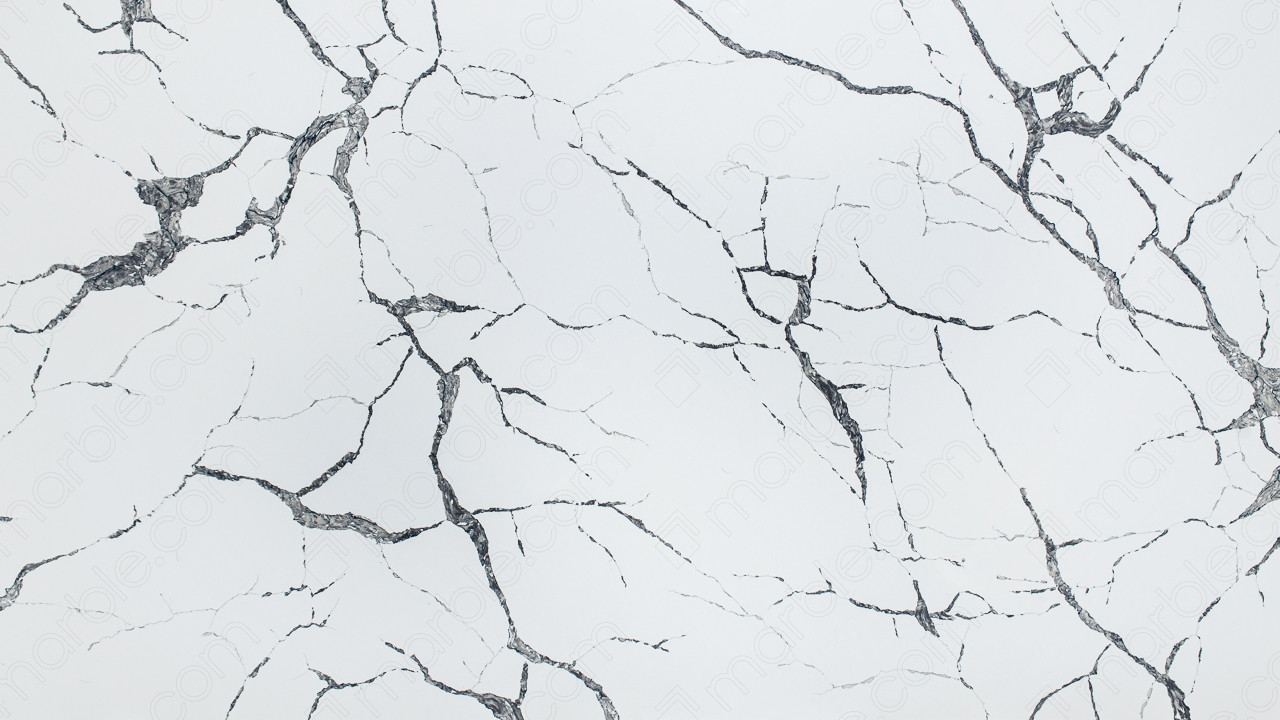 Every slab of natural stone is completely unique. Because of this, it's important to visit one of our locations to see the variations in person.
Get Your Countertop Estimate Today!
Material Information
Calacatta Long Beach quartz is a primarily white piece alongside black and grey veins that course sporadically through the slab. The veins are without a doubt the focal point when it comes to Calacatta Long Beach. Every stone has its beauty but Calacatta Long Beach leaves an impression like no other.
A design and pattern such as this one thrives in more modern and minimalist home styles. This stone could be paired with white or black cabinets making a bold statement in your home. This addition will have guests asking for stone details. In addition to its exotic beauty, quartz is also a very durable surface, as well as being non-porous, stain resistant and water resistant. It is important to remember quartz is not heat resistant, so placing hot pots and pans will cause irreversible damages. Another benefit of quartz is its customization factor which provides the homeowner with essentially an endless amount of quartz colors and patterns. Calacatta Long Beach makes the process of matching to other stones and textures effortless! It goes without saying that Calacatta Long Beach will transform your space in the best way.
Original Name:
Material Type: Quartz
Country of Origin: Other
Colors: Grey, White
You must be logged in before you can vote.