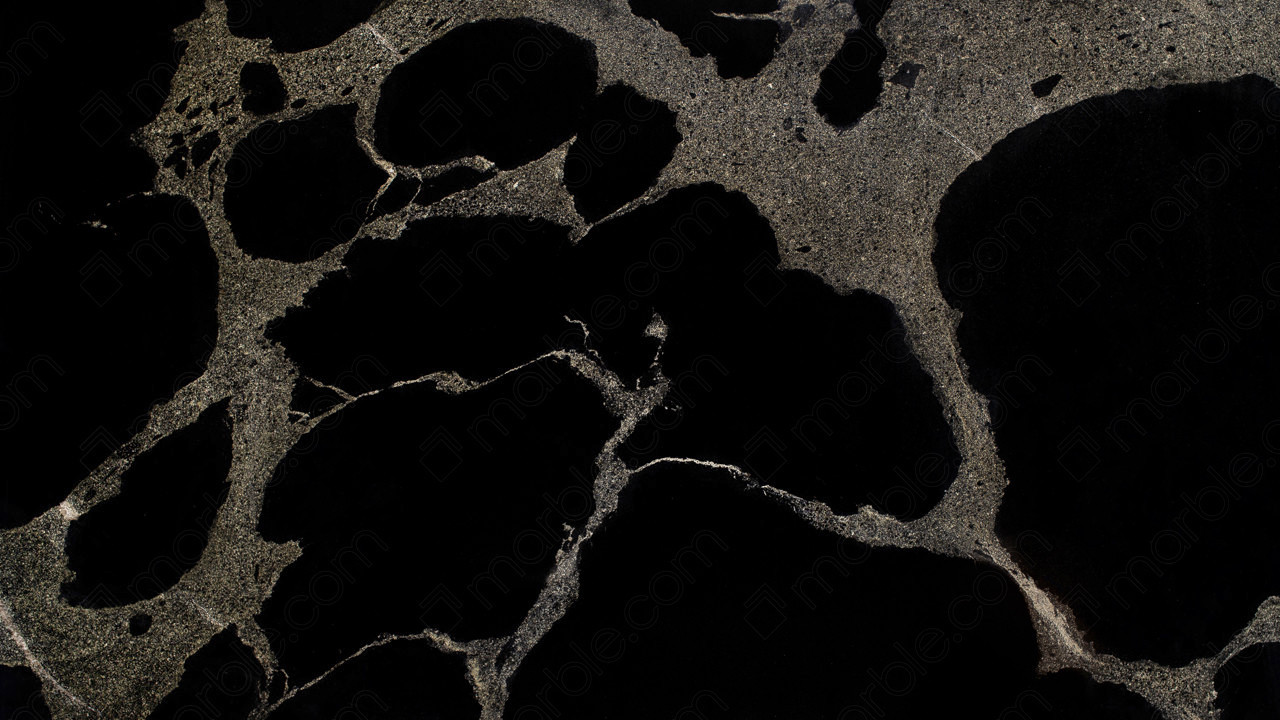 Every slab of natural stone is completely unique. Because of this, it's important to visit one of our locations to see the variations in person.
Get Your Countertop Estimate Today!
Material Information
Sky Fall granite is a black stone with grey thick veining. It is similar to an aerial view of an island surrounded by deep black water. This is a highly unique stone.
Imagine this engaging stone in a room with white cabinetry. The beauty and balance of light versus dark will make your home look like a work of art. Even better, imagine this in an all-black room, making it even more amazing. This stone can bring so many new possibilities to your home. Sky Fall granite has the class and elegance of the classic spy film namesake. Like other granites, it is remarkably durable. It can be used as a kitchen or bathroom countertop, backsplash, or vanity top. It is one of the best building materials around, but it does require daily cleaning with a professional cleaner as well as periodic resealing every six months. Having this stone installed in your home will ensure others think of you as stylish, edgy, and elegant. You will not regret your choice of choosing Sky Fall granite.
Original Name:
Material Type: Granite
Country of Origin: Italy
Colors: Grey, Black
You must be logged in before you can vote.